One year in, NBCUniversal's cross-platform measurement framework CFlight shows promise
April 19, 2019 • 6 min read
•
•
TV networks and agency ad buyers are largely in agreement that someone watching a live broadcast of "This Is Us" on NBC's linear network should be considered to be just as valuable as someone else streaming that episode a couple weeks later on Hulu.
But actually being able to measure TV networks' linear and digital viewership on a like-for-like basis is much less straightforward than that.
True cross-platform measurement has eluded advertisers for about as long as there have been multiple platforms for campaigns to run across. However, over the last year, NBCUniversal has worked with agencies and measurement providers like Nielsen to address the issue by improving its open-source cross-platform measurement framework, CFlight, that the company introduced in April 2018 to measure ads running against its shows on traditional TV and online on an equal basis and count those exposures against advertisers' delivery guarantees.
Agencies including Dentsu Aegis Network, GroupM, Horizon Media and Magna have adopted CFlight to measure clients' ad buys during the 2018-19 upfront cycle. And for this year's upfront cycle, Viacom will roll out its own version of CFlight for advertisers buying its linear TV and digital inventory, according to John Halley, evp and COO of Viacom Ad Solutions, who acknowledged that "NBCU chopped a lot of wood" and got the ball rolling in developing CFlight and working to get advertisers to adopt the cross-platform measurement product.
While CFlight remains a work in progress — in its current incarnation, the product falls short of measuring all distribution platforms on an apples-for-apples basis — the TV advertising industry has rallied around it in a sign of cross-platform measurement's importance to protecting the ability of TV networks to generate ad revenue from their programming and, by extension, the ability of advertisers to reach large numbers of people through high-quality programming.
In developing CFlight, "we really wanted to untether from the linear broadcast because we felt it was really irrelevant in today's environment to think of [linear and digital viewership] separately," said Kavita Vazirani, evp of insights and measurement at NBCUniversal.
Agency executives share the sentiment. With the rise of connected TV, agency execs have been advocating for clients to consider TV networks' linear and digital viewership to be of similar value. If two people are watching the same show on a TV screen but one is tuned into the linear broadcast and the other is streaming it through an OTT app, "I really don't see the reason to pay differently," said Ed Gaffney, director of implementation research and marketplace analytics at GroupM. According to an NBCUniversal spokesperson, 93% of CFlight impressions run on a TV screen.
In fact, for years advertisers have done so-called "fluidity" deals with networks including NBCUniversal, ABC, Fox and The CW, in which an advertiser buys ads against a TV show and pays the same price for those ads whether people watch the show on traditional TV or stream it online.
Measuring ad delivery against those fluidity deals, however, required agencies to cobble together different measurement products and bend over backward to try to ascertain apt comparisons across the different types of exposures. With CFlight, NBCUniversal is trying to consolidate that effort by providing a single cross-platform measurement framework that various networks, such as Viacom, can adopt and adapt to their own ends.
At the same time that other networks are beginning to adopt CFlight, NBCUniversal is expanding the measurement to more of its own content. In CFlight's first year, NBCUniversal only made the measurement available for advertising buying its prime-time broadcast shows and NBC Sports programming. But this year, the company will extend CFlight across its entire portfolio of cable networks as well as beyond the U.S.
However, as NBCUniversal expands CFlight, the company is also working to address some of the year-old product's limitations. CFlight's ambition is to measure all of the ways in which people can watch its shows and see advertisers' ads on a like-for-like basis, but in reality, it comes up short of that goal. "The devils are in the details," said Maggie Zhang, svp of non-linear video research and insights at Dentsu Aegis Network, who added the agency is in regular communication with NBCUniversal to shore up any issues it encounters.
Across the board, the agency execs interviewed for this article were supportive of CFlight and forgiving of its shortcomings because they are the same shortcomings that have made cross-platform measurement so elusive in the past. "We're at the mercy of the currency measurement systems we have. If they're lacking, they're lacking for everyone," said Gaffney.
Currently, CFlight relies on Nielsen to measure linear TV and digital ad exposures because the measurement provider offers the most comprehensive at the moment, according to Vazirani. However, Nielsen does not measure linear TV and digital in the same way. For linear TV, Nielsen calculates the average number of viewers per minute for a show, whereas for digital it is able to track individual impressions. These differences in methodology make for more of an apples-to-oranges comparison when using CFlight to equate linear and digital viewership.
Instead of taking the average per-minute viewership for linear TV, agencies would prefer CFlight to measure linear viewership on a minute-by-minute basis. "It's not apples-to-apples, but it's closer," said Brian Hughes, evp of audience intelligence and strategy at Magna.
Adopting minute-by-minute measurement for linear is something that NBCUniversal is considering, according to Vazirani. "We have not said no [to minute-by-minute measurement]. We're just trying to assess what's the business value of doing this and what are the requirements then of Nielsen to make that happen," she said. According to Nielsen svp of client solutions Eric Solomon, the measurement firm is able to provide minute-by-minute measurements, but it is not part of its official currency, which is the basis on which advertisers and TV networks transact.
Additionally, Nielsen is limited in its ability to measure all exposures across linear TV and digital. At the moment, Nielsen is only able to measure connected TV impressions for NBCUniversal's programming streamed on Roku or Hulu. In addition to OTT, Vazirani cited on-demand programming accessed through set-top boxes (otherwise known as set-top box VOD) as another area in which NBCUniversal is working with Nielsen to provide better measurement for CFlight. Solomon said the measurement firm is working with NBCUniversal to test measurement for set-top box VOD this year in hopes of adding that measurement to CFlight in 2020.
Nielsen's inability to measure distribution points like set-top box VOD has contributed to measurement discrepancies that agencies have found between the reports they receive from Nielsen and those from NBCUniversal. In cases when Nielsen is unable to measure an impression, NBCUniversal uses the audiences that Nielsen can measure, such as connected TV viewership, as a proxy to calculate viewership, according to an NBCUniversal spokesperson. While agency execs are not exactly pleased by these measurement discrepancies, the numbers from Nielsen and NBCUniversal are "not dramatically off, but they can be off. We want more consistency between what we see and what they see," said Samantha Rose, svp of video investment at Horizon Media.
Subscribe to the Digiday Video Briefing: A weekly email with news, quotes and stats around the modernization of video, TV and entertainment. 
https://digiday.com/?p=330774
This week's Future of TV Briefing looks at what an industry group's conditional certification of three measurement currency contenders signals about the TV ad business's measurement overhaul.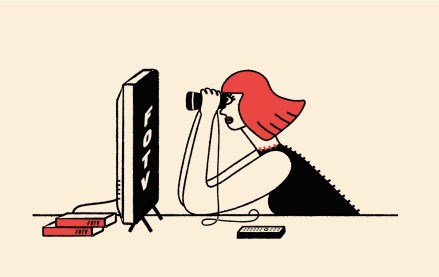 This week's Future of TV Briefing offers an updated list of the key terms that can cause confusion when talking about the TV, streaming and digital video industry.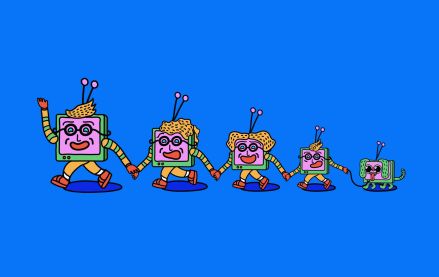 This week's Future of TV Briefing looks at what the Disney-Charter pay-TV distribution deal seems to indicate about the increasingly more-complementary-than-contentious relationship between traditional TV and streaming.