The next wave: Chinese companies are leading the way in defining consumer apps
September 27, 2019 • 5 min read
•
•
Bart Baker desperately wanted to quit YouTube. Since 2009, Baker had regularly produced parody music videos like Jason Derulo's "Wiggle" (62 million views), Taylor Swift's "Blank Space" (68 million views), Nicki Minaj's "Anaconda" (108 million views). But the Chicago native who had moved to Los Angeles to pursue entertainment full-time was fed up with Google-owned video platform by 2018.
"Brands don't care as much as they used to. Everyone's an influencer. I'm trying to figure out how people make money on Instagram when every single person is doing Instagram," Baker says.
In October, Baker found an escape. A Chinese talent agency emailed him about growing on social apps in China. Thinking he had nothing to lose, Baker signed on. As of August, Twitter bio reads, "F#ck social media. I'm more famous than Bieber in China now." Of course, he hasn't given up on social media. He's just looked beyond the U.S. Baker has 12 million followers on Douyin, 6 million on Kuaishou and 2 million on Weibo. He also moved to Shanghai.
Chinese social media apps can be likened to individual U.S. apps, but they encapsulate an entirely different ecosystem. Bytedance-owned Douyin and Tencent-backed Kuaishou both offer short-form video, like Instagram and Snapchat, whereas Sina-owned Weibo is similar to Twitter. But they provide entertainment alongside the utility found within Tencent-owned WeChat, which hit 1 billion monthly active users in 2018.
The U.S. tech industry has long been fascinated by China due to the sheer scale within and the innovation from the market. The interest has only gotten more visible as Facebook's pivot to privacy emulates WeChat and with Chinese-owned TikTok's popularity in the U.S. Facebook and Google have tried to work within China, but the platforms are both banned. In the meantime, they are watching and learning from the market.
Tech giants Alibaba, Tencent and Baidu once dominated China when it came to apps. But in 2012, Zhang Yiming found a gap. "Bytedance was able to rise so fast because they caught on this trend of second-tier, rural areas needing this [entertainment]. Alibaba has struggled with social networking. There was always a semi-vacuum in that area where Bytedance now plays," says Rui Ma, co-founder of San Francisco-based MindHero who previously worked on early-stage investments in China. She runs a podcast on China tech news.
While some say other Chinese tech companies dropped the ball letting Bytedance rise, Natalia Lin, senior product manager at Baidu, says they weren't looking to compete in that way. Lin is behind Facemoji, Baidu's popular keyboard app, and says Bytedance's TikTok and Baidu's Facemoji also benefit from being quite different than Google's YouTube or Google's Gboard.
"Bytedance choose a very vertical area in short video. When we're on the way to the office, we can kill time with short video. At Facemoji, we choose another vertical area: users who love emoji and DIY," Lin says.
U.S. consumers love their phones, too. But social app demographics differ in countries. Ma, who grew up in China, says that it's not younger users — like Gen Z — who are early adopters to and spend endless hours on social media like some do in the U.S. It's more older workers, outside of city centers, rather than busy students.
David Weeks, co-founder of Sunrise International, an education company based in Beijing, says there are several factors for the high level of China's screen time per day. "The average urban resident has much longer commutes than in the U.S., particularly in China's huge tier-one cities. Many entry-level jobs in China involve extended periods of inactivity or dreary tasks. Conventional media is heavily censored and thus tends to be more bland," Weeks says.
The videos on Douyin and Kuaishou are mesmerizing, but also censored. Baker has transferred his expertise in parody music videos on YouTube to singing English versions of popular Chinese songs. He's also creating food videos, one of which is him eating an egg. Baker sees the censorship firsthand.
"Douyin blocks so much stuff. I was in a mall once and there was underwear in the background so they blocked the video. You can't skateboard. You can't show tattoos," Baker says.
Baker, like U.S. marketers, are amazed by social commerce. Baker says he's gone to events, thrown by Kuaishou, where influencers can sell "thousands of products every five minutes" on livestreams and take a commission. TikTok has been experimenting with social commerce in the U.S. But it's nowhere near the scale of China.
"Social and commerce are closely intertwined in China. All popular social apps — Weibo, WeChat, TikTok — are doing social commerce in one way or another," says Xiaofeng Wang, senior analyst at Forrester.
When Bytedance bought Musical.ly and later merged it with TikTok, creators hoped it would bridge the U.S. and China. But the truth is the app has and will mostly remain separate due to regulations. "Although they may see the same we are in fact talking about different apps, design and face is the same but the form of censorship is different. Userbase is different, all because of the Great Firewall," says Manya Koetse, editor-in-chief of What's On Weibo.
Though, memes do transcend the wall. Take Peppa, for example. The cartoon pig dominated TikTok feeds in July and August, with U.S. teens users making the character appear in random, sometimes sexual scenarios. In the summer of 2018, Peppa Pig had become an icon on Douyin, again in inappropriate ways.
"Gen Z take is converging on both sides of the ocean. Meme culture is strong in China. Peppa Pig is really, really big in China, so big that the government at one point censored it because it didn't conform to Communist values," Ma says.
https://digiday.com/?p=347501
This week's Future of TV Briefing looks at how this year's upfront and recent announcements from AMC Networks and Paramount indicate the progression of programmatic in the TV and streaming ad market.
This week's Future of TV Briefing looks at how major streaming service owners' subscription business fared in the third quarter of 2023.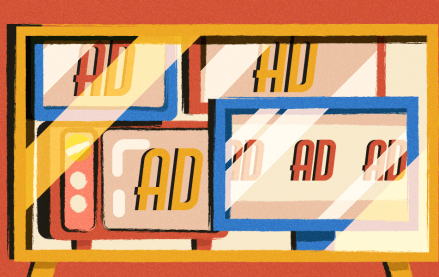 This week's Future of TV Briefing looks at what TV and streaming companies' latest quarterly earnings reports indicate about the state of the TV advertising market.