'Netflix opened the paid market': Why German broadcaster ProSiebenSat.1 launched an OTT app
June 27, 2019 • 5 min read
German TV juggernaut ProSiebenSat.1 is going all in on over-the-top.
The broadcaster, home to shows including "Germany's Next Top Model" and "Late Night Berlin," has historically been reliant on advertising revenues for both linear and video-on-demand services. Now, to offset declining linear TV ad revenues and increased competition from Netflix and Amazon Prime in Germany, the broadcaster has joined forces with Discovery to provide a beefed-up OTT play aimed at driving advertising and subscriptions revenue.
The 50-50 joint venture is based on an existing TV alliance — 7TV — between the two media companies, formed last year, but with the addition of Discovery's Eurosport Player and ProSiebenSat.1's Maxdrome video-on-demand offering. The streaming product, launched last week as an app, is called Joyn and is being run as a separate entity to the two media owner partners, with a staff of 200 of its own. The combined mission: to be the biggest OTT content service in Germany. The company will also be making content for Facebook Watch as part of an exclusive deal.
Initially an ad-funded offering, the service will add a subscriptions tier in November, in which specific exclusive content and access to sports such as matches from Germany's football league Bundesliga will be available as a paid offering. The app bundles 55 live TV channels but also launched with two original, exclusive series: "Single Diaries" and "Technically Single," whose episodes are between five and seven minutes long. Each company will retain ad revenue from their own inventory.
ProSiebenSat.1 wouldn't share specific download numbers of the app, but agency sources put it at 1 million downloads within the first week.
Traditionally, German consumers have been far slower to embrace paid-TV services than other markets. It has a strong free-to-air broadcaster market and two major public service broadcasters, but Sky Deutschland has been the only pay TV provider there. Agencies have attributed Sky's success predominantly to its sports rights. But that mentality has shifted over the last few years, largely due to the uptake and cheap price points of Netflix and Amazon Prime.
In Germany, Netflix and Amazon Prime have begun to take a more significant chunk of the subscriptions market. Netflix has an estimated 5 million subscribers in Germany, while Amazon Prime is estimated to have around 10 million, according to Enders Analysis. Broadcasters across Europe have begun to push back against that increasing threat with more joint ventures and competing products, in the OTT space in particular. ProSiebenSat.1 is no exception.
"The likes of Netflix really opened up the paid market in Germany," said Eun-Kyung Park, chief digital officer, Entertainment, at ProSiebenSat.1. "Classic TV ad revenues are stable but under fire. If we want to maintain growth, we must diversify [into subscriptions] and form partnerships. We're putting all our promotion power into this [Joyn]."
New partnerships are a core focus for Park, who believes they're critical to maintaining growth. For that reason, the broadcaster has agreed to an exclusive deal with Facebook to create content for its video platform Watch. As it has with all its media owner partners for Watch to date, Facebook will pay ProSiebenSat.1 to create the content. Around 50 people within the broadcaster's digital team will have input into Watch content. In time, the hope is to integrate its own ad server into Facebook so that it can monetize this programmatically and worldwide, according to Park. Like most broadcasters, ProSiebenSat.1 has found Facebook most useful as a platform to promote its own TV shows. Now it expects that to boost viewers to its other channels further, including Joyn, while also monetizing what it creates via ads. "Longer-form content will be on Joyn, and Facebook is for the shorter content, which will drive people back to Joyn and other channels," she added.
Broadcaster and publisher alliances have historically struggled to meet initial expectations and achieve their missions of outflanking the major U.S. tech platforms. For that reason, media agencies remain skeptical about the longevity of the Joyn alliance. To entice advertisers the OTT service will need to offer more exclusive content than the current array of catch-up TV for instance, according to Robert Buendge, director of TV at Publicis Media in Germany. Businesses like ProSiebenSat.1 must also find a way to differentiate their OTT and VOD offerings from what is offered by the U.S. tech platforms, not only by competing on price, but exclusive content and data.
"I am skeptical about whether it [Joyn] will really be successful in the long term against Amazon Prime and Netflix," said Buendge. "But it's an attractive product if you like linear TV as they have more than 50 channels on there. From a user perspective, it's very easy to navigate, so they have put a lot of effort into the product."
If Joyn can guarantee a large selection of exclusive content, on top of the catch-up offering, but also share data on how the audience interacts, and popularity of individual shows for example, then it would likely become a partner for all media agencies in Germany, added Buendge.
"That's the kind of data Netflix and Amazon don't share, so if [Joyn] were to share that kind of data, then it would, of course, compel us a lot more."
However, agencies welcome the additional options. "The big U.S. tech companies like Google, YouTube, Amazon and Netflix are making it very challenging for classic German local media companies, and they must compete to ensure their survival. Evolving their OTT and VOD is the right approach if they're to do so," said Buendge.
https://digiday.com/?p=339180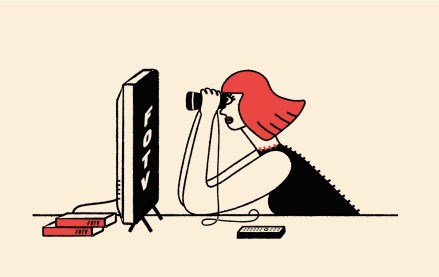 This week's Future of TV Briefing offers an updated list of the key terms that can cause confusion when talking about the TV, streaming and digital video industry.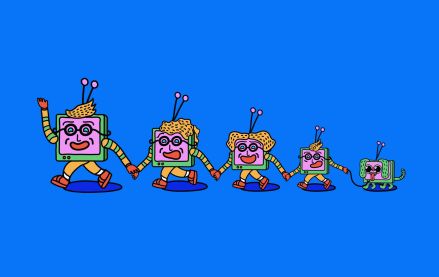 This week's Future of TV Briefing looks at what the Disney-Charter pay-TV distribution deal seems to indicate about the increasingly more-complementary-than-contentious relationship between traditional TV and streaming.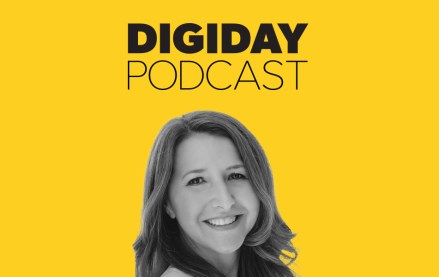 September 12, 2023 • 3 min read
Traditional TV now accounts for less than 50% of Georgia-Pacific's spending, but its share still exceeds streaming's.