After a long winning streak, Netflix's vulnerabilities are becoming clearer
April 18, 2019 • 7 min read
•
•
At just under 150 million subscribers, Netflix is the biggest subscription service on the planet. But even the Death Star had vulnerabilities.
Later this year, Disney and WarnerMedia, hellbent on building their own direct-to-consumer video businesses, are expected to launch rival streaming services. Apple is introducing its own streaming offering, while Amazon and Hulu look to continue growing their own streaming services. Meanwhile, Netflix's costs continue to escalate as the company aggressively spends more and more on original content — and takes on debt to fund those projects. And with domestic growth is slowing down, Netflix has begun to raise some prices in established markets — hoping to use some of that revenue to fund production costs.
All of this goes to show that while Netflix has a massive head start, and investors have given Netflix a ton of runway to chase its global ambitions, Netflix is not without its own major challenges.
Netflix will soon have more rivals, but are they real threats?
Customers will soon have more streaming options to choose from. Netflix has publicly said that it does not view Disney+ or other upcoming services as threats. During the company's earnings call, Netflix CEO Reed Hastings said, "There's a ton of competition out there, and Disney and Apple add a little bit more. But, frankly, I doubt it will be material."
In the past, Hastings has said sleep and Fortnite are bigger competitors to Netflix than any one streaming video service from a rival company.
"Many are portraying [streaming video] as a zero-sum game, but there is plenty of room," said Alan Wolk, co-founder of TVRev. "Most people will net out to having two to four services at any given time, and Netflix can easily be one of those.
While there is still a lot of unknowns about WarnerMedia's plans for an HBO-centric streaming service, Disney recently unveiled its product, content and pricing strategy for Disney+. The ad-free subscription service will offer everything from Disney, Marvel and Star Wars films to original TV shows, as well as licensed programming across its vast library of franchises — which now also includes content from the movie and TV assets Disney bought from Fox. Disney+ will also be priced at $7 per month, which is $2 less than Netflix's cheapest tier.
One area that Netflix may face pressure is in its licensed catalog of movies and TV shows. Rivals such as Disney are expected to pull their existing programming off Netflix, which could make Netflix less essential to customers over time. Industry reports suggest that a majority of Netflix viewing in the U.S. is on licensed fare.
"Remember, in this day and age, there are no customer switching costs," said Peter Csathy, founder of entertainment firm Creatv Media. "It's not like the cable days where it cost us money for the cable guy to install our video programming services and lock us into long-term contracts. Now, we can come and go as we please."
But then again, Netflix has 148.9 million subscribers and people have grown accustomed to the streaming service being a part of their daily media diet. People might subscribe to more than one streaming service, but it's pretty likely that Netflix occupies one of those slots than newer streaming services that still have to prove their worth to customers. "Netflix has a tremendous head start over all of the others," Csathy added.
Can Netflix keep borrowing money to add subscribers?
Netflix has gotten people to subscribe by aggressively spending billions every year on original and licensed content — and funding a good chunk of that by taking on debt.
Netflix spent more than $13 billion on new content deals in 2018, according to the company's earnings statement. That played a huge role in Netflix burning through $3 billion in cash last year, which was up from $2 billion in 2017 — and will rise to $3.5 billion in 2019, the company said. "There's no change to our plan to use the high yield market to finance our cash needs," the company said in its most recent shareholder letter.
While Netflix shows a profit on its balance sheet, the company has to borrow money in order to fund many of its growing content expenses. This takes on even more importance as Netflix focuses more on its original series, which the company has acknowledged requires more upfront payments versus spreading out licensing fee payments for a library show over multiple years. (And remember, as rivals look to pull licensed programming from Netflix, Netflix will have to spend more on originals to replace some of that lost catalog.)
The question — which has become a popular one among film and TV executives who are equally impressed and frustrated by Netflix's aggressive spending habits — is whether Netflix can sustain its spending. Investors have been willing to give Netflix the runway to pursue this strategy because the company has consistently been growing subscribers and beating their estimates. The 9.6 million subscribers Netflix added in the first quarter of 2019 was a new record for the company.
But when Netflix misses investor estimates during a quarter — or gives indications, like it did in its most recent earnings — that Netflix expects subscriber growth to slow in some areas, the company's stock price can take a hit.
"So far, investors haven't made demands for Netflix to reduce its debt, because they have been focused more on growth, which has been strong to date," said Csathy. "But if growth slows down, and Netflix's debt goes up, its stock price will become increasingly challenged. Nervous investors will start making new demands, including reduction in debt load and those demands will increasingly butt up against Netflix's long-term originals strategy, which is downright existential."
Can Netflix continue hiking prices in established markets?
Earlier this month, Netflix raised the prices in the U.S. by $1 to $2 depending on the subscription tier. The company has also instituted price hikes in Canada, some European countries, Brazil and Mexico — Netflix's most mature markets.
In many ways, this was inevitable: Netflix has been one of the most valuable deals in entertainment with customers getting thousands of movies and TV shows for less than $10 to $20 per month. Compare this to pay-TV, where customers can regularly pay up to $100 or more per month for hundreds of channels, Netflix has been underpricing itself.
"All of these services come in at a low price with the idea that they will eventually raise it," said Wolk. "It's a customer acquisition tool."
Now, Netflix will begin testing how much more customers will be willing to pay for its service, especially in markets such as the U.S. where it has become saturated and growth is slowing down. More than 80 percent of new Netflix subscribers are now coming from international markets.
The move is important for Netflix, as the company can ostensibly use new revenue created by higher prices to fund its massive content budget. And if Netflix has become essential for a wide swath of customers in its most saturated markets, then they should ideally be willing to pay an extra buck or two per month for a service that still comes at an affordable price.
But there might already be some issues here, as Netflix cited its price hikes as a big reason why it only expects to add 5 million subscribers in the second quarter — an admission that fell below Wall Street's expectations.
The situation is different internationally, where Netflix is still growing substantially and testing cheaper pricing tiers: in India, for instance, Netflix is offering mobile-only subscriptions for less than $4 per month. Growth in India and other overseas markets will be key for Netflix, which could offset slowing or declining subscriber growth in the U.S. But that will also come with its own costs and a different set of competition. The Hotstar streaming service in India, which is now owned by Disney, has more than 300 million monthly active users, according to Disney.
Ultimately, some industry insiders argue that Netflix's future isn't in determining how much more it can charge subscribers, but whether the service is made even more vulnerable by the fact that it has one core revenue stream: subscriptions. That's unlike its biggest competitors including Apple (devices and other services), Amazon (selling you everything) and Disney (selling you Disney).
"Netflix doesn't have a business model like Amazon or Disney, where other parts of the business can help subsidize the subscription service," said Chris Erwin, co-founder of entertainment firm Doing Work As. "That may be a reason for Netflix to invest more deeply in consumer products and other monetization arms that support its content operating lanes — which perhaps can remain broad, but not necessarily everything for everyone."
Subscribe to the Digiday Video Briefing: A weekly email with news, quotes and stats around the modernization of video, TV and entertainment. 
https://digiday.com/?p=330757
This week's Future of TV Briefing looks at what an industry group's conditional certification of three measurement currency contenders signals about the TV ad business's measurement overhaul.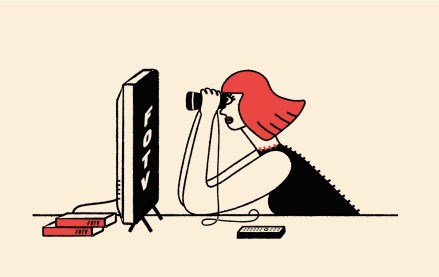 This week's Future of TV Briefing offers an updated list of the key terms that can cause confusion when talking about the TV, streaming and digital video industry.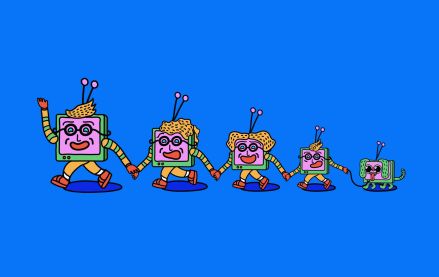 This week's Future of TV Briefing looks at what the Disney-Charter pay-TV distribution deal seems to indicate about the increasingly more-complementary-than-contentious relationship between traditional TV and streaming.