MTV UK has brought in a fresh wave of social video talent to focus on making content specifically for third-party platforms. The new in-house team, built over the last six months, was spurred by MTV shedding its linear News program last June, in favor of a rolling digital news service.
The media owner hired 12 new people dedicated to creating content specifically for the fastest-growing platforms, Facebook, Instagram and Snapchat. Five of the hires sit on the core team, and another half dozen are made up of presenters and digital talent, who can write and produce their own video content for social platforms.
The team has been recruited over the last six months, coinciding with the closure of the MTV News UK's weekly linear TV bulletin, in favor of a seven-day digital news service. That has freed up resources to focus on faster turnarounds for video content, with all video now shot in vertical or square formats to cater to Snapchat and Facebook news-feed environments, and all featuring subtitles to nod to the fact most people view them with the sound off.
When it comes to the regularity of video content, the focus is on quality over quantity, generating up to half a dozen well-made videos a day for each Facebook and its international Snapchat Discover channel, which is available everywhere but the U.S. Jo Wells, vp of digital for MTV International, is bullish on not ever replicating content on different social platforms.
"Weird and random" videos work best for Facebook
Two months ago, MTV News UK's Facebook video views were practically zero, according to Wells. Today, they're in the millions. One of the latest, most popular was a video follow-up to the breaking news of American actress Shailene Woodling being arrested while filming a Facebook Live. Another top performer was a Facebook video on marijuana tampons. "The more weird and random, the better when it comes to Facebook videos," added Wells.
Although MTV UK does run advertising via its social channels, including testing video ads on Facebook Instant Articles, much of the strategy behind the social content is to draw eyeballs back to its own properties, where it can control the environment. The team attributes much of the 60 percent rise in MTV News video views on its own website in the last year to the increased social video output.
For MTV UK, social content has three goals: drive reach and engagement for the Viacom brands, increase referrals to its own properties, and push revenue both in the standard advertising the platforms offer and in branded-content opportunities, according to parent Viacom's vp of digital and strategy Tom Frazer.
Historically, the sales team has tended to offer advertisers packages that delivered inventory across its own properties, whether homepage takeovers, video or display ads. Now it adds a lot more social distribution to its commercial sell.
"We're looking to push campaigns, particularly branded-content ones, that offer advertisers the opportunity to be distributed across a number of platforms, and the focus for us there is Facebook," added Frazer. Currently, the branded-content team is fairly small and new, but plans are afoot to grow that part of the business. Branded videos for its own properties, Facebook and Snapchat Discover, are all areas it will pursue, according to Frazer.
Snapchat Discover useful TV pilot testbed
The U.K. team also creates content for MTV International's Snapchat Discover, which is available everywhere but the U.S. Wells views Discover as a brand extension rather than a third-party platform. And the channel has proved an ideal testbed for TV pilots. Three original, short-form video pilots ran exclusively on Snapchat Discover last October, while another six are in the pipeline for the next few months, some of which will be for the Comedy Central brand.
"Most linear pilots need a huge degree of sign-off, so creating them for Snapchat Discover means we can have much faster turnarounds," said Jo Wells, vp of digital for MTV International. Added to that, the team can glean a lot of useful audience data, courtesy of being a paid Discover paid partner, to see what content and talent have performed well. Wells wouldn't reveal specifics statistics but added that it is pretty clear which kind of talent or ideas are more popular than others. Currently, the team is also testing how well the Snapchat Discover pilots work when combined into a single 15-minute series of snaps.
https://digiday.com/?p=216748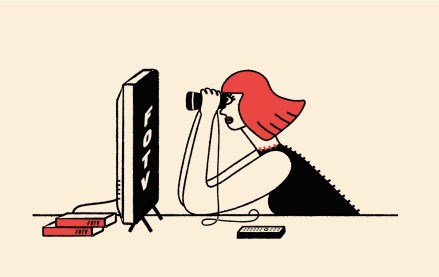 This week's Future of TV Briefing offers an updated list of the key terms that can cause confusion when talking about the TV, streaming and digital video industry.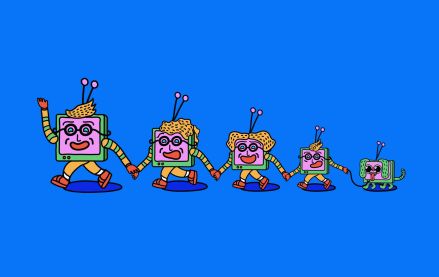 This week's Future of TV Briefing looks at what the Disney-Charter pay-TV distribution deal seems to indicate about the increasingly more-complementary-than-contentious relationship between traditional TV and streaming.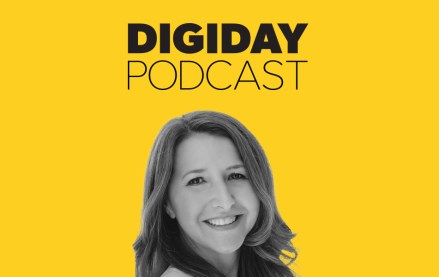 September 12, 2023 • 3 min read
Traditional TV now accounts for less than 50% of Georgia-Pacific's spending, but its share still exceeds streaming's.