Missing a big audience, Walmart's streaming video play, Vudu, has struggled to win over advertisers
November 12, 2019 • 8 min read
On paper, Walmart's streaming video service Vudu has a compelling pitch to advertisers. The streamer plugs into the retailer to create a closed-loop system, similar to Amazon's ad platform, where companies can aim ads at people based on their shopping histories and then see if the ads hit the mark by tying them to sales.
In practice, while it has piqued advertisers' interest, Vudu has had a hard time translating that into spending, which may explain why the retailer is reportedly considering offloading the streaming service.
Three years after Vudu added a free, ad-supported tier, the retailer-owned streamer would appear to combine much of what ad buyers are looking for in today's environment. On Vudu, advertisers can target ads based on Walmart's shopper data and have those ads, including shoppable formats, run alongside brand-friendly TV shows and movies that people watch on actual TVs and then see how the ads impacted product sales in Walmart's stores and on its site. However, Vudu has lacked one crucial component that has scuttled its sales pitch: a sizable enough audience, according to agency execs.
"It feels like in a lot of senses they're adopting the right principles and moving the industry forward in the right direction, but they're not doing enough to get consumers to actually use the platform," said Anthony Koziarski, chief media officer at PHD.
"Vudu's scale is one of their downfalls. Their customer base is just not growing at the rate of other platforms or services," said Natalee Geldert, brand media director at PMG.
In response to emailed questions, Vudu vp Scott Blanksteen declined to say how many monthly active users the service has but said the number of people actively using Vudu's ad-supported service has doubled this year. He also said that Vudu's advertiser base has tripled since the start of the year to more than 200 companies.
As Geldert implied, while the size of Vudu's audience is the primary reason that advertisers have refrained from throwing their wallets at the streaming service, it is not the only one. Vudu entered 2019 with a lot of fanfare after announcing its foray into original programming. But the service has yet to live up to its potential. Over the course of the year, Vudu's sales efforts waned among some agency execs and, for others, were aimed at the wrong advertisers. And ad products that could have induced companies to advertise on the service, like an ad network and a self-serve ad-buying tool, have yet to be made available. Vudu had been considered the focal point of Walmart's bid for companies' digital video dollars, but now it's unclear whether the service will remain in the picture.
Walmart's streaming video ambitions seem to be leveling off. The retailer is weighing whether or not to sell Vudu, according to a report by The Information published on Oct. 30. Blanksteen declined to comment on the report, which cited the costs of competing in the streaming wars as a contributing factor in Walmart considering a sale of the service.
Commitment questions
To what degree Walmart was committed to contending against the likes of Netflix, Hulu and Disney+ has been an open question among execs in the advertising, media and entertainment industries. Walmart has spent heavily building Vudu into a legitimate streaming service, establishing a library of thousands of movies and TV shows and acquiring original shows. However, industry execs have been unsure whether the retailer intended for Vudu to ever be much more than an inventory source for its growing ad business — and whether Walmart needs to own Vudu to grow that ad business.
"You don't need to be a genius to work out that they're probably late in the game doing the calculation and working out that there's other ways of monetizing their data that don't contain the costs and risks associated to operating a content business," said Koziarski.
The service has developed a slate of original shows, the first of which "Mr. Mom" premiered in September; Blanksteen said Vudu has a dozen original programs scheduled to premiere in 2020. Production budgets for Vudu original shows were "not Quibi money" but "substantial enough," said one entertainment exec who met with Vudu earlier this year. Vudu's budgets for original programs range from $4 million to $10 million, according to another media exec. The company is looking to license shows for 10 years, with series being exclusive to the streamer for the first five years, this person said.
However, Walmart's thrifty reputation had colored industry executives' perceptions of Vudu. The streamer's execs had been taking pitch meetings at a WeWork office in Century City, California. The temporary setting led some of those pitching original shows to question Walmart's commitment to the streaming service. However, the WeWork presence was meant to indicate that Walmart was committed to becoming a fixture in the entertainment industry and planned to move at least some employees from Vudu's Bay Area office in Sunnyvale, California, to Los Angeles to have a permanent Hollywood presence, according to a person familiar with the matter.
Furthermore, even as Vudu invested in acquiring original and licensed programming, it took steps to keep costs in check. While streaming services like Netflix and Quibi typically pay enough to cover the full production costs of a show or movie, Vudu has offered to pay a majority of the production costs but not the full amount for at least some shows, according to entertainment execs. And for licensed, non-original programming, Vudu has, in some instances, opted against paying a fixed fee in favor of revenue-sharing agreements, offering a 50-50 split on the revenue from ads served against a non-exclusive licensed show or movie, as Digiday has previously reported. One entertainment exec who has licensed programming to Vudu said that the service's ad rates typically range between $18 and $20 CPMs. Blanksteen declined to comment on the service's ad rates.
Inconsistent sales pitch
Vudu's pitch to advertisers has been somewhat inconsistent. It has positioned its ad-supported service as being aimed at budget-conscious families, and Blanksteen said Vudu's ad sales strategy has been aimed at "CPG and family brands." However, the only client of Geldert's that Vudu has pitched was a luxury retailer. "Our feedback to them has been that the service isn't premium enough," she said. Despite that feedback, Vudu continued to try to convince that client to advertise on the service.
Meanwhile, other agency execs said that Vudu's sales pitch has gone quiet. One agency exec met with a Vudu sales representative in the first half of 2019 and was told that the rep would be following up with a new pitch but never did. Vudu uses an outside firm, Palomino Media Group, to sell its inventory directly to advertisers and agencies, and that firm has "gone quiet over the course of the last couple of months," said Koziarski. Blanksteen confirmed that Palomino Media Group is Vudu's sales partner, but declined to comment on the status of Vudu's work with the firm.
Vudu's sales pitch may have been affected by a shift in Walmart's plans for the streaming service within the past year. The company had been considering "some pretty significant changes to the platform," including the possibility of renaming the service to Walmart TV, according to a person familiar with the matter. Those changes had been expected to take effect around the middle of this year, but they ultimately never came to pass. However, the limbo period led Vudu to not be as active as some agency execs had expected. Blanksteen said there has been no change in Vudu's approach with advertisers and agencies.
Vudu's adoption among advertisers may have also been impacted by the ad products that it has yet to bring to market. Vudu has yet to provide companies with a self-serve ad-buying tool so they can buy ads on Vudu without needing to go through its sales team. The absence of a self-serve tool would not dissuade companies from advertising on Vudu, but its presence would have lowered the barrier to entry for advertisers by enabling companies to try out the service, said Rahil Berani, vp of programmatic for North America at Digitas. Asked whether Vudu plans to make a self-serve tool available to ad buyers, Blanksteen said the company looks forward to sharing more news on upcoming features and functionality in the future.
Additionally, Vudu could have addressed ad buyers' audience size concerns with Vudu Audience Extension, the ad network it announced in May that would run companies' ads on and off the streaming service. However, agency execs were unsure whether Vudu has activated the ad network, and Blanksteen declined to comment on the status of Vudu Audience Extension.
"The reality is you don't necessarily need the Audience Extension product on top of Vudu. Just make that your strategy. You still have a means of monetizing your data without having the cost of managing your own inventory or your content strategy," said Koziarski. "At the end of the day, I think they've come to the realization that a content business is not going to yield the returns that justify the investments that they're making."
https://digiday.com/?p=352407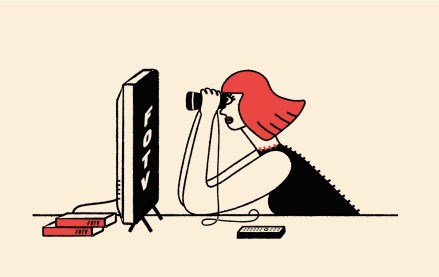 This week's Future of TV Briefing offers an updated list of the key terms that can cause confusion when talking about the TV, streaming and digital video industry.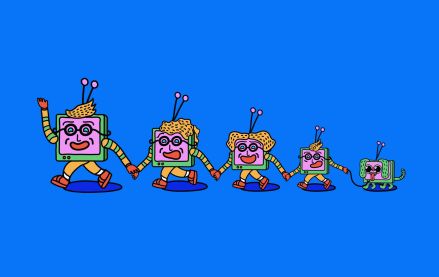 This week's Future of TV Briefing looks at what the Disney-Charter pay-TV distribution deal seems to indicate about the increasingly more-complementary-than-contentious relationship between traditional TV and streaming.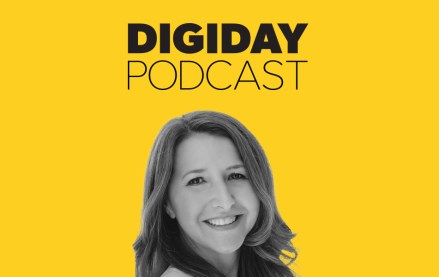 September 12, 2023 • 3 min read
Traditional TV now accounts for less than 50% of Georgia-Pacific's spending, but its share still exceeds streaming's.