How Men's Health is upping its video output without breaking the bank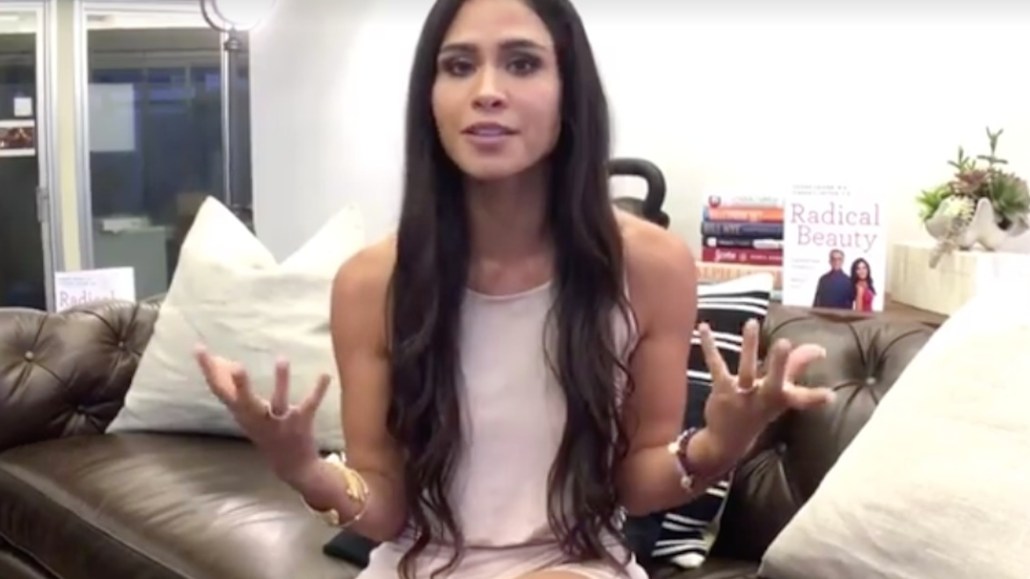 Men's Health is trying to hack the high cost of video. So in June, the Rodale publication designated a room in its New York offices as a social video studio and outfitted it with a leather sofa, dumbbells and an air hockey table.
Men's Health already shares a video staff with sister pub Women's Health that produces long-form videos, including monthly documentary-style films, and is based in Emmaus, Pennsylvania, where Rodale has its headquarters. The idea with the social studio in New York, dubbed the MH Rec Room, was to crank out a high volume of videos for social media audiences, taking advantage of the office space and all the nearby talent.
Since June 12, the men's lifestyle magazine has produced 78 of these videos that it's published on Instagram, Facebook and Twitter as well as its own site. Those social videos alone have generated 6.4 million views on Facebook, reaching 25.6 million people, according to Men's Health. These are on top of the views Men's Health was already getting from its longer-form video. Those have been averaging 85 a month. Typically running four to six minutes, they've totaled 286 million views on Facebook since January, according to Tubular Labs.
The social video studio was about radically simplifying the workflow, Men's Health editor-in-chief Matt Bean said. Whereas it can take a half a day, an expensive camera and lights and three people to shoot a video at a bar down the street, Men's Health brand editor Dean Stattmann is shooting the social videos with an iPad Pro (starting at $649) right in its already lit studio (furnishings courtesy of Pottery Barn and Matrix), with other staffers helping wrangle talent.
"It's the epitome of the one-man band," Bean said. "You flip a switch, and you're going."
So far, most of the videos have centered on fitness and featured instructors and athletes, including this one with Kirsty Godso of Nike and this one with CrossFit athlete Spencer Hendel. The idea is to use these quick social videos almost like screen tests to identify rising stars, and if they prove popular with audiences, use them for longer Men's Health videos and even books. Future videos will focus on cooking, style and celebrities.
Monetization is still an open question. Publishers have had their frustrations waiting for Facebook to help them monetize the video they distribute to the platform, and it's starting to do so, dropping short ads in the middle of publishers' videos. Many Men's Health social videos don't meet Facebook's 90-second minimum run time to be eligible for mid-roll ads, though.
Bean is more interested in getting an advertiser to sponsor the studio, anyway, because it's an established model (Bean saw it work at The Drive, an automotive vertical at Time Inc. that he helped launch in 2015) and can help pay for videos with higher production values.
"It's the broadcast model," he said. "It's proven successful as a model. We know it works."
Image: Men's Health via Facebook