Marketers are capitalizing on documentary filmmaking's golden age
August 7, 2019 • 7 min read
•
•
This article is part of the Digiday Video Briefing, which features must-reads, confessionals and key market stats. To receive the Digiday Video Briefing, please subscribe.
In April 2019, DNA testing company 23andMe premiered its first attempt at documentary productions at the Tribeca Film Festival. A year before the company had commissioned the festival's sibling division Tribeca Studios to produce a series of 23 documentary shorts because "the most powerful storytellers on the planet are documentarians and we believe that they could do a better job than our own marketing team as far as being authentic and true and not having the advertising spin," said Tracy Keim, vp of consumer marketing and brand at 23andMe.
23andMe is not alone in seeing an opportunity to fund documentary films and series. While marketers funding documentary films and series is not a new phenomenon, the trend appears to have accelerated in recent years as marketers continue to see audiences turn away from ad-supported programming like traditional TV in favor of ad-free platforms like Netflix and filmmakers see traditional documentary buyers, such as Netflix, spend less to acquire this type of programming.
Marketers are increasingly willing to fund documentary productions because they're finding it hard to find their intended audiences through traditional advertising. "It's always hard to find funding, but [that viewership trend] has made my pitch to brands easier and more attractive," said Shaun MacGillivray, president of film studio MacGillivray Freeman Films.
However, that's not the only reason that brand-funded documentaries are on the rise, according to UM global chief content officer Brendan Gaul. The popularity of the genre in today's culture also seems to have reached new heights. Last year four documentary films, including Academy Award winner "Free Solo," made more than $10 million at the box office to usher in what is being described as the golden age of the documentary. "Ten years ago, docs were less in vogue in popular culture. As brands that are chasing audiences and their eyeballs, [today] it makes a lot of sense to play in the doc space," said Gaul.
Marketers' interest in funding documentaries could hardly come at a better time for documentary filmmakers. The genre's popularity has pressed filmmakers to produce higher quality films and series that can stand out amid a competitive market. Getting a documentary film produced "used to be a $200,000 to $300,000 proposition. Now you need $1 million to provide something competitive," said Thalia Mavros, founder of documentary production studio The Front.
Adding to the financial pressure on documentary filmmakers has been a shift in the amount of money that companies are willing to spend to license this programming, given that there are more high-quality documentaries on the market. "Two or three years ago, companies like Netflix were paying $1 million [to acquire] documentaries. Now they're at festivals offering $100,000," said an executive at a studio that specializes in producing documentaries.
A different business model for brands
Historically marketers have largely invested in sponsoring short-form documentaries that they can put on their sites or YouTube channels or cut into ads that air on TV and online. In short, they treated this content as marketing. But increasingly marketers are adopting more of a traditional producer role, commissioning longer programming that can be sold to TV networks and streaming services as content in its own right, without the albatross of being considered simply branded content. For example, Johnson & Johnson commissioned UM's content studio UM Studios to produce a 93-minute documentary about nurses tending to AIDS patients, "5B," that won a Grand Prix award at this year's Cannes Lions and notably was invited to screen at the Cannes Film Festival, according to Gaul.
"In this model, brands are spending money to make a film that then they're hoping to sell to a distributor that then is going to put it out in a world where an audience has to pay to watch it. It's a very different business model," said Gaul.
Given that the marketers typically own the documentary films and shows that they finance, adopting more of a producer's mindset to the project can help to offset the costs of subsidizing a documentary's production. For example, marketers can recoup their costs by getting a museum to show a film in a theater and getting a cut of the ticket sales. Then after that run, they can pitch to TV networks or streaming services to license it and receive additional revenue, following the established Hollywood producer playbook. MacGillivray Freeman Films followed this model with a documentary about humpback whales for which insurance company Pacific Life (whose logo features a humpback whale) covered the majority of the production costs. "They had equity ownership in the film and got funding back through ticket sales, but they also got to use it in commercials as well," said MacGillivray.
'Can't feel like a commercial'
Marketers' understanding that they cannot look at a film or series as a traditional marketing campaign has improved. "Generally I think the brands are much more savvy with how to work with partners like us," said Jake Avnet, chief operating officer at Indigenous Media, which produces documentary series like "60 Second Docs." The marketers typically tell the studio the key points that they are looking to hit with a program and then leave the rest to the filmmakers. "That works really, really well so then we tell stories that hook people and weave the brand messaging into that," Avnet said.
Nonetheless, adjusting to the different business model of producing can be a challenge for brands accustomed to viewing everything through the lens of marketing. To overcome that challenge, filmmakers typically address it in their initial conversations with marketers. "The first thing I say is it can't feel like a commercial," said MacGillivray, whose company produces documentaries that are often shown at museums, science centers and aquariums. If a film or series feels too much like an ad, then not only will audiences be less likely to buy tickets to watch a film at these locations, but a platform like Netflix or Amazon will be less likely to license it for their streaming services.
"Taking one step back and defining the [goals of the] sponsorship is really important. Brands aren't used to that money not being tied to KPIs," said Mavros.
That's not to say that marketers cannot have more traditional marketing goals for documentary film or series. However, those goals need to be less about whether a documentary can push product sales or whether the documentary itself will improve people's perception of a brand. Instead, brands looking to drive brand awareness should focus on the attention they can get around a film or series. "After the film is released, they can do a lot of PR around it where they showcase why they are part of the film," said MacGillivray.
Marketers' roles in production and distribution
For 23andMe, raising brand awareness through PR was the primary KPI for the documentary series it commissioned that it commissioned Tribeca Studios to produce. However, for the PR efforts to be effective, the content being promoted needed to merit audiences' interest. To that end, 23andMe recognized it needed to take a hands-off approach to the production of the shorts. After the brand and Tribeca Studios reviewed and approved the treatments for each of the short films, 23andMe took a step back and let the filmmakers take control of the production. "We believe this is the documentarian's expertise, and the rest of the time we were very hands-off," Keim said.
While marketers may need to be more hands-off when it comes to producing a documentary film or series, it's often to the benefit of the documentary if a marketer is more hands-on with getting distribution for it. Tribeca Studios has produced documentaries with the foundation arm of Dick's Sporting Goods, and the marketer was able to use its advertising relationship with ESPN to help get the "We Could Be King" — a film about two rival high schools produced by the brand and Tribeca Studios — aired on the cable network, said Paula Weinstein, executive vp at Tribeca Enterprises, the company that owns Tribeca Studios and the Tribeca Film Festival. "Then we sold it to Netflix."
This article has been updated to reflect that Tracy Keim is vp of consumer marketing and brand at 23andMe.
https://digiday.com/?p=342778
This week's Future of TV Briefing looks at how major streaming service owners' subscription business fared in the third quarter of 2023.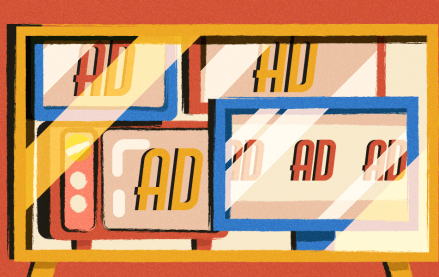 This week's Future of TV Briefing looks at what TV and streaming companies' latest quarterly earnings reports indicate about the state of the TV advertising market.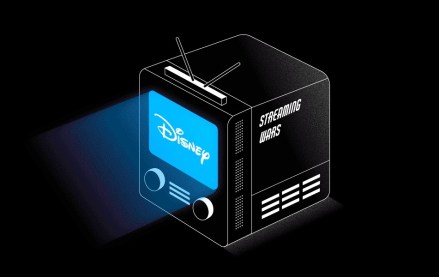 This week's Future of TV Briefing looks at how Disney's data clean room business has progressed since rolling out two years ago.