'Make TV more like digital TV': Networks are removing clutter to improve TV viewing
March 8, 2018 • 6 min read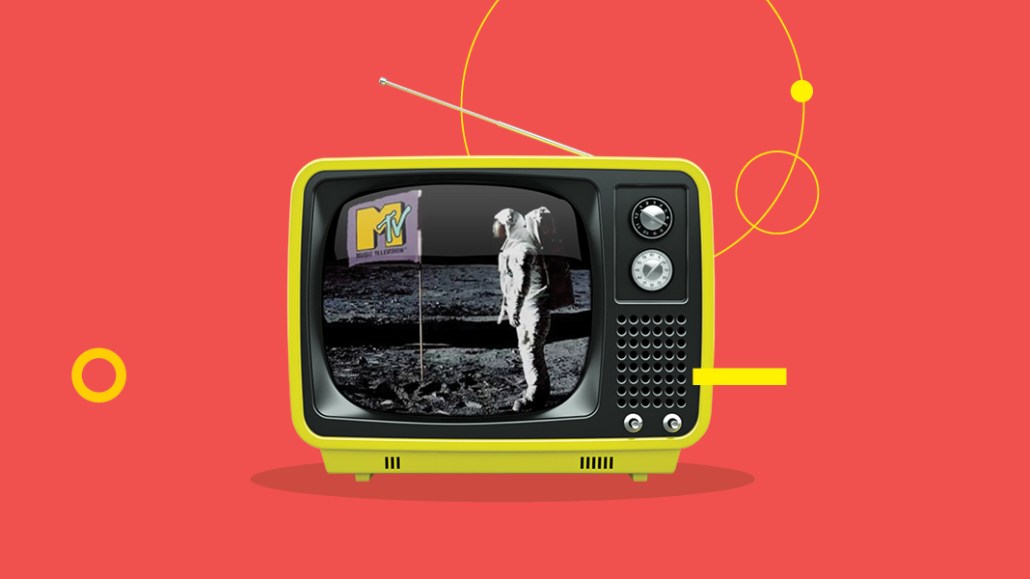 Digital platforms are behind the growing trend in the TV industry to reduce commercial time.
Fox Networks Group said it wants to cut advertising on its networks to two minutes per hour by 2020. NBCUniversal said it plans to reduce the number of ads in its commercial pods by 20 percent and the total ad time by 10 percent on more than 50 original prime-time programs across its networks. Turner's TruTV has already been reducing ad loads on its original programs and plans to expand the offering over the next three years, and its sister network TNT has also experimented with reduced ad loads in some original programming, according to Turner.
These moves are the exception right now, as overall TV commercial loads overall are still increasing. According to an analysis by Pivotal Research's Brian Wieser, national ad loads rose 3.9 percent year over year in January to 11 minutes per hour.
"We've been stuffing content with ads for way too long, and across the landscape, you can see the negative impact it's had," said Chris Linn, president of TruTV. "For too long, everyone has been leaning into what has worked in the past, but that's not what is going to work moving forward. The bottom falls out quickly if you don't meet the changing needs of your audience."
The reductions in ad loads come as viewing shifts to digital and video-on-demand platforms. And with the duopoly battling brand-safety issues, TV networks have an opportunity to capture ad dollars from Google and Facebook.
A TV experience that's closer to digital
TV viewing is increasingly happening on connected TVs — 75 percent of NBCUniversal's digital ad impressions are delivered that way — where the ad load is lower, said Mark Marshall, evp of entertainment ad sales for NBCUniversal.
The average episode of NBC's "The Voice" is watched for 35 minutes on live, linear TV. That jumps to 43 minutes on connected TV devices and 48 minutes on digital video recorders. With video on demand, time spent is at an average 51 minutes, he said.
"It's the same show, it's the same piece of glass, so why are they watching longer on digital properties? Part of it is because there's a lower ad load on that side," said Marshall, who leads sales for NBC's broadcast network, USA Network and Syfy. "The whole goal is to make TV look more like digital TV."
Then, there's the Netflix, Amazon and Hulu effect. Netflix and Amazon have no commercials, which can make it jarring to binge hours on those platforms and then switch over to ad-supported cable TV, said Alan Wolk, co-founder and lead analyst for consulting firm TVRev. On Hulu, roughly 70 percent of its 54 million monthly unique viewers subscribe to Hulu's ad-supported tier, where commercial breaks are limited.
"Because Hulu keeps their ad loads light, people don't mind it," said Wolk.
The duopoly's brand-safety issues give networks an opening
TV networks are also eager to pounce on Facebook's and Google's ongoing issues with brand safety. At the upfronts and other industry events, NBCU's ad sales chief Linda Yaccarino frequently took swipes at the duopoly by pointing out how a view can't buy products or a like has never walked into a store. TV, meanwhile, has viewers — and viewers that spend more than a few seconds with their programming.
"When you're in the marketplace and you hear a lot about how these special platforms are pitching and selling video against television, they will try and tell you that 1.7 seconds with the audio off is a good example of a delivered impression," Marshall said. "Now, compare that to where we have shows that people are watching 35 to 50 minutes straight. TV has arguably never been more valuable to an advertiser; it's already the best in terms of ad effectiveness, and these initiatives are incremental steps on top to improve it."
Along with reducing ad clutter and commercial time, NBCU is pitching a new ad product called "prime pods." Essentially, it's a new 60-second slot in the first or last commercial break of a show with just one or two advertisers, depending on the buy. Ads within this pod are meant to be contextually aligned with the show and its audience, which could include custom pieces NBCU itself produces.
"What the research tells you is that an advertiser really gets the biggest bump when half of the ad load is removed," Marshall said. "Obviously, we can't take half of the ads out of the entire portfolio, but it led us to the idea that we can make the first pod something that works for both the consumer and the advertiser. If, in an hourlong drama, you're 25 minutes in and you've only seen one minute of ads, you're going to remember it."
Of course, it's also an opportunity for TV networks to charge more for these placements. NBCU's prime pods will come at a premium, Marshall said. Fox, too, reportedly admitted it will charge more for the reduced inventory and sell ads based on time spent versus the number of viewers the content gets.
Reduced ad loads can equal more ad dollars
Networks have experimented with reduced ad loads for some time, and there's some evidence that advertisers are willing to pay more.
In 2016, Turner's TruTV reduced commercial time against its original half-hour shows by three and a half minutes. TruTV produces its programming in-house, which required that producers make shows that run for around 26 minutes instead of the traditional 22 minutes and 30 seconds, the network said.
"This is not for everyone," said Linn. "You have to make a full commitment to go all-in and stick with it for the long haul; at TruTV, we had a unique opportunity because we own all of our content — there are not acquisitions. So we have the ability to flip a switch and say all of our content going forward is going to be longer and more premium."
The move has worked out so far. TruTV said it saw double-digit CPM increases in 2017, the first full year it made its "limited commercial interruption" ad product available to marketers. One media buyer said Turner's prime-time CPM is between $35 and $40, noting that the network is up in viewership and that increased viewership and a decreased ad load results in [TruTV] increasing CPMs. TruTV also said it saw a nearly 100 percent renewal rate among marketers that bought its LCI product in last year's upfront market.
According to Nielsen, TruTV's ratings were up 2 percent among adults 18 to 49 — the coveted demographic among TV marketers — since it introduced the LCI product. It's one of only three of the top 30 networks to grow for two consecutive years, according to Nielsen.
Not all of TruTV's ratings increases can be attributed to reduced ad loads, as the network is also producing more high-end original comedy programs. But with the ratings growth, TruTV plans to reduce ad loads across all of its programming over the next three years. (Right now, the LCI product hits about 15 percent of the network's programming lineup.)
"The overall mission of TruTV has been to take the reality TV network it once was, and turn it into something that is more premium and appeals to a younger, more affluent audience," said Linn. "We know we're competing for those eyeballs with Netflix and Hulu; the worst thing we can do is degrade the experience by offering longer and longer commercials and too much messaging."
For more on the future of TV and video, subscribe to Digiday's weekly Video Briefing email. 
https://digiday.com/?p=278707
This week's Future of TV Briefing looks at what an industry group's conditional certification of three measurement currency contenders signals about the TV ad business's measurement overhaul.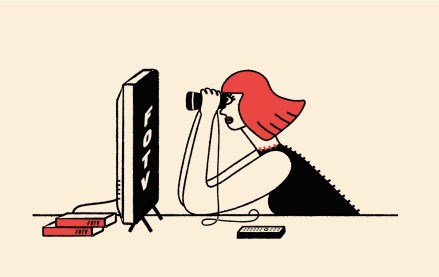 This week's Future of TV Briefing offers an updated list of the key terms that can cause confusion when talking about the TV, streaming and digital video industry.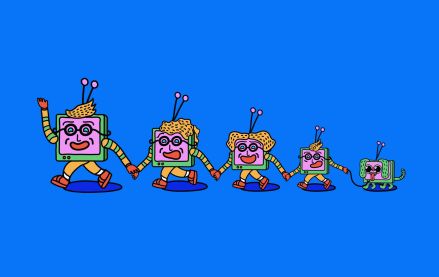 This week's Future of TV Briefing looks at what the Disney-Charter pay-TV distribution deal seems to indicate about the increasingly more-complementary-than-contentious relationship between traditional TV and streaming.