'The linchpin to the future': TV networks look to video ad servers to manage traditional-digital convergence
January 2, 2019 • 5 min read
The ad server, arbiter of which ad runs where, has become more important for TV networks in managing their widely dispersed digital inventory, unifying their traditional and digital ad sales and maximizing their revenue across both their linear TV channels and over-the-top streaming properties.
For Univision, the video ad server is central to the TV network's push to migrate more of its direct sales to programmatic guaranteed in 2019. It was also instrumental in Univision adopting programmatic for its video sales in the third quarter of 2018, according to Matt Kaplan, svp of digital ad sales at Univision. In the spring, Univision began using Google's Google Ad Manager ad server because it's more capable of managing the network's YouTube inventory than an ad server not owned by Google — "for obvious reasons," Kaplan said. That move has enabled Univision to aggregate its digital video inventory across YouTube, third-party syndication partners such as Verizon Media Group (née Oath) and its own digital properties.
Univision can now sell a unified package for programmatic guaranteed deals and puts its remaining inventory on the open exchange. As a result, programmatic video "has quickly become a multimillion-dollar business and is the fastest growing segment of our digital business right now," said Kaplan.
However, TV networks are not only looking to the video ad server to help them grow their digital businesses but to also manage the transition of their overall advertising businesses as digital takes on a larger share. This isn't a case of trying to minimize losses — exchanging traditional ad dollars for digital dimes, instead of pennies. TV networks and ad server companies see an opportunity to maximize digital video as well as linear TV revenue.
Digital streaming accounts for 30-40 percent of the viewership for NBCUniversal's primetime content across its broadcast and cable networks, according to Krishan Bhatia, evp of business operations and strategy for NBCUniversal's ad sales division. With that share expected to increase, the TV network group is faced with ensuring that half of its viewership going digital does not cut its ad business in half. "The ad server becomes the first and last line of defense," Bhatia said.
Ad servers play a crucial role because they serve as the brains of publishers' ad operations. When it comes to the information that publishers need for yield management and forecasting, "ad serving data is the single source of truth," said Jarred Wilichinsky, vp of video monetization and operations at CBS Interactive. And now that information is beginning to be applied to linear television.
"There are so many different screens that you have to service — and linear being one of them — I think this is where everyone really now has put their focus on what is the best way to manage yield across linear and digital," said Shane Peros, managing director of global partnerships for broadcast, entertainment and telecommunications at Google.
This year, the companies operating the two primary video ad servers, Comcast-owned FreeWheel and Google, laid the groundwork to extend their digital video ad servers into linear television. In December, FreeWheel conducted the first test for its ad server to deliver ads within the local live TV inventory allotted to Comcast through the cable operator's X1 set-top box, said James Rooke, gm of FreeWheel Publishers. Rooke emphasized that the test was strictly a proof of concept using Comcast's own inventory and "was not commercialized." Similarly, in September, Google announced plans with Mexican TV provider Totalplay to have Google Ad Manager dynamically insert ads on linear TV through Totalplay's set-top boxes. This has yet to go live but will mark Google's first test of the capability after opening the feature to cable and satellite TV operators earlier in the year.
The purpose of these tests is to establish a path to where TV networks' linear inventory can be more seamlessly combined with their digital video inventory. That would establish a level of fluidity between the two channels that could help TV networks to ensure that, as their linear TV audiences shift to digital streaming, so can their businesses.
"The ad server starts to become the linchpin to much of the future opportunity that I believe this industry can unlock," said Bhatia.
For example, if an ad server is able to manage a TV network's linear and digital inventory equally, then its yield management teams will be able to track instances when a campaign may not be reaching as many linear TV viewers as its forecast predicted. Instead of under-delivering on the campaign and later having to give that advertiser some make good, the network could have its ad server adjust on the fly to deliver the ads to targeted viewers on digital, said Rooke.
However, getting to that point is not as easy as swapping out a TV network's linear trafficking system for a digital video ad server. There's so much money at stake that doing that is on par with switching out a plane's engine mid-flight. That's why NBCUniversal and FreeWheel are approaching it in phases.
The first phase involves passing the linear ad schedule from the trafficking system to the digital ad server, which has access to information such as how a campaign is pacing against its delivery goals. Using that information, the ad server can then make recommendations on which ad should run and when. Then, the linear trafficking system actually implements the recommendations. The companies are currently testing the capability without actually executing the recommendations, but NBCUniversal plans to extend the test into a live environment in the first quarter of 2019.
"Presuming that that goes well, we'll continue to roll this out across the portfolio," said Bhatia.
https://digiday.com/?p=316499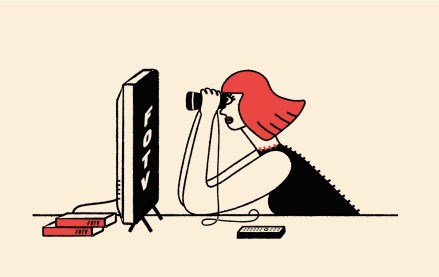 This week's Future of TV Briefing offers an updated list of the key terms that can cause confusion when talking about the TV, streaming and digital video industry.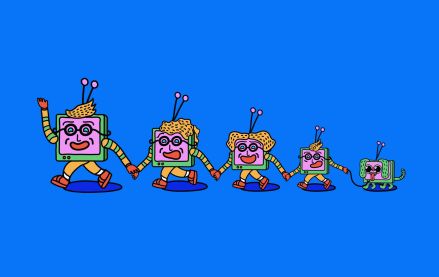 This week's Future of TV Briefing looks at what the Disney-Charter pay-TV distribution deal seems to indicate about the increasingly more-complementary-than-contentious relationship between traditional TV and streaming.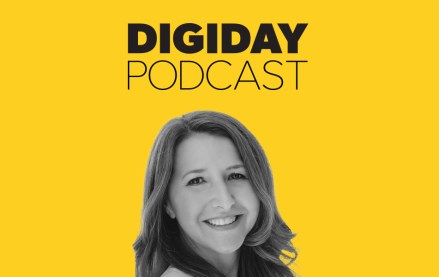 September 12, 2023 • 3 min read
Traditional TV now accounts for less than 50% of Georgia-Pacific's spending, but its share still exceeds streaming's.