Le Figaro plans to double its live stream video output in election run-up
February 6, 2017 • 3 min read
•
•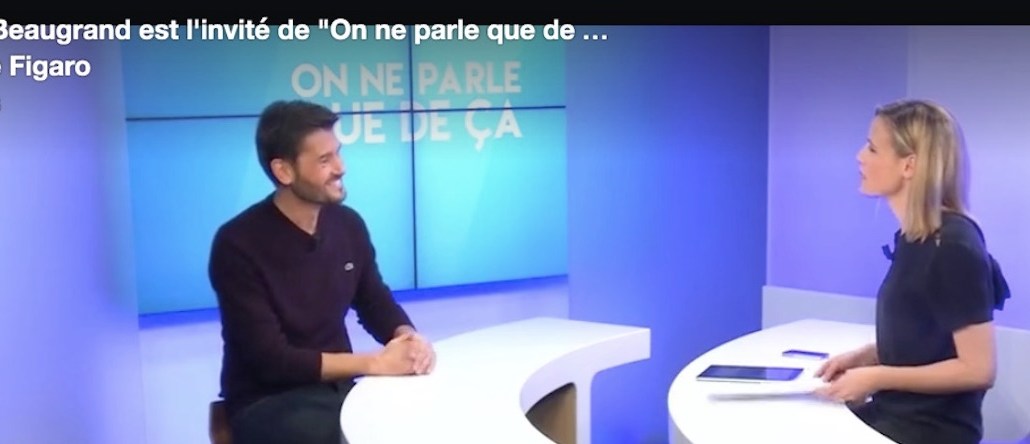 French newspaper Le Figaro plans to double its live streaming output leading up to France's elections in April and May, producing eight hours of video each day.
"We don't want to be a news TV channel," said Bertrand Gié, head of digital at Le Figaro. "There are plenty of good news TV channels like CNN and BBC that are doing good online video, and we don't have the resources for that. We want to keep the digital spirit, which is telling viewers what is happening right now."
To that end, it's adding a second and third studio, one of which will be in the newsroom so journalists can jump on hot topics as they arise. Since October, the right-leaning daily's 30-person video team has been streaming about 60 hours of live video a month on Le Figaro Live and on social networks. Le Figaro currently broadcasts 100 videos a day, about 20 of which are original, the rest licensed from third-party agencies.
Ultimately, the goal of this live-stream push is to deepen engagement with viewers in hopes of turning them into subscribers, which provide 15 percent of Le Figaro's revenue.
Currently, a limited amount of content on Le Figaro's website, including video, is available to non-subscribers; a digital subscription costing €8.90 ($9.55) a month provides access to all print and online content on the site, with no ads. Le Figaro reports about 60,000 online subscribers. Its print circulation is 313,000, according to the French press auditor, Office de justification de la diffusion.
Driving subscription revenue is important because monetizing live video has been a challenge for publishers generally. Le Figaro makes its live streams available as regular video, and sells advertising on those videos. It also sells sponsorships on certain live shows. Gié wouldn't say if the publisher is one of those that Facebook is paying to produce live video. In the coming months, it also plans to offer subscriber-only live-streamed programs.
Interviews have been a staple for Le Figaro's live coverage, due to their relative low cost and the paper's access to political figures. LeTalk, its daily, 20-minute interview with Le Figaro journalists Yves Thréard and political figures, receives about 20,000 views each time. Live events are also a natural fit for streaming: Its stream of Trump's inauguration reached 1 million people in total, with as many as 40,000 watching at any one time, and it yielded 15,000 questions.
Beyond politics, Le Figaro also live streams music acts, fashion and sports content. Particularly successful has been videos on Vendée Globe, the round-the-world yacht race, like this interview with sailor Kito de Pavant that received 30,000 views. For now, audiences can only comment on live-stream videos via Facebook, but the publisher expects to add commenting ability to its own video player in April so people can comment directly on its site.
"What we want to do is having audiences as part of the program, making comments and asking questions, getting them to vote, Skyping them in," Gié said. "We just need to listen to them to make it work."
Images: courtesy of Le Figaro via Facebook.
https://digiday.com/?p=220713
This week's Future of TV Briefing looks at how the streaming ad market's programmatic guaranteed vs. private marketplace debate is reaching a compromise.
This week's Future of TV Briefing looks at how this year's upfront and recent announcements from AMC Networks and Paramount indicate the progression of programmatic in the TV and streaming ad market.
This week's Future of TV Briefing looks at how major streaming service owners' subscription business fared in the third quarter of 2023.