'King Kong jumping off the Empire State Building:' Quibi's $400m marketing push spans TV, in-person screenings
February 12, 2020 • 3 min read
This article is part of the Digiday Video Briefing, which features must-reads, confessionals and key market stats. To receive the Digiday Video Briefing, please subscribe.
The streaming industry's favorite parlor game at the moment is debating whether Quibi's mobile video service will succeed following its April launch. Detractors cite predecessors like Verizon's Go90, Vessel and Comcast's Watchable as examples of short-form video services that failed to attract an audience. Supporters point to the might of Quibi's founder and Hollywood mogul Jeffery Katzenberg — and recently they cite the size of its marketing push.
Quibi plans to spend $400 million to $500 million on marketing this year, said media executives. (This was confirmed by a Quibi company spokesperson.) Executives at media and entertainment companies that are producing shows for Quibi see that investment and all the attention as what will separate the video service from those that have come before.
"The thing that makes Quibi different is they're doing all the things that Go90 and Watchable and Vessel and YouTube Red were afraid to do, which is spend all the fucking money," said one media executive, referring to both Quibi's marketing budget as well as the hundreds of millions of dollars Quibi is spending on programming in its first year.
Quibi executives have not been shy about talking up the service's marketing push in conversations with media, entertainment and advertising executives. Katzenberg has said privately that the aim of Quibi's marketing push is to make an impact akin to "King Kong jumping off the Empire State Building," according to two people familiar with the matter.
On Feb. 2 Quibi took that leap when it debuted its first TV ad during the Super Bowl broadcast. The company followed that up a week later with five ads that ran during the Academy Awards broadcast.
Quibi's marketing strategy centers around "big television events" supplemented with out-of-home and digital advertising, said Quibi CEO Meg Whitman on stage at the Interactive Advertising Bureau's Annual Leadership Meeting on Feb. 10 in Palm Springs, California.
That TV-centric strategy will continue during broadcasts of the NCAA men's college basketball tournament starting next month and concluding on April 6, the day that Quibi launches. Quibi plans to have a presence during the tournament as part of its launch campaign, said the Quibi spokesperson, without clarifying what exactly this will entail.
Quibi needs to go hard with its marketing efforts in order to gin up enough interest ahead of its April launch. It faces an initial challenge of convincing people to install a new app on their phones. Then the people who install the app encounter additional friction: paying $5 a month for Quibi's ad-supported tier or $8 a month for its ad-free option. (T-Mobile customers will receive free Quibi subscriptions paid for by the wireless carrier, Whitman said.)"They need to get a big download push," said an ad agency executive.
As part of its overall push, Quibi has been showing off its service in person. During the Sundance Film Festival last month, Quibi held a screening for members of the entertainment industry to preview its programming — but without a showing off of the app. Attendees received phones to see how Quibi's Turnstyle feature flips between vertical and horizontal viewing experiences.
The company is considering hosting similar demonstrations during March's South by Southwest event in Austin, Texas, according to a second media executive. The Quibi spokesperson said the company is still determining its SXSW plans.
"Their thought is to be at these places where the industry is to get people to experience it before anyone can download the app," said the second media executive.
https://digiday.com/?p=359394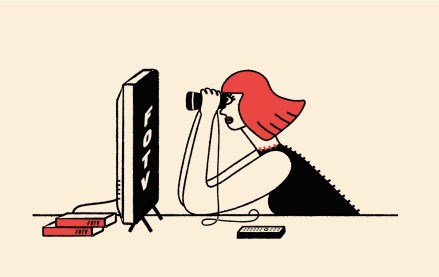 This week's Future of TV Briefing offers an updated list of the key terms that can cause confusion when talking about the TV, streaming and digital video industry.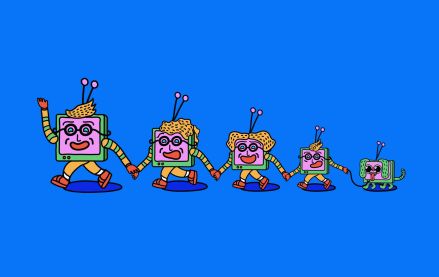 This week's Future of TV Briefing looks at what the Disney-Charter pay-TV distribution deal seems to indicate about the increasingly more-complementary-than-contentious relationship between traditional TV and streaming.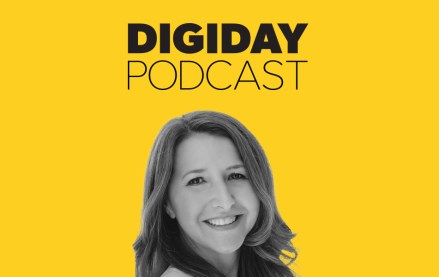 September 12, 2023 • 3 min read
Traditional TV now accounts for less than 50% of Georgia-Pacific's spending, but its share still exceeds streaming's.