'It's a continuous investment': Kellogg's shifts sports-related ad spending to esports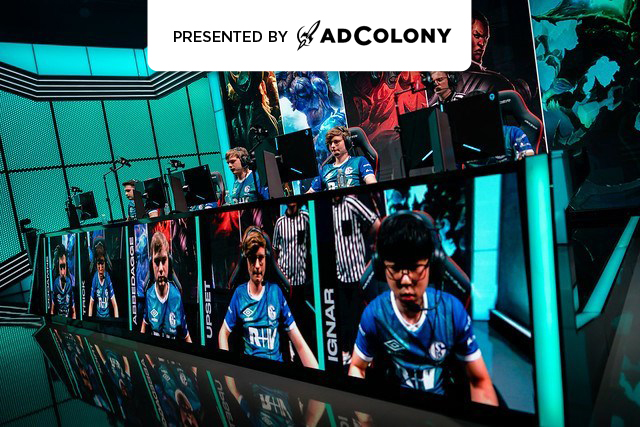 This is part of an editorial series on gaming sponsored by AdColony.
Competitive gaming campaigns are now a staple, rather than a test, on media plans for most Kellogg's brands.
The advertiser is shifting more advertising spending to esports because it offers something that most traditional sports cannot — almost unprecedented access to younger people between the ages of 21 and 34 who have high incomes. Since it jumped on the esports bandwagon two years ago, Kellogg's has steadily made inroads, moving from experiential activations at tournaments to being the headline sponsor of them. For Kellogg's, esports has gone from an experimental investment to a continuous one, said Dominik Schafhaupt, marketing manager for snacks in Northern Europe at Kellogg's.
The scale of those investments will flex depending on the brand and its target audience as well the market they are based in, said Schafhaupt who revealed that the advertiser is changing how it funds its association with esports now that it's a mainstay on media plans. Previously, advertisers like Kellogg's dipped into sponsorship budgets to fund early forays into the world of competitive gaming. But as the stakes of making those activations work got bigger so too did the budgets for them, which meant advertisers turned to digital and broader marketing budgets.
"Esports is an element of our communications mix, and there isn't a single spend pillar it is funded by," said Schafhaupt.
Perhaps nowhere is this more obvious at Kellogg's than on its Pringles brand.
The snacks brand has paid to sponsor the League of Legends European Championships this summer in a deal with its organizer Riot Games. The partnership comes just seven months after Kellogg's signed a deal with gaming community N3rd Street Gamers, which runs its own tournaments.
Marketing partnerships like this tend to average around $2 million (£1.6 million) to $4 million (£3.3 million) per year and are often done as multiyear deals, said Rich Routman, president at sports media company Minute Media. Generally, deals like the one between Kellogg's and Riot Games usually consist of marketing rights similar to standard sports leagues with broadcaster advertising placements, event marketing assets and marketing partnership rights across the vertical crucial to the company's business, said Routman. Yet how all of those assets are added up for commercial fees depends on the seller. Since there is such a difference in maturity between esports organizations, sponsorship costs and assets can greatly differ and the market hasn't had time to mature properly to dictate the costs.
The deal between Kellogg's and Riot Games, for instance, is based on one of several tiered packages sold by the latter. Each package is weighted toward either media exposure or experiential activations, which are supported by media impressions and a rate card for the various assets that can be used. Having that scope between each package means Riot can create bespoke sponsorships depending on what an advertiser wants, said Alban Dechelotte, head of business development and sponsorship for Riot Games.
The Pringles logo will appear on the streams of the tournaments alongside a call to action when players are entering the game. Those streams — and subsequently the Pringles brand — will be on both YouTube and Twitch, which are watched on average by 1.6 million people daily during the normal season of League of Legends matches, according to Riot Games. The number of people watching the matches at the same time each week has hit a peak of over 300,000, up 40% for the same event in 2018, according to Riot Games.
"Gaming and esports are places where our core target group is, and so now is the time to get into the community around competitive gaming," said Schafhaupt.
Aside from media exposure, Kellogg's is also exploring in-game activations.
Millions of Pringles cans across Europe will sport a unique code that players can redeem to take part in a raffle to win rare characters to use in the game. Unlike similar activations, which can feel gimmicky, Kellogg's is hoping its decision to allow people to use the code to redeem characters that have been retired and, therefore, are unavailable swells its cache among the notoriously advertising-adverse gaming audience.
"I would love to measure my sales off the back of the sponsorship, but I can't because we have distribution partners that sit between us and consumers," said Schafhaupt. "At the moment, the industry looks at measurement in esports from a media-value perspective. It's one of the areas we're building on with the sponsorship by looking at how the community responds to our brand and also the redemption rates of the code."
Image courtesy of  Riot Games. 
https://digiday.com/?p=343436