'We're an IP company': Barstool Sports' Erika Nardini on monetizing a video product
June 1, 2018 • 3 min read
•
•
Subscribe: iTunes | Stitcher | RSS | Anchor
In 2009, Barstool Sports founder Dave Portnoy visited West Virginia, where he saw a crowd of average Joes fighting in a hotel ballroom. It turned out to be the Rough N Rowdy Brawl, an amateur boxing competition. Portnoy profiled it, and the piece became part of Barstool lore.
Last year, Barstool broadcast Rough N Rowdy online and sold more than 12,000 pay-per-views at $4.99 each, convincing Barstool to acquire the event.
"It was electric content," said Barstool Sports CEO Erika Nardini, speaking at the Digiday Video Summit last month in Scottsdale, Arizona. "Our humor and a unique sporting event that we own the rights to and produce exclusively was a great combination of value for our fans. It's our sweet spot."
The most recent Rough N Rowdy, in Charlotte, North Carolina, sold 40,000 pay-per-views at $19.99 each, Nardini said.
Nardini discussed Rough N Rowdy, Barstool's video strategy and more at the summit. Edited highlights appear below:
Direct-to-consumer focus
"We knew we were making a big bet on Rough N Rowdy. I've never worried about profitability. We're reinvesting all of the profit into the business, and we're expanding states. We're about 30-40 percent direct to consumer. Rough N Rowdy is an extension of that. This year, [our focus is] subscription platforms. We went to linear audio in our partnership with Sirius. We have tripled down on our merchandise business with new lines of clothing, and premium clothing and apparel. Rough N Rowdy was our first foray into pay-per-view. It enables us to create things where our audience is able to buy something to wear, to listen to for 12 hours or an event to go on Friday night with friends."
Understanding Rough N Rowdy's audience
"We know a lot about you when you buy Rough N Rowdy. It's a social event. Typically, one person buys it and five to 10 people watch it alongside. We love that. So we try to understand where these guys live. Have they bought Rough N Rowdy before? Have they bought our merchandise? Are people traveling? We're able to become much smarter about our audience and find out what they want from us. We will get smarter about [audience targeting]. We are really good at hammering whatever we're promoting. We also have a big hammer in terms of social footprint. We will be more nuanced in terms of how we offer it to them."
Advertising growth
"Our advertising business has grown 700 percent since I joined. We're seeing brand advertisers move to Barstool for two reasons. One is podcasting, in which we're very strong. It is becoming mainstream for advertising. Two, advertisers are also having a harder time breaking through and getting their product to resonate. Barstool does a really good job of that."
TV is not a priority
"We're an IP company, so we grow it and understand our brands. We like to control our own IP. I want to own the rights to anything we produce, not a network. Our experience in TV, which is an outlier, has been that we produce everything and bring the audience. That's a lot of effort for 22 minutes. We should be thinking about how to build the best video product within the environment we know best. We do better in subscription environments."
https://digiday.com/?p=289688
This week's Future of TV Briefing looks at what an industry group's conditional certification of three measurement currency contenders signals about the TV ad business's measurement overhaul.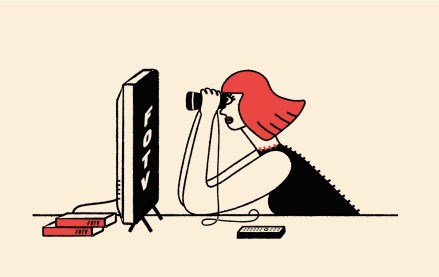 This week's Future of TV Briefing offers an updated list of the key terms that can cause confusion when talking about the TV, streaming and digital video industry.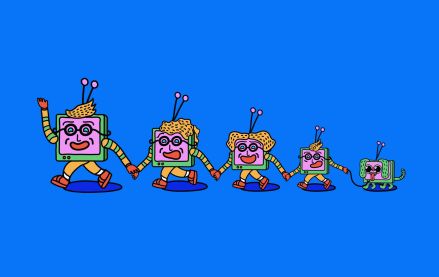 This week's Future of TV Briefing looks at what the Disney-Charter pay-TV distribution deal seems to indicate about the increasingly more-complementary-than-contentious relationship between traditional TV and streaming.