Felix Kjellberg shouldn't have messed with India.
That's been the one big takeaway for those following — first with mild interest, then with increasing bemusement — the Kjellberg v. Indian music label T-Series "war" over the past couple of months. A war that effectively ceased at the end of April when Kjellberg, better known by his YouTube name, PewDiePie, ended the competition to see which channel could get the most number of subscribers.
But the competition, which alternately has been dismissed as another example of how serious YouTube rivalries can get, and upheld as both proof that corporations, not people, are winning on YouTube and the global power of the platform, has also thrust into the global spotlight T-Series — and the power of YouTube in India.
T-Series began in the early 1980s in India as a cassette tape business founded by Gulshan Kumar. It mostly focused on "devotional" music, particularly Hindu hymns, as well as Bollywood music. In some ways, the company was the first of its kind; devotional music had a huge market, especially among the older set. In the late 1980s, it had its first breakthrough as a real music producer with the launch of music for the movie "Qayamat Se Qayamat Tak," which led to explosive growth of the company as a bonafide music production label.
"India wasn't on the Internet map for a long time," says T-Series president Neeraj Kalyan. The company's first foray into trying to make money digitally was when it began selling ringtones and "calltones" to telecommunication companies. One of those unique-to-the-West phenomenons, mobile phone users in India rarely are satisfied with a plain old boring ringing sound when someone calls them. Instead, callers will hear a chorus or refrain a popular song — English or Indian — when they call people. T-Series started selling 30-second cuts of their music to these telcos, then in 2004, started licensing content to aggregators.
In 2009, when YouTube first came to India, T-Series noticed a ton of its videos illegally being uploaded to the site. It obtained an injunction against the platform in 2010, which led to an official partnership with the company. On January 1, 2011, it aired its first video on YouTube.
T-Series today is a mind-boggling presence. Right now, the company runs 29 different channels on YouTube, with 176 million total subscribers. It claims it has 10.9 billion — with a "B" — monthly views across that network.
Of course, when it comes to India, the numbers tend to be big: The country itself is the second-most populous one in the world, with 1.7 billion. More than a quarter of the population used a smartphone in 2018, making it the world's second-largest market after China. The number of people who use the internet rose 11% in 2017, and in 2018, the latest period for which numbers are available, it grew 16%, per eMarketer.
What is unique, however, is that in India, YouTube has begun in some ways to equal the Internet. The Google-owned site says that about 250- million Indians will watch YouTube on mobile a month. And while Netflix, Amazon and homegrown sites like HotStar are shaping the video market, none comes close to YouTube.
T-Series is a good lens through which to view the market. Music is huge, Bollywood is the world's biggest film industry and the films are song and music-heavy. The four pillars of entertainment in India, as Kalyan puts it, are astrology, Bollywood, cricket and devotional content. "I call it the ABCD of Indian entertainment," Kalyan puts it.
Indian consumers listen to music through audio apps like Spotify, or the homegrown Saavn and Gaana. But, as Kalyan says, music is visual — people prefer to watch it, not just listen to it.
The company's revenue now mostly comes from platforms: YouTube is No. 3, after content licensing to TV channels and Amazon. YouTube, says Kalyan, however, is the major tool for content promotion, because of the large user base and global reach. "Our promotion strategy is YouTube first as it gives our content instant reach and allows us to measure consumer acceptance on the go," says Kalyan. The company now also sources talent from YouTube, singers and songwriters who became big on the platform, like New Zealand-based singer Shirley Setia and London-based artist Zack Knight. It has an eight-person team, with people dedicated to channels for different Indian languages. (That's one feature YouTube has also added, with new options on the platform that lets people find videos in languages they pick.)
As for PewDiePie, Kalyan sees the whole thing as just a blip, even though it arguably put T-Series on the map like never before. (The company's head, Bhushan Kumar, turned the competition into a show of patriotism, with a hashtag campaign called #BharatWinsYouTube, urging Indians to subscribe to the channel as it sought to beat Kjellberg).
"We weren't concerned with who PewDiePie is," says Kalyan. "Every day for us is a milestone. We weren't even looking at it. The only time we did is when he put out something offensive that to me wasn't in good taste." Kalyan is referring to a video Kjellberg put out that called out T-Series for trying to dethrone him. "It was a total frenzy," he recalls.
And as for the argument that this was about individual creators versus corporations, Kalyan scoffs. "See, we are a channel, in which every artist who is working with us, they're opening up their channels. They get a platform where they could showcase their talent to hundreds of millions of people in one go. We are offering them a huge platform. We're not talking about a corporation, this is about individual creators."
https://digiday.com/?p=336560
This week's Future of TV Briefing looks at what an industry group's conditional certification of three measurement currency contenders signals about the TV ad business's measurement overhaul.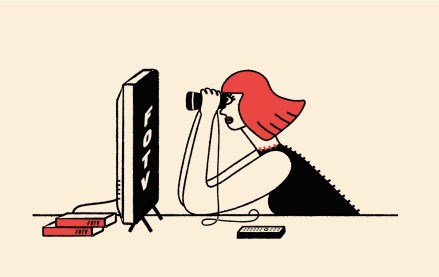 This week's Future of TV Briefing offers an updated list of the key terms that can cause confusion when talking about the TV, streaming and digital video industry.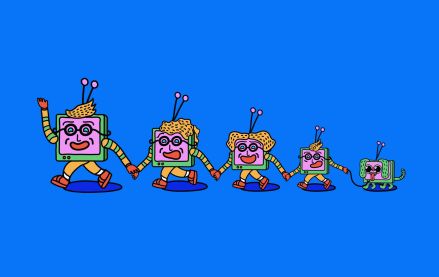 This week's Future of TV Briefing looks at what the Disney-Charter pay-TV distribution deal seems to indicate about the increasingly more-complementary-than-contentious relationship between traditional TV and streaming.