Hulu will run on-screen banner ads when people pause shows
January 31, 2019 • 6 min read
Who said the banner ad was dead?
In the second quarter, Hulu will start placing static banner ads on a portion of the screen when people press pause while watching certain shows and videos on its ad-supported service. The ads will appear five seconds after a viewer pauses a video, in case a person paused simply to rewind or fast-forward. And the ad will only appear on a portion of the screen with a semi-transparent overlay so that people can still see the content that they had paused and are less startled by the ad's appearance.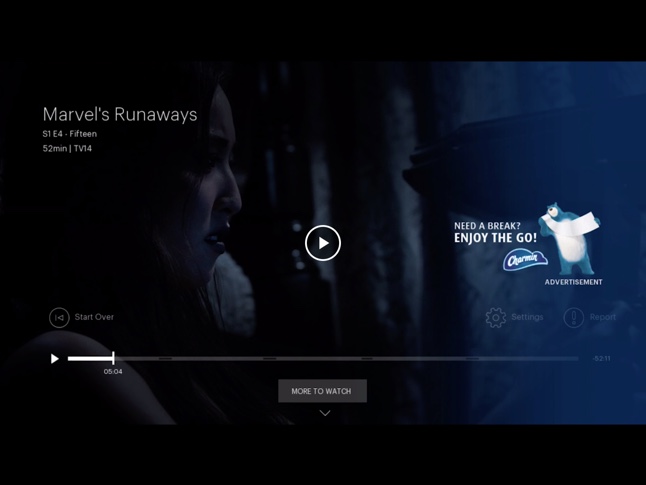 Charmin and Coca-Cola will be the first two brands to test Hulu's pause ad format with campaigns set to start running in Q2. To what extent other brands will follow suit is something of an open question given agency execs' concerns about the value of the ad format.
Hulu is trying to reduce its reliance on interruptive commercial breaks to generate ad revenue. The streaming video service is aiming for 50 percent of its ad revenue to come from "non-disruptive" ad formats, like show sponsorships, within the next three years, according to Jeremy Helfand, vp and head of ad platforms at Hulu
Advertisers are interested in Hulu because it's a platform where people are watching high-quality videos, making it natural place for brands' high-quality video ads. That the pause ads are not videos but static images "is kind of a turn-off," said Kristin Scheve, svp of media at Digitas.
"I wouldn't expect this would be a brand-building kind of execution. The Charmin and Coca-Cola examples might prove that assumption wrong, but I don't think banners generally have as much impact as video," said Scott Daly, evp of integrated media at 360i.
Another turnoff for agency execs is the context, in which the ad appears. Since Hulu is placing the ad when people pause a video to likely get up and use the bathroom or grab something to eat or drink, there's the possibility that people may miss the ad. A viewer might walk away from the screen before the five-second mark when the ad appears, and if they're streaming the video to their TV — Hulu execs have said 79 percent of its viewing is on a connected TV — they might not even glance at the screen before pressing play on their remote control and would, therefore, be less likely to remember the ad or the brand behind it when advertiser tries to gauge the ad's impact on brand awareness.
"That whole notion of pausing, I just think that the brand or ad recall percentage will go down because you're not of the active mindset of consuming content," said Natalee Geldert, brand media director at PMG.
To be fair, Hulu seems to be taking care to not try to do too much with the initial version of the pause ad format so that the ads don't rile users to the point of their anger being directed not only at Hulu but also the advertiser. Hulu has tested the ad format with viewers and solicited their feedback to inform its development. "Viewers were strongly against it being a video format," said Helfand, noting that people didn't want the ad to get in the way of whatever they had paused the video to do or to impair their ability to resume watching the video.
Hulu will only be running pause ads within the video content that it owns, such as its original shows as well as the videos it has licensed from media companies like Vice. They will not appear on the TV shows that networks distribute on Hulu because Hulu would need to negotiate the rights to do that with the networks. Nor will the ads appear on Hulu's live TV service, though that has more to do with the challenges of inserting ads within live streams and eventually Hulu may extend the pause ads to its live TV service, said Helfand.
Hulu's caution about aggravating viewers also explains why the ad only appears on a portion of the screen and shows up without any fanfare.
"It's less startling to the viewer," said Helfand. In an example of the pause ad format, the ad appears on the right third of the screen, but Helfand said will test out different ways of introducing the ad, such as the ad sliding down from the top or side of the screen, which could help to attract people's attentions.
What could help to attract advertisers' attentions is if Hulu adds interactive elements to the pause ad, such as letting people select the ad to watch a branded video or receive a text message with a discount code. Making the ad more interactive is something that Hulu may want to explore, said Helfand.
While agency execs are less than enthusiastic about the pause ads as a standalone format, they see how it could be valuable in supporting a broader campaign. For example, an advertiser could pair the pause ad with a show sponsorship or standard pre-roll or mid-roll ad and use the static image to reinforce whatever message it's trying to convey.
"It could be a nice complementary format," said Scheve. In seeming acknowledgment of that, Hulu expects to sell pause ads as part of a broader package that can include standard commercial breaks as well as sponsorships, said Helfand.
Nonetheless Hulu seems to have higher hopes for its pause ad format helping the company to lower its commercial ad load. If Hulu can show ads to people when they pause a show, then maybe the commercial breaks during the show can be shorter, either by slotting fewer ads or shorter ones.
"We've been very focused on making sure we can decrease the ad load over time," said Helfand, who declined to say whether and by how much the ad load will be decreased when people start seeing the pause ads.
However even Hulu's broader ambition — for half of its ad revenue to come from non-disruptive ad formats within three years — is being met with some skepticism.
"I just don't think that's realistic," said Scheve. "The ambition is great. I just don't know that the top 20 advertisers are going to be there where they're not going to want to run a 30-second spot, even in three years. That feels aggressive."
https://digiday.com/?p=320496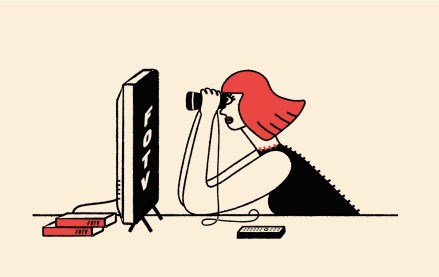 This week's Future of TV Briefing offers an updated list of the key terms that can cause confusion when talking about the TV, streaming and digital video industry.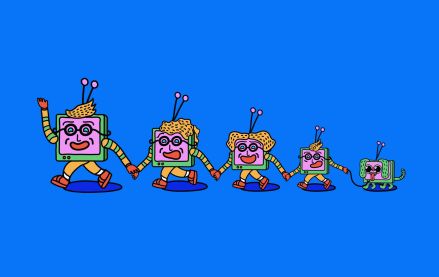 This week's Future of TV Briefing looks at what the Disney-Charter pay-TV distribution deal seems to indicate about the increasingly more-complementary-than-contentious relationship between traditional TV and streaming.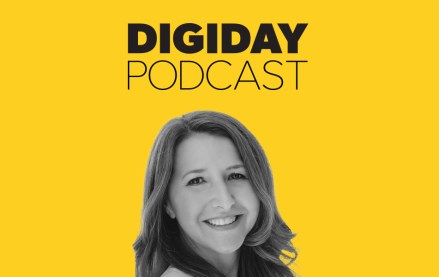 September 12, 2023 • 3 min read
Traditional TV now accounts for less than 50% of Georgia-Pacific's spending, but its share still exceeds streaming's.