How HQ trivia is trying to turn a viral sensation into a media business
July 6, 2018 • 6 min read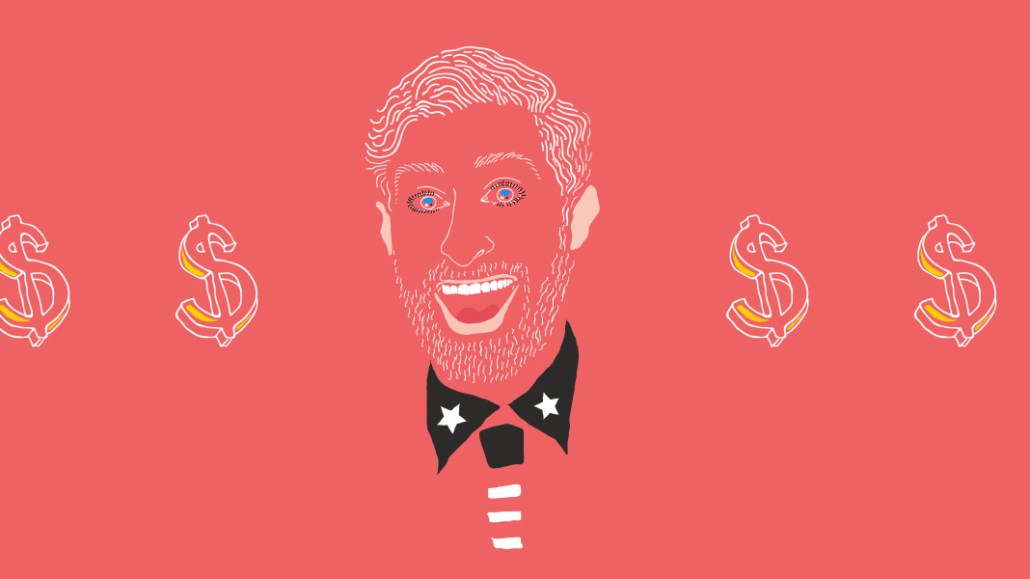 The HQ trivia obsession spread quickly last fall, with agency employees praying conference calls would get canceled so they could tune in at 3 p.m. each weekday. The free mobile app not only provided a workday distraction, but it also offered a chance to win real money.
Now, about eight months into HQ's fame with millions still playing each day, the company is working to prove it's not just a viral hit but a real business — a media empire, in fact. While popular mobile games like Kim Kardashian: Hollywood and Fortnite have become cash cows via in-app payments, HQ trivia has so far relied on an advertising business. Early partners said the sponsored games have been successful, not for simply buying into a shiny object but for driving sales. And that's exactly what HQ CEO and co-founder Rus Yusupov likes to hear.
While some tech companies are selling your private data, tweaking elections or being called to appear before Congress, we're focused on making advertising something that people actually don't mind.

— Rus (@rus) April 10, 2018
HQ's sole revenue strategy, for now, is akin to a sponsorship where brands pay for game takeovers. For example, NBC paid for a takeover of "The Voice." On May 14, HQ players had a chance to win $50,000 and a trip for two to the show's finale. "The Voice" game on HQ, which aired at 11:30 p.m. ET, reached 1.4 million players. NBC's ratings for 18- to 34-year-olds, as well as viewers aged 12 to 17, was the best for a Monday episode since the first live show of the season, evp of digital for NBC Entertainment Rob Hayes said.
Yet Hayes wouldn't use the word "sponsorship" to describe NBC's work with HQ. Rather, he saw the deal as more mutually beneficial.
"It was a great marketing initiative, not a sponsorship. We both had something to get out of it. It wasn't just [HQ saying,] the only way we will do this is if you pay all of this money," Hayes said.
That time that @blakeshelton and @kelly_clarkson we're on @hqtrivia with @ScottRogowsky! I got eliminated on a question about the Voice, which I didn't watch because I don't have cable! pic.twitter.com/bhcg1MyrsB

— Sarah Carmichael (@SarahCarms) May 15, 2018
Hayes said that all of that audience engagement wasn't even that difficult to attract.
HQ is "not scripted. It's fairly easy to pull off if you have a studio, production company, even though we didn't produce it; they did," Hayes said.
Indeed, HQ's parent company Intermedia Labs has proven itself capable of producing shows optimized for mobile and for its audience. Nike's HQ show in March had a peak viewership of 1.7 million with the majority watching the entire 20-minute broadcast. Exclusive sneakers in addition to the prize pool provided an added incentive. Sandra Carreon-John, Nike's global corporate communications director, called HQ a "success" for Nike.
"Sentiment across social was widely positive with people clamoring for HQ trivia's first non-monetary prize in the custom Air Max 270s. All in all, we considered it to be an effective effort that provided great brand distinction around Air Max Day," Carreon-John said.
Unique prizes — not just money — is one reason people keep coming back. Those exclusives are similar to what ad buyers have said could be successful commerce strategies on Snapchat.
"Money is fine and fun, but despite all the 'millennials love experiences' hot takes, we still love limited-edition, free stuff," said Jay Kapoor, a venture capitalist at Launch Capital who regularly played HQ but now tends to play only sponsored games.
https://twitter.com/JayKapoorNYC/status/960332488747954177
The price of HQ's ad buys vary depending on the extent of the deal. Warner Bros. reportedly paid $3 million to cover sponsored games for three movies. NBC declined to share how much they paid exactly but said the network at least partially funded the $50,000 jackpot and the entire trip to the finale.
But it remains to be seen how successful these sponsorships will continue to be. For now, HQ can tout that all three films from Warner Bros ranked No. 1 at the box office for opening weekend after their respective HQ integrations. The Nike Air Max 270 also is one of the top-five-selling sneakers this year.
"If I were a sponsor, I'd definitely put dollars behind HQ over TV, especially if done well. Much more quality attention," said Kamil Strycharz, digital content coordinator of the Chicago Bulls, who has been a regular HQ player.
Yet one issue going forward is HQ's app downloads are declining. HQ has garnered about 7.7 million downloads since its launch, according to Apptopia. It experienced a jump when the Android version came out earlier this year but week-by-week downloads have been declining since April.
Since its launch, HQ also has faced competition from other similar apps. The makers of an HQ trivia cheat app recently launched a game called Majority Rules. Gravy is a shopping game show. Facebook also released a game show format for creators. An early competitor, The Q has inked some of its own advertisers such as Pandora.
"We felt The Q trivia was a great place to reach passionate music fans during moments when they are celebrating music and let them know about the exciting evolutions on our platform," said Bill Crandall, Pandora's vp of editorial. "Anyone out there who answered both the One Direction and Black Uhuru questions correctly, our thumbs are up to you."
Crandall declined to comment if Pandora considered working with HQ, as well.
NBC hasn't planned another deal with HQ or another trivia app, Hayes said, but they're still keeping a close eye on the format.
"It's safe to say we've talked to everybody. We're aware of those companies that are out there that can offer the same kind of infrastructure and services. Quite honestly, we were in the trivia space, and we were able to do this ourselves," Hayes said, referring to NBC's 2013 show "The Million Second Quiz."
Meanwhile, HQ has no set quota of sponsored games, and it's been relying primarily on sponsors reaching out to them. As for the future of ads on HQ, the HQ team said they're considering other types of app and product monetization.
Sage Lazarro, senior editor at creative agency Codeword, said she's considered an HQ sponsorship for one of her clients. To her, the deal is unique among other advertising options in digital media because she sees it as actually beneficial for players and for brands.
"I know a lot of people who stopped playing after the initial hype died down, but I actually think HQ has gotten a lot better," Lazarro said. "Sponsorships add user value instead of just being ads, which is so important for a game like this where people need to repeatedly make snap decisions to opt in on cue."
While HQ focused on growing one app, it has begun to offer different experiences. Scott Rogowsky regularly hosts the main game. Sharon Carpenter, also one of the original hosts, is now the host of HQ's UK edition. In May, HQ launched its first vertical, HQ Sports, with Lauren Gambino.
"My view of [HQ] is they're still in the scale business, like a lot of those startups," NBC's Hayes said. "They have a format, and I'm sure they'll come up with new ones, whether it's for people who are playing now or people who are new viewers."
For more unique insight, analysis and news on the modernization of video and entertainment, subscribe to our weekly video briefing newsletter.
https://digiday.com/?p=293955
This week's Future of TV Briefing looks at what an industry group's conditional certification of three measurement currency contenders signals about the TV ad business's measurement overhaul.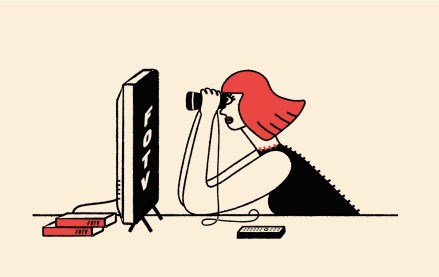 This week's Future of TV Briefing offers an updated list of the key terms that can cause confusion when talking about the TV, streaming and digital video industry.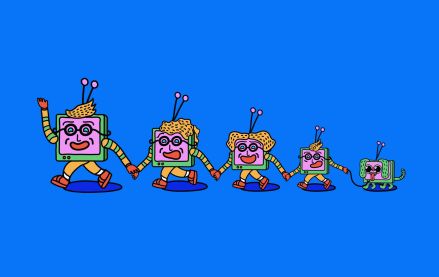 This week's Future of TV Briefing looks at what the Disney-Charter pay-TV distribution deal seems to indicate about the increasingly more-complementary-than-contentious relationship between traditional TV and streaming.