HQ expands beyond trivia with new 'Wheel of Fortune'-type game
September 18, 2018 • 3 min read
HQ wants to prove it's more than a one-trick pony. Almost a year ago, the mobile app, launched by Vine's cofounders within their new startup Intermedia Labs, became a household name with its first show: HQ Trivia.
While the virality behind its first game wanes and copycats keep coming, HQ has decided to release a new show format. In October, HQ will launch HQ Words, a game similar to "Wheel of Fortune" but envisioned for live gameplay on a smartphone.
HQ Words has a hidden phrase revealed one letter at a time. Players are shown a clue and blank tiles for each letter of the answer. Below that is a selection of letters, which players can tap to help complete the puzzle. Each player is permitted three strikes. Players are awarded points for each correct letter, and the player, or players, with the most points win the jackpot.
HQ is ready to grow beyond trivia, said Colin Kroll, who previously served as HQ's chief technology officer and has recently taken over as CEO. His predecessor Rus Yusupov is now HQ's chief creative officer. The strategy is to have Kroll — who released an apology in March after Recode reported on inappropriate behavior toward female colleagues during his time at Vine — manage the day-to-day business while Yusupov conceives of and designs the new shows.
"We're trying to diversify a bit, and that's where my skill-set comes in handy. My favorite part of working here is your imagination runs wild when you look at what we're doing and you apply that to any idea. The sky is the limit, but the challenge is how do we build them," Kroll said, wearing a black hoodie with the purple HQ logo and speaking from a conference room in the company's new Soho headquarters. Behind him are two giant black posters that when flipped over, as Yusupov would do later, feature mockups of gameplay that reveal several new show concepts.
Why now? First, HQ had to overcome technical challenges. One is quite obvious to anyone who played HQ early on: glitches. Separately, people created programs to scrape the app and answer the questions fast enough to win. Over the last year, HQ has invested in solutions to serve millions of concurrent viewers without constant glitches and prevent cheating.
HQ also has proven it can make money, quite unlike the founders' previous app Vine. Since announcing its first sponsored games in March, HQ has brought in more than $10 million in revenue. It has worked with Warner Bros., Nike, NBCUniversal, Viacom, National Geographic, JP Morgan Chase, Miller Coors, Google and Target. Most of that revenue is through sponsored shows. HQ also has experimented with traditional commercials, offered in-app purchases and created limited edition merchandise.
So far, HQ has made the majority of its money from sponsored games on HQ Trivia. But simultaneously, HQ hosts daily trivia games in the U.K., where it has another office. In May, HQ launched HQ Sports, a daily sports-focused trivia show.
HQ is currently casting hosts for HQ Words. HQ Trivia's main host, Scott Rogowsky, has become Internet famous thanks to his turn as Quiz Daddy. Kroll said not every show in the future needs to be as personality-driven as HQ Trivia has been.
"With this new game, I think there is an opportunity to introduce a new type of talent, a different vibe. You turn on the TV, and you got comedians, you got more serious types. That's the kind of experience we want to create: multifaceted," Yusupov said.
To Kroll, HQ Trivia itself, by making TV more interactive, has been a childhood dream realized. Now, he wants there to be more channels.
"Our focus is on leading that and continuing to innovate. When we're on our game, we're creating the future," Kroll said.
Subscribe to the Digiday Video Briefing: A weekly email with news, quotes and stats around the modernization of video, TV and entertainment. 
https://digiday.com/?p=303505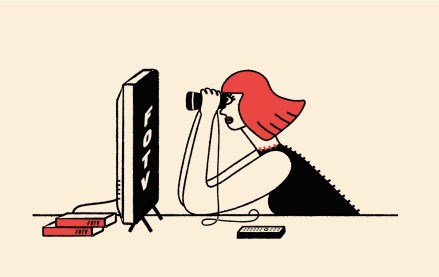 This week's Future of TV Briefing offers an updated list of the key terms that can cause confusion when talking about the TV, streaming and digital video industry.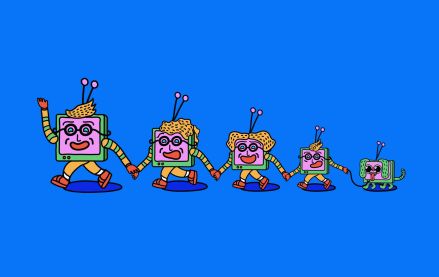 This week's Future of TV Briefing looks at what the Disney-Charter pay-TV distribution deal seems to indicate about the increasingly more-complementary-than-contentious relationship between traditional TV and streaming.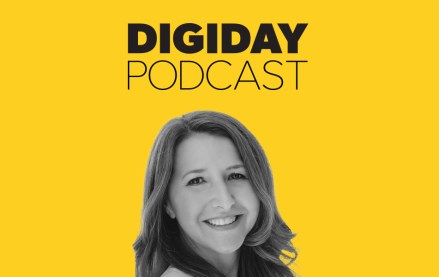 September 12, 2023 • 3 min read
Traditional TV now accounts for less than 50% of Georgia-Pacific's spending, but its share still exceeds streaming's.