How top digital publishers are set up to get into show business
April 10, 2017 • 6 min read
•
•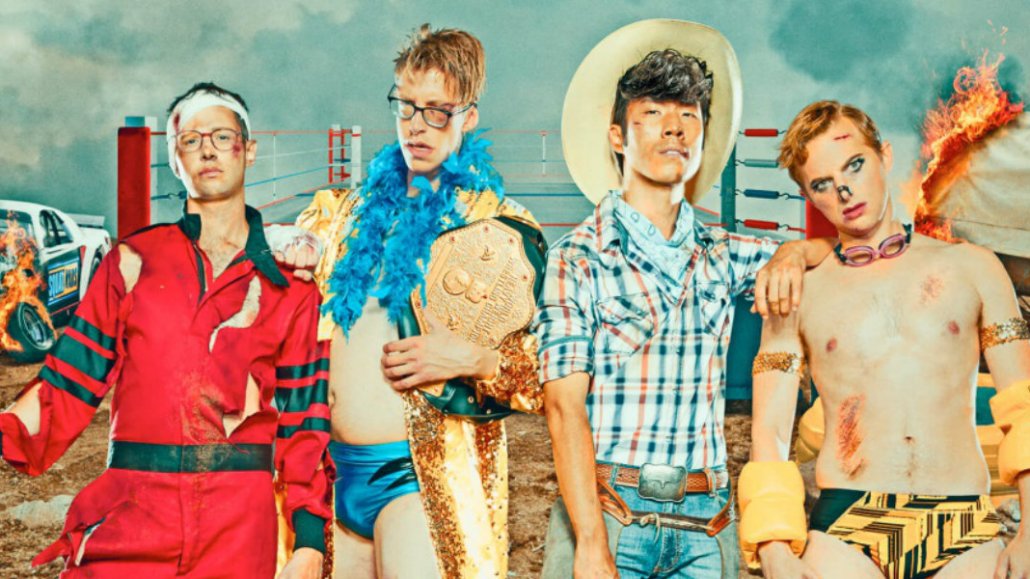 As more platforms seek TV-like programming, big digital publishers are more than happy to oblige. In fact, they're already set up to make episodic shows and long-form video content.
Within BuzzFeed Entertainment, BuzzFeed has the 40-person BuzzFeed Motion Pictures Group, which is responsible for developing and producing original shows and films. Mashable, which last year made a major pivot toward video, has the 50-person Mashable Studios, a third of which is based in L.A. and entirely focused on original content. Last year, Bleacher Report formed B/R Entertainment, led by veteran TV and comedy writer Neil Punsalan, who oversees 12 writers and producers with entertainment backgrounds. Refinery29, meanwhile, has five people in its video operation who are focused on developing premium content. Even Mic, flush with $21 million in new VC dough, hinted at over-the-top video ambitions on a forthcoming episode of the Digiday Podcast.
These teams are not idle, either. BuzzFeed has 31 projects in development or production right now; Mashable, which recently hired a head of programming and development to focus on long-form content, has seven projects in production with distribution partners. Bleacher Report expects to have completed a dozen shows including existing shows such as "Game of Zones" and "Gridiron Heights" by the end of the year, and Refinery29 typically has a dozen or so projects in the works at any given time.
"The next battle here in the war of what brands will be most relevant to young people is not going be decided by a series of one-off hits," said Rory Brown, president of Bleacher Report. "It's about figuring out how we can build series, and that starts with getting this skill set into the room."
Entertainment teams don't exist in a silo
Bleacher Report's animated series "Game of Zones," which reimagines NBA stars as "Game of Thrones" characters, started as a show made by a skeleton crew of two. Now, the project has a team of 12 animators under the guidance of Punsalan and B/R Entertainment. Starting April 20, Bleacher Report will release new episodes of "Game of Zones" every week.
"When you fold in the expertise of people who have done writing for TV and done production at scale, you can pull off a weekly series like that," said Brown.
With bigger projects, these publishers are likely to partner with external production studios or freelancers on a project-by-project basis, which is typical in Hollywood.
"The reason that's stuck around for so long is that it's extremely efficient, especially if you're getting into movies and TV, which require higher investment," said BuzzFeed executive Matthew Henick, who leads development for the BuzzFeed Motion Pictures Group. "There's no need for them to be full-time when you only need them for a couple of weeks or month. Plus, some of the best [production] people don't want to be in a full-time environment."
It's a seller's market
The push into TV-like shows is not a new trend in digital video. Companies including AOL and Yahoo were producing web series as far back as five years ago, while earlier digital video creators such as Rooster Teeth have been making shows for more than a decade. But the term is back in the spotlight now that Facebook, Verizon's Go90 and other deep-pocketed platforms are buying such content. BuzzFeed, Mashable and Refinery29 have all sold shows to Go90. BuzzFeed and Refinery29 have also gone to Comcast's Watchable. Meanwhile, all four companies are actively pitching Facebook and Snapchat, sources said. It is a seller's market — for now.
"It's a great market, because more people want quality content," said Amy Emmerich, chief content officer at Refinery29 and a longtime TV exec. "There's been no better time."
It's also why some non-traditional video publishers are moving more into video. For instance, millennial-focused news site Mic, which just raised $21 million, plans to "aggressively expand" into developing more shows for live and streaming video platforms, a spokesperson said. The company already has an eight-person team dedicated to this style of content and recently received a Daytime Emmy nomination for its digital series "Clarify," which aired on Spotify and Mic's social channels. Youth-focused Ozy Media boasts a deal with BBC and PBS for "The Contenders."
For the big digital publishers, the decision to get into show business does not stem from Facebook's and Snapchat's decisions to do the same; instead, these companies look at entertainment content as a way to build their respective brands while also creating new — and multiple — revenue opportunities. It also doesn't hurt that the bottom has dropped out of the display ad market, leaving these companies with fewer obvious paths to living up to their lofty valuations.
"The old way of doing things [on digital] was to to come up with ideas and sell those concepts — it's essentially what the TV and film business does," said Eric Korsh, president of Mashable Studios. "But for us, brand building is mission-critical, and it's got two angles: Do agencies, brands and other third-party buyers want to be more in business with us now that they have seen more of our premium content and have a better understanding of us? In the same way, by strengthening the meaning of our name, are consumers tighter to what we're about?"
Show-building also opens digital publishers to a lucrative aspect of the film and TV business: licensing. A show sold to Go90, which has a period of exclusivity, can be repackaged and sold to another platform at a later date, or in a different geography, or to another content producer that wants to remake the show for a different market. If the show's successful enough, there's also merchandising. The opportunities, if done right, are seemingly endless.
The benefits and risks of playing with platforms
Mashable does 2 billion views per month across platforms, owned and distributed. It boasts one of the top channels on Snapchat Discover, according to CEO Pete Cashmore. That's going to help as the company pitches shows to Facebook and Snapchat. The TV guys might get linear TV, but that doesn't mean they understand the world of platforms. After all, NBC Sports is turning to BuzzFeed to program its Snapchat channel during the Olympics.
"Is Snapchat the future of TV? Maybe it is, maybe it's not," said Korsh. "But you need to understand the platform and understand what a successful delivery of content is on that platform. So when Snapchat wants to grow and change [Discover to a TV-like model] and needs to get other people on board, they can come to us to help them figure it out."
While Facebook, Snapchat and Verizon's Go90 are willing to spend money on shows now, that might not be the case in two years. Executives from these companies said they're aware of the potential risk, which is why they're also pitching to TV networks and the large streaming platforms.
What's more, the video entertainment business is inherently costly, but that doesn't mean these top publishers — which have the benefit of being backed by major media giants — should not make the investments.
"You have to take those risks," said Refinery29's Emmerich. "We are making the bet that this will pay off; it could be six months from now or a year, but you just have to do it."
https://digiday.com/?p=231453
This week's Future of TV Briefing looks at what an industry group's conditional certification of three measurement currency contenders signals about the TV ad business's measurement overhaul.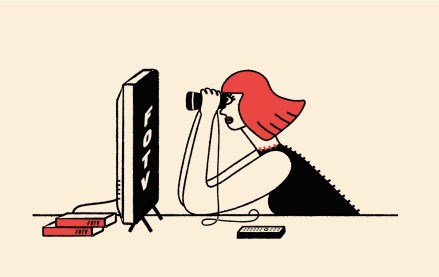 This week's Future of TV Briefing offers an updated list of the key terms that can cause confusion when talking about the TV, streaming and digital video industry.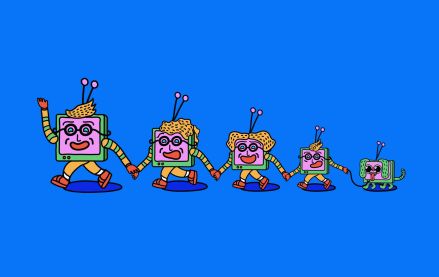 This week's Future of TV Briefing looks at what the Disney-Charter pay-TV distribution deal seems to indicate about the increasingly more-complementary-than-contentious relationship between traditional TV and streaming.