Hearst UK doubles video team to focus on original series
March 13, 2019 • 3 min read
•
•
Hearst UK is investing more in its video team, nearly doubling the headcount from five to nine over the next few months after seeing viewer and revenue gains in 2018.
Hearst's new hires will focus on creating more original video for luxury titles Elle and Harper's Bazaar, as well as fitness titles Men's Health and Women's Health. While the focus is on growing on-site video views, Hearst wants to create more original video series for YouTube. Currently, three videographers are focused on creating news-style videos that can be shared across Hearst's 22 titles, while two others support Cosmopolitan and Good Housekeeping, respectively.
According to the publisher, videos like this on the characters that are leaving popular U.K. TV shows have had nearly 1 million views on-site. Tubular Labs data shows that Cosmopolitan, Hearst's most video-heavy title currently, had nearly 20 million video views across social platforms in January. The number of views that occur on Hearst's sites compared to social platforms varies by the title. According to the publisher, on-site pre-roll revenue grew 1000 percent in 2018, albeit from a small base, thanks to the publisher's focus on creating more video.
"Previously, we were wading in [to video]; now we're jumping in," said Betsy Fast, executive director, digital edit strategy. "We're evolving our video strategy and growing original video. The hunger for video content has been so strong, we've been providing readers with what they want."
Like a lot of publishers, Hearst transitioned from emphasizing fast video fodder for platforms before dialing up more on-site originals last year, partly after Facebook's algorithm dented views, forcing publishers to re-assess their strategy. Publishers can more effectively monetize views on their own site while retaining more control over their strategy and audience relationships, often in exchange for reaching more people.
"On-site pre-roll can yield about three to five times the amount as off-site, but it is harder to scale on-site, and there are more costs to consider," said James Pringle, founder and CEO of video recommendation platform Suggestv. "The Current CPM ad model only really works for publishers with high volume, but useful also for data capture or driving subscriptions."
According to Fast, with the new team in place, it wants to increase its video output by at least 20 percent and increase video views on-site and off by 59 percent.
Hearst has seen digital ad revenues grow 30 percent over the last year, according to the publisher. Digital advertising accounts for around 60 percent of its total digital revenues, the remainder is made up of branded content, licensing, events and accreditation [affiliate] through its Good House Institute. Digital audiences have grown 40 percent year over year to 21.5 million unique users, according to Comscore.
The 1000 percent growth in pre-roll revenue comes from high traffic, but also Fast attributes it to Hearst's brand-safe environments in lieu of multiple brand-safety scares on platforms.
Hearst's editorial video on Cosmo and Good Housekeeping has also won it branded-content campaigns.
Over the last 18 months, Hearst has been figuring out what works with its audience across platforms. On Digital Spy, Hearst's title focused on entertainment and film, audiences want video explainers, questions theories. This video on Kathleen Zellner from "How to Make a Murderer" has had half a million on-site views, according to Fast. Watch time has been around 75 percent on average, she added.
Figuring out the facets and algorithms of YouTube will take experimentation, audiences tend to be more engaged and loyal than Facebook but tougher to build up. "Beauty Lab," Cosmo's Snapchat Show, had millions of viewers on Snapchat while the beauty influencer series gets a few thousand views on YouTube, partly because the beauty influencer space is more mature on YouTube.
Despite the focus on originals, Fast said the quicker news-style videos that pulled in big views will still have a place in its ecosystem.
"We have had to experiment and pivot a lot," she said. "Speed still matters; they may not be marquee, brand-building videos, but they serve a purpose and complement our stories."
https://digiday.com/?p=325648
This week's Future of TV Briefing looks at the post-strike landscape for producers preparing to pitch projects to TV networks, streaming services and film studios.
This week's Future of TV Briefing looks at what an industry group's conditional certification of three measurement currency contenders signals about the TV ad business's measurement overhaul.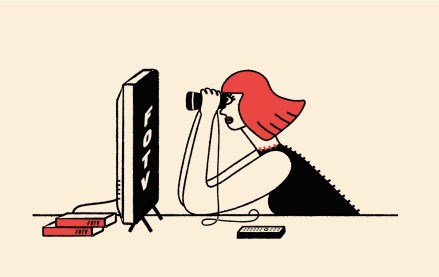 This week's Future of TV Briefing offers an updated list of the key terms that can cause confusion when talking about the TV, streaming and digital video industry.