Group Nine Media creates new team to make shows for Facebook, Snapchat
October 6, 2017 • 3 min read
•
•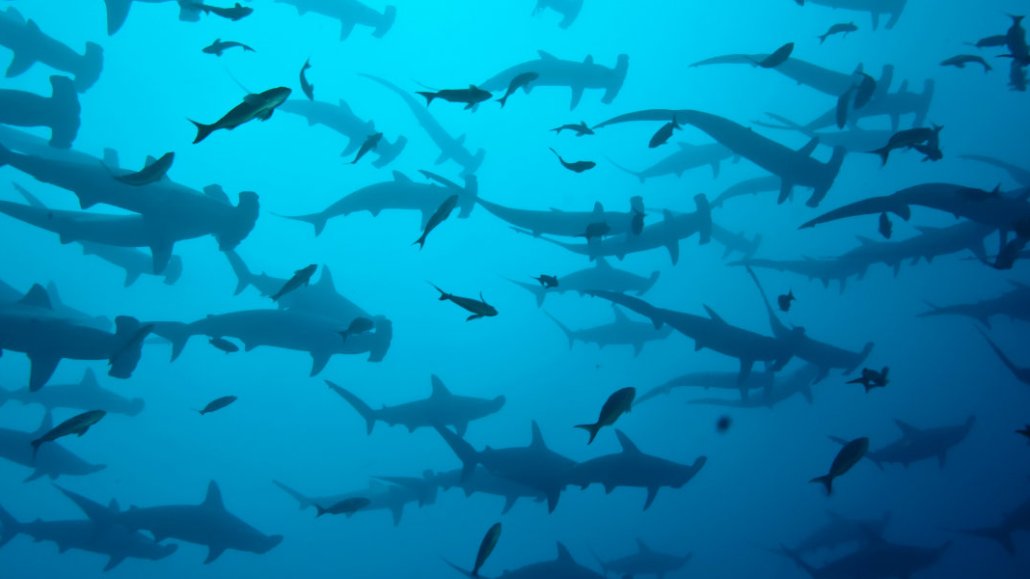 Group Nine Media, a Discovery-backed holding company that oversees digital publishers NowThis, Thrillist, The Dodo and Seeker, is creating a new content team focused exclusively on making shows for social platforms.
The new unit, called Group Nine Social Studios, will operate as a sub-section of Group Nine's a 20-person production and development division that supports the content teams across its media brands. Based in Los Angeles, Social Studios will be led by head of development Hayley Lozitsky and senior director of development Jeffrey Wisenbaugh. Suzanne Kolb, chief brand officer for Group Nine Media, said the company is still hiring for Social Studios, which will consist of video producers, editors and content-development specialists, but she would not provide a hard number on how big the team will eventually be. The goal of the team is to create original content for external partners and platforms.
"Platforms like [Facebook's] Watch and Snapchat are now set up in a way that gives us this opportunity to create shows and franchises," said Kolb. "It's the right time to try it. But we need a dedicated team to support this type of content if we want to make it successful; otherwise, we would be adding on to too many other day jobs."
While the obvious places for Group Nine to sell shows to are Facebook and Snapchat, Social Studios will also look at other distribution partners, including Google Stamp, YouTube and Twitter, Kolb added.
Group Nine Media is already committed to making social shows. It's producing 24 original shows for Facebook's Watch, including NowThis' "Apocalypse NowThis," Thrillist's "Thrillist Investigates," The Dodo's "Comeback Kids: Animal Edition" and Seeker's "Wild Sex." During a New York Advertising Week event last week, Group Nine CEO Ben Lerer said the 24 Watch shows had combined to reach more than 100 million views and 100 million minutes in watch time.
A big part of the Social Studios team's mandate is to also work with investor Discovery, which last year put $100 million into Group Nine Media when forming the holding company. Specifically, Social Studios will work with an original series team inside Discovery Digital to produce shows for social platforms and Discovery's TV Everywhere apps. These shows would be "companion" pieces to existing popular TV series and other programming on Discovery.
The idea for creating Social Studios came from an August partnership between Group Nine Studios and Discovery on a Snapchat show for "Shark Week." The three-episode series tackled topics such as shark biology, how sharks had survived multiple extinction-level events and weird-looking sharks. The three episodes, each running for roughly four minutes, combined to reach 12 million unique viewers, 18 million views and a 40 percent completion rate, according to Fred Graver, svp of digital content and social for Discovery.
"You have to make a bet on the fact that your brands must live on different platforms and devices and in different formats than the one Discovery already dominates on," said Graver.
With Social Studios' mandate to both create original shows and companion pieces to existing Discovery programming, the relationship between the Social Studios team and Discovery's digital originals team will remain fluid, Graver said. Depending on the type of project, either Social Studios or Discovery Digital will take the creative lead.
The creation of Social Studios comes as other big distributed-media publishers are setting up divisions to create entertainment content. BuzzFeed, Bleacher Report, Mashable and Refinery29 have all built studio divisions with production and development people to create shows for social and streaming platforms — especially as these platforms are willing to fund the creation of such content.
There's also value in creating "intellectual property" that has a longer shelf life and the potential for multiple revenue streams compared to quick-hit social clips.
"In the end, people don't need more perishable stuff," said Kolb. "There's a need right now to build things that have an IP value, even if you don't know all the ways that you'll be able to exploit that IP in the future."
https://digiday.com/?p=257391
This week's Future of TV Briefing looks at the post-strike landscape for producers preparing to pitch projects to TV networks, streaming services and film studios.
This week's Future of TV Briefing looks at what an industry group's conditional certification of three measurement currency contenders signals about the TV ad business's measurement overhaul.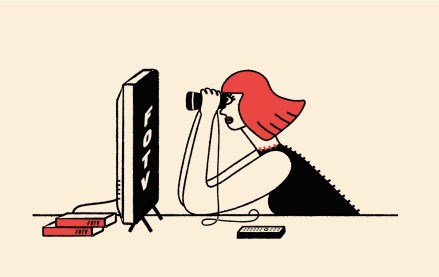 This week's Future of TV Briefing offers an updated list of the key terms that can cause confusion when talking about the TV, streaming and digital video industry.