Great Big Story now accounts for 15% of CNN International's digital revenue
October 23, 2019 • 3 min read
•
•
Great Big Story has come a long way since its debut four years ago as CNN's social video experiment aimed at targeting younger audiences.
Its international division alone now accounts for 15% of CNN International Commercial's digital revenue, and with Great Big Story branded campaigns now sold as standalone deals as well as integrated into wider CNN packages, according to the media owner. Over the last year, 26 international commercial partnerships have been sold — the majority of which have been branded content campaigns. Several of which topped seven figures in value, according to CNN.
CNN launched Great Big Story as its own subsidiary in 2015 as a distributed video play. After shifting to an editorial strategy of "less is more," Great Big Story has scaled a dedicated video audience to the point where its audience's viewing patterns have become more binge-like than ad hoc, particularly on over-the-top platforms like Amazon Fire, Apple TV and Roku. People binge-watch short videos that are two to three minutes in length for an average of 25 minutes on those platforms, according to GBS.
"We initially saw ourselves as being in the Vice or BuzzFeed area, but now we talk about ourselves more as a Netflix or a Hulu," said Pippa Scaife, commercial director of emerging brands at CNN. "It's made us think a lot about the brand, we're being recognized more for quality." That culminated in winning a News and Documentary Emmy Award for Outstanding Arts, Culture or Entertainment Report, last month.
Over the years, the London GBS team realized it didn't need to saturate people with a high volume of video output, and dropped video production from 12 a week to between five and seven. Most of those are focused on evergreen topics that center on cultural and social issues across different geographical like this one on the Japanese technique for harvesting sea salt by hand as well as deep dives into food culture in different countries.
The eight-person London team draws on both production resources from the U.S. and sales resources from across the wider CNN International business. It has experimented with a variety of different content lengths, cutting videos to 60 seconds for Instagram and also going longer with half-hour programs on YouTube.
GBS has recently started publishing its first text-article guides, written by producers with in-depth knowledge around some of the areas. These biweekly features will focus on tips around the street-food movement or sustainable living.
"CNN's Great Big Story is a fresh, inspiring, modern approach to storytelling that is inclusive, short-form content yet journalistically researched, and highlights the small and interesting things that make the world different," said Isabelle Baas, managing partner of digital, data and technology at Starcom. "It's a new content angle to a traditional news program, which in all countries often feels negative, and is a great step for CNN to diversify its offering by adding a modern, young media owner property."
Being owned by a legacy media brand juggernaut has its pros and cons. The benefits are clear: resources, infrastructure and existing brand recognition which can open commercial doors that are vital at the start of any new brand. The flip side is that when it comes to pitching programs, being so closely associated with such an established legacy media brand can create its own obstacles.
"One of the things we get asked all the time [by clients] is: but will the content be short-lived?', added Scaife. "CNN is synonymous with the idea of breaking news, which makes people think of stories that are very much of the moment and time-bound."
That's partly why GBS has always focused on evergreen content. Half of GBS's current campaigns are renewals and have resulted in campaigns such as this sponsored editorial series for Lego which focuses on empowering and inspiring young girls and convey the message that everyone can be the builders of tomorrow. The split between CNN-integrated deals and standalone ones is around 50:50, added Scaife. But there are a growing number of clients now coming directly to GBS rather than CNN, she said.
https://digiday.com/?p=350281
This week's Future of TV Briefing looks at how this year's upfront and recent announcements from AMC Networks and Paramount indicate the progression of programmatic in the TV and streaming ad market.
This week's Future of TV Briefing looks at how major streaming service owners' subscription business fared in the third quarter of 2023.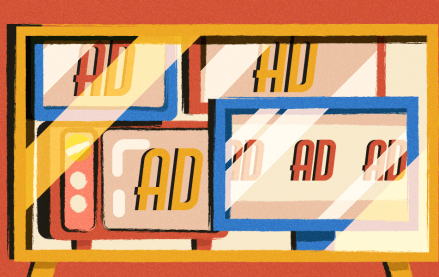 This week's Future of TV Briefing looks at what TV and streaming companies' latest quarterly earnings reports indicate about the state of the TV advertising market.