Global, home to radio stations like Capital, Heart and Classic FM, has tuned into the revenue opportunities of video, and it's paying off.
The video team has grown from six to 25 staffers, bringing on board former producers from the BBC and YouTube. In the past, each radio station's website would mostly feature music videos. Now, each month, across brands, Global's video team creates up to 600 original videos. Music features heavily: Recent videos on Capital FM, the company's most popular brand covering chart music, include former One Direction member Liam Payne's debut live solo performance at Capital FM's summer ball and the band Rudimental discussing an upcoming V Festival performance. Elsewhere, Classic FM features a youth classical ensemble playing the "Game of Thrones" soundtrack, while rock station Radio X features a 40-minute interview with former Oasis lead singer Liam Gallagher.
Videos are also edited for platforms. Videos from current-affairs talk station LBC have particularly taken off on Facebook in the last year. LBC's videos had 18.3 million video views on Facebook in May (which has since dropped to just over 7 million in July), according to Tubular Labs. The video team sifts through 160 hours of talk radio a week and turns less than 1 percent of it into two-minute videos of a presenter talking to a guest or caller. For example, presenter James O'Brien's monologue last October comparing British Home Secretary Amber Rudd's Tory conference speech to Adolf Hitler's autobiography "Mein Kampf" was viewed over 3.9 million times on LBC's Facebook page and got over 60,000 shares.
Growing reach on platforms only goes so far, though. "I wouldn't be building my commercial strategy around revenue delivered by other platforms," said Oliver Deane, Global's commercial digital director. "It's about defining what social plays in your business; large amounts of views on social platforms, while there's no direct significant monetization opportunity as there is on your own platform, [are] still growing the brand."
On-platform, these videos generate around 40 million monthly, 30-second non-skippable pre-roll impressions on Global's sites, via Ooyala's video player, said Deane.
Growing enough scale to deliver an advertiser millions of impressions per campaign is one part; the other is maintaining above industry averages in metrics. Eighty percent of Global's ad impressions are viewed to the end, said Deane, adding that most agencies on average are looking for a 70 percent minimum view-through rate.
Listeners are likelier in the radio medium to have the sound on, too, ultimately adding to the quality of the message during a time when plenty of campaigns are viewed in social feeds with the sound off.
"If someone is loading the Capital FM app, they are going to be listening to music, so [they will] have the sound on," said Deane. "That pre-roll delivers a sound-on experience, so we're seeing a big uptake in advertisers buying that inventory." (Capital FM's in-app pre-roll ads are skippable after five seconds.)
The other side of the coin is the video content brands pay for. In 2014, Global ran about 30 video campaigns that brands paid for; last year, this increased to 200. A campaign for Barclays educating millennials on online safety and fraud had 1 million views on Capital FM's site, according to Deane.
Image courtesy of Global.
https://digiday.com/?p=250107
This week's Future of TV Briefing looks at how this year's upfront and recent announcements from AMC Networks and Paramount indicate the progression of programmatic in the TV and streaming ad market.
This week's Future of TV Briefing looks at how major streaming service owners' subscription business fared in the third quarter of 2023.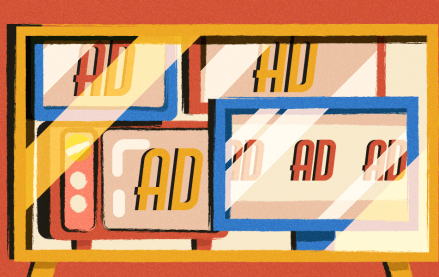 This week's Future of TV Briefing looks at what TV and streaming companies' latest quarterly earnings reports indicate about the state of the TV advertising market.