Niche French art site Fubiz eyes international expansion on the strength of its video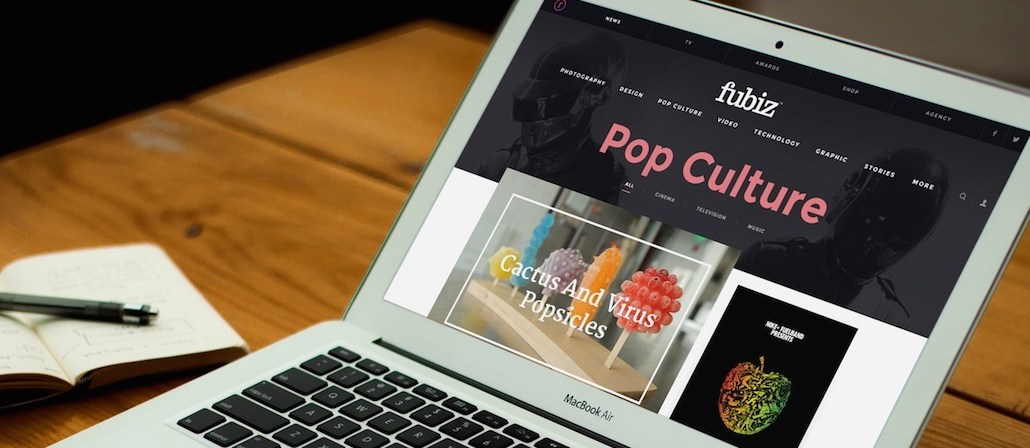 In the last year Fubiz has grown from niche French design blog to serious international contender on the back of its embrace of video.
The Fubiz team of 10 aggregate the latest news on art, design, photography and pop-culture, publishing 45 pieces a day to its site, in French and English, from the hundreds of submissions it get from around the world, whether it's someone pointing out interesting architecture or details of a new exhibition opening. Recent pieces include Star Wars version of famous album covers, a look inside the world's biggest Lego store, and pictures of a new David Bowie art exhibition.
It has competitors in both platforms like Instagram and other publishers like Nowness, where people go for a dose of daily inspiration. But its embrace of video has helped with international recognition: Currently 40 percent of its readers come from outside of France, where it started out as a design blog 11 years ago.
Video has been key to its growth: 10 months ago growth exploded on social media, in line with the launch of Fubiz TV an off-shoot site dedicated to video. According to founder Romain Colin, Fubiz broadcasts 300 original and aggregated videos each week, which generate more than 40 million video views. Although Tubular Labs data for Fubiz finds that each month has around 70 million monthly video views on Facebook, where it has 2.4 million followers.
"To be powerful in the media scene we need to be more focused on co-creation with brands," Colin said, adding that for the past year 20 percent of content is created by in-house staff for brands, drawing on Fubiz's connections with the artists and creators. "I've been sharing content for 10 years, now it's about how we reinvent the distribution of organic and brand content on platforms and cross-promoting on social media."
For instance, Fubiz will often make three types of branded content for each audience: Content posted by the brand will feature the product; content posted by the creator will be much more artistic; content posted by Fubiz is a balance between the two. For instance, this piece for Samsung's Serif TV interviews artists on their projects, such Lisa Gachet who started her own craft site, the TV makes an appearance in this version, but is scaled back in other versions not used by the brand.
To keep up its growth it now needs a local presence in other markets where branded content is more advanced than France, where brands still aren't sold on the value of branded content. It plans to open an office in New York before the year's out, according to Colin. A London office is next, in the following month.
"For a national audience on social media, we're stuck," said Colin. "Often our videos, which are all in English, do better in North America than in France. But it's understood everywhere because it's art."
Although display still makes up the of revenue, 60 percent Colin estimates, the rest branded content, with some coming in from talent scouting and events.
Now 55 percent of its traffic comes from mobile, where brands like Chanel, Porsche and Dior have run campaigns, often capped at one per user per day. In any week Fubiz runs between five and six mobile campaign which last around a month, by showing fewer ads it can keep the price high.
"They have a picky audience who are here to consume art and pop culture," said Quentin Le Pape, CEO and co-founder of Mobkoi, Fubiz's mobile ad agency. "They are especially reluctant to see poor advertising."
https://digiday.com/?p=211540