France's tussle with Netflix intensifies but won't hamper the platform's growth
September 20, 2018 • 3 min read
Public-service broadcaster France Télévisions has said it will stop selling shows to Netflix so it can keep exclusivity for its own homegrown equivalent, Salto, which announced in June a partnership with French leading commercial channels TF1 and M6.
"If we want to keep strong French fiction and European fiction, it is necessary that the actors who concur — the creators, the producers, the distributors — that we are in control of the distribution," said president of France Télévisions, Delphine Ernotte, on French radio station Europe 1 last weekend. "It is essential that the French actors keep the exclusivity of their production."
Yet it's unlikely this resistance will have much impact on Netflix's growth.
"Netflix's strategy seems to be focusing more on the production of original content, which will compete with that of local broadcasters," said Léa Cunat, analyst at Ampere Analysis. "France Télévisions' recent decision will probably have a limited impact."
During the first half of 2018, Netflix's French catalog held 4,075 titles, just 190 of which are French titles, according to research from measurement firm Ampere Analysis. Fewer French programs on the platform won't hamper its subscriber growth, currently at 3.5 million, as French audiences watch Netflix for global and U.S. hits.
Netflix's sole French original, "Marseille," had a mixed response, faring better internationally than in France, and it hasn't been picked up for a third series. The platform has reportedly three more in the works. It has acquired more shows from French broadcasters, like "Ten Percent" from France Télévisions, which has been well-received internationally, taking up a small slice of Netflix's $8 billion commissioning pie.
Fearing the growing dominance of the platforms, Ernotte's remarks are an indication of where the broadcaster wants to be, rather than what it currently can control, said François Godard, European media and telecoms analyst at Enders Analysis. France Télévisions will negotiate with producers on distribution, and producers will opt to sell to the best buyer for their project.
"Why should I have to choose? I just want a great partner," said Samuel Kissous, CEO of production company Pernel Media.
France has been a strong defender of cultural industries, with tax breaks and quotas to protect local players, contributing to Netflix's uptick in being a slower burn than the U.K. or the Nordics. In theory, not working with Netflix could allow French broadcasters — which back around 75 percent of the audiovisual creation in France — to maintain a strong foothold by having more market leverage. But in the French TV industry, where budgets and revenues have fallen flat, Netflix is welcomed by producers for bringing more money to the sector, analysts say. 
According to Kissous, the biggest change in relationships with broadcasters is that they are now much more eager to be involved in distributing shows after they have been broadcast and paying more upfront costs in order to be part of the project. Yet, as competition grows and production value increases, international finances need to be part of the plan because producers can't rely solely on local broadcasters to make it work, he said.
While there are attempts in the U.K. for rival broadcasters to team up and create alternatives platforms to Netflix, broadcasters aren't claiming they would stop selling shows. Partly because a broadcaster with distribution arms already relies on Netflix revenue more than they do in France, where Netflix's content acquisition hasn't picked up the pace.
"These players have never worked together," said François Godard, European media and telecoms analyst at Enders Analysis. "It's a French Hulu 10 years after Hulu. It will need a lot of investment. It's not their business to sell to consumers, it's their business to sell to advertisers." Pooling ad sales on a joint platform would make more sense than competing with Netflix, he said.
Subscribe to the Digiday Video Briefing: A weekly email with news, quotes and stats around the modernization of video, TV and entertainment.  
https://digiday.com/?p=303904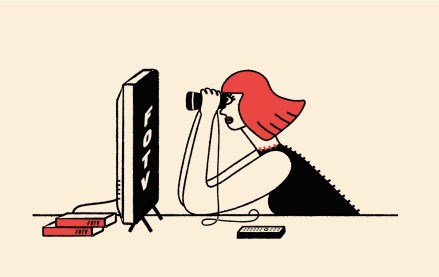 This week's Future of TV Briefing offers an updated list of the key terms that can cause confusion when talking about the TV, streaming and digital video industry.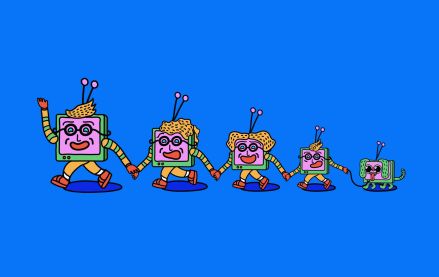 This week's Future of TV Briefing looks at what the Disney-Charter pay-TV distribution deal seems to indicate about the increasingly more-complementary-than-contentious relationship between traditional TV and streaming.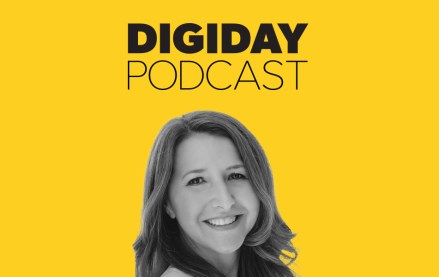 September 12, 2023 • 3 min read
Traditional TV now accounts for less than 50% of Georgia-Pacific's spending, but its share still exceeds streaming's.