'The Facebook of TV': Roku rankles media companies as platform pushes The Roku Channel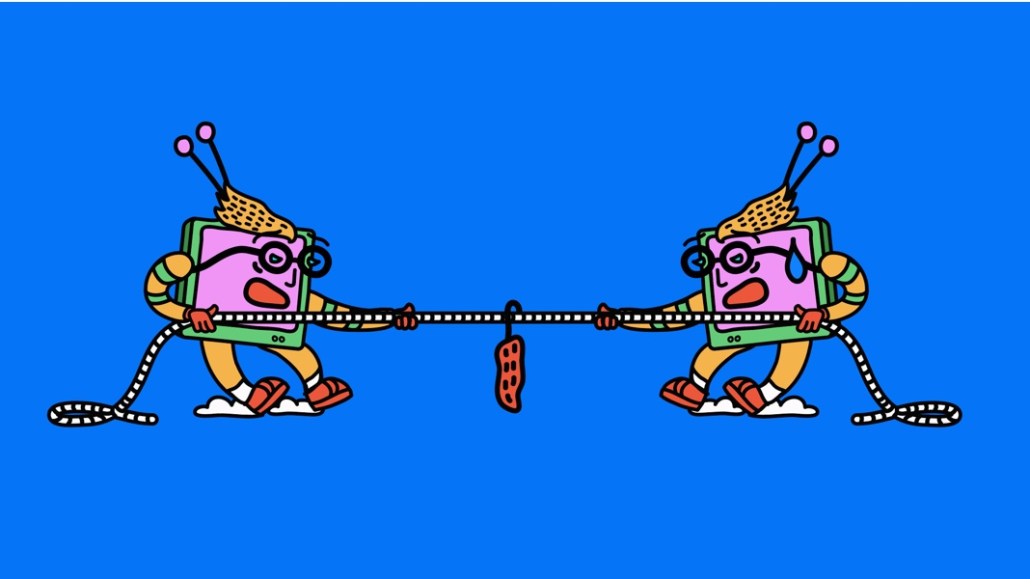 Ivy Liu
This article is part of the Digiday Video Briefing, which features must-reads, confessionals and key market stats. To receive the Digiday Video Briefing, please subscribe.
Roku's relationships with media companies are moving from the friend zone into frenemy territory. "It's definitely icy between publishers and the platform," said one media executive.
As advertising has become a bigger piece of Roku's business and its app, The Roku Channel, has become a bigger part of its sales pitch, media executives are growing concerned that Roku might be starting to prioritize its own interests at their expense. For example, Roku has asked some media companies to buy ads on its platform to promote the programming they distribute on The Roku Channel instead of promoting the media companies' apps on the Roku platform, according to media executives.
"Before it was all just neutral, but now Roku is trying to direct anyone on Roku to The Roku Channel and that's part of the icy relations," said a second media executive.
Roku may be pushing media companies to prop up The Roku Channel in order to help its own advertising business and, by extension, the revenue that media companies receive from the platform. Some advertisers have been turned off by the lack of transparency that Roku provides into where exactly their ads ran across its platform. By contrast, since Roku curates the programming on The Roku Channel, advertisers tend to be more comfortable buying The Roku Channel's inventory from Roku.
"Roku helps content providers reach a large and valuable audience, through both our channels business and The Roku Channel. Our goal with these providers is a fair value exchange. We think the results in terms of consumer engagement and content provider growth speak for themselves," said a Roku spokesperson in an emailed statement.
The growing tension between Roku and these media companies resembles the rocky relations that have frequently developed between content providers and the platform companies they rely on for distribution. As the audiences grow on various platforms, so does the power of their respective companies. Now a shift in the power balance is emerging in the still-developing connected TV market: Amazon has become more aggressive in the distribution deals it is striking with media companies on its connected TV platform, and within the past two months Roku has had distribution standoffs with AT&T and Fox.
As The Roku Channel becomes a bigger focus for Roku, media companies have begun to see the company less as the impartial host of a platform that can distribute their content and more as a potential rival for audience attention. "Roku is competition now because of the success of The Roku Channel," said a third media executive.
Media companies do benefit from the success of The Roku Channel. In exchange for media companies' providing programming for the channel, Roku gives them a share of the money it makes from selling ads against that programming. In other cases, Roku pays companies to license their programming for the channel. But multiple media executives said they receive significantly more viewers for their programming carried on their own Roku apps than their shows on The Roku Channel. These executives worry that as Roku directs more attention to The Roku Channel, it will divert attention from the media companies' own apps.
"They may be taking a viewer from me that would have watched a significant amount of my programming in my app to watch only a sliver of my programming [in The Roku Channel], and that person might say they'd rather just watch The Roku Channel and don't need to watch my app again," said the second media executive.
Furthermore, in asking media companies to buy ads to promote their programming on Roku, media executives see a potential scenario emerging in which the platform company becomes a pay-to-play outfit, reminiscent of another platform company that has been a sore spot for media companies. "Roku is becoming the Facebook of TV," said a fourth media executive.
https://digiday.com/?p=358775