Facebook is making a big marketing push for Portal — on TV
November 16, 2018 • 3 min read
•
•
Facebook is spending big to get the message out about its video chat device Portal.
Between Oct. 1 and Nov. 13, Facebook bought more than $48.6 million worth of TV advertising in the U.S., almost all of which has gone toward the video chat device Portal, according to data from OTT ad analytics company iSpot.tv. This makes Facebook a top-20 TV ad buyer in the U.S. during that time period, spending more than typical TV advertisers such as Paramount, Walmart and Samsung in that time period, according to iSpot.tv.
Portal, which has an entry-level price of $199, allows users to make and receive video calls as well as share photos and messages. Other features include access to Facebook Watch programming, YouTube and an integration with Amazon's Alexa.
A Facebook rep for Portal did not provide a comment before press time.
With Black Friday and the holiday season approaching, it makes sense that Facebook would spend a ton of marketing dollars to market and sell Portal devices. Facebook's spending is in line with other top device sellers in the market, including Apple, which has spent $52.7 million on iPhone TV ads alone, and Google, which has $50.5 million on its ads for the Pixel, per iSpot.tv estimates.
But Facebook rarely buys TV advertising at the level that it is currently doing. For instance, TV ads bought for Facebook Watch have only amounted to $5.5 million since the beginning of 2017, said iSpot.TV. (Based on iSpot.TV's data, Facebook did spend nearly $68 million over the summer, when the company was running its "Here Together" ad campaign apologizing for the role it has played in U.S. elections, fake news and user privacy-related data breaches.)
Facebook is no stranger to TV commercials. The company's history with national, linear TV advertising includes the awkward commercial comparing the platform to a chair, as well as the aforementioned apology ad that ran this summer.
It's clear that Facebook is making a big push with Portal to be in people's homes, but the Facebook association might be too much for the device to overcome. Trust in Facebook's ability to protect its users' privacy has collapsed, with only 22 percent of respondents in a recent Harris Poll for Fortune said they trust Facebook with their personal information. That doesn't bode well for a device that comes with a camera and microphone.
Meanwhile, Facebook becomes another major tech platform to use linear, national TV for a new product or message roll-out. This has been a common strategy for competitors such as Apple, which has bought an estimated $109.1 million worth of national TV ads since the beginning of October, and Google, which has bought roughly $120.9 million worth of TV ads in that time frame, according to iSpot.tv.
"As much as people would like to say that no one watches TV, even the most pessimistic numbers will tell you that three-quarters of all households still have some type of pay-TV subscription," said Alan Wolk, lead analyst at TVRev. "And if you're looking for people over a certain age, that reach is even higher. That's still something."
https://digiday.com/?p=312349
This week's Future of TV Briefing looks at the post-strike landscape for producers preparing to pitch projects to TV networks, streaming services and film studios.
This week's Future of TV Briefing looks at what an industry group's conditional certification of three measurement currency contenders signals about the TV ad business's measurement overhaul.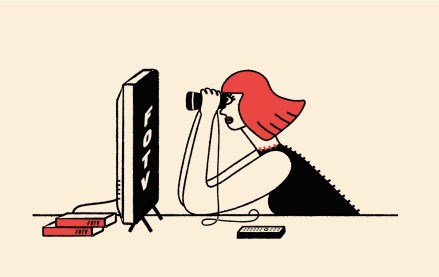 This week's Future of TV Briefing offers an updated list of the key terms that can cause confusion when talking about the TV, streaming and digital video industry.