Facebook looks to emerging markets for streaming rights to sports
October 11, 2017 • 3 min read
•
•
Facebook isn't ready to make a high-profile bid for major sports like basketball, football or soccer in established markets, but it's eyeing up rights in emerging markets.
One interesting example is Facebook's move trying to convince UEFA's media bosses to let it live stream Champions League games in countries where they aren't shown on TV. Both tournaments are not shown on TV in Africa or countries like India and Colombia. One big fly in the ointment: Facebook wants the rights for free under the idea that it would give the Champions League and Europa League tournaments tremendous reach outside of Europe. Needless to say, UEFA declined.
UEFA cannot be seen giving away rights for free when it has a premium product for which other broadcast partners pay substantial sums. UEFA now finds itself in the same precarious situation as publishers when it comes to assessing the platform dilemma of reach versus monetization.
"It is indeed good to be broadcast on Facebook in a market where the matches aren't shown on TV," said the source. "But on the other hand, it could damage negotiations in the future with other TV channels."
The UEFA pitch is curious since Facebook was willing to pony up $600 million to bring the Indian Premier League cricket matches to the more than 1 billion people who live in India and its surrounding countries.
It is unlikely UEFA's initial rejection will sap Facebook's appetite for the rights. With over 650 million people following an account for a sports team, player or news outlet on Facebook and 200 million of these fans on Instagram, Facebook knows it has strong bargaining power now that it is a primary destination for sports. Misha Sher, vp of sport and entertainment at MediaCom, believes it's only a matter of time before the biggest soccer games air live on Facebook. "Rights holders will need to consider the value that someone like Amazon or Facebook can bring to the table, and explore what types of models will work moving forward without undermining any existing broadcast agreements," Sher said.
Facebook has made no secret of soccer's importance to its aspirations as a broadcaster. It aired over 3,500 different live sports events in the first six months of the year alone. Despite the breadth of sports it shows, from American football to college lacrosse, Facebook insists it doesn't want to replace traditional broadcasters such as Sky and BT Sport as the home of live games. Instead, the social network has cited its deal with Fox Sports to live stream Champions League matches in the U.S. as an example of its intentions over the coming months. If Facebook were to be the sole broadcaster of the Champions League in the U.S. now, it would likely struggle to recoup the $60 million Turner Sports paid to secure the broadcast rights for 2018-2021.
Monetizing video is still a problem for Facebook, as seen by the number of soccer clubs and advertisers rethinking Facebook Live's value alongside the emergence of Facebook Watch. Monetizing video in emerging markets, however, could be easier; of Facebook's 5 million advertisers, 70 percent are outside of the U.S. Among the fastest-growing countries are India, Thailand, Brazil, Mexico and Argentina, none of which are set to broadcast Champions League matches on TV between 2018 and 2021.
But this path isn't without its problems, said Dror Ginzberg, the CEO of video creation platform Wochit. In many emerging markets, smartphone adoption is roughly 30 percent, according to Gsma, the trade body for the telecommunications industry. This is much lower than the global average of over 50 percent. In the short term, this may mean monetization could be slow to happen in these markets, especially as premium content such as the Champions League, regardless of location, is expensive, explained Ginzberg.
Ginzberg said Facebook has "deep pockets" to mitigate this, however, and is making a "bigger bet" on the demographics in emerging markets, where 25 percent of consumers are 14 years old or younger, compared to 16 percent in developed markets. "In a couple of years, these consumers will be the economic engine of emerging markets, which will greatly help with Facebook's monetization play in these regions."
https://digiday.com/?p=258019
This week's Future of TV Briefing looks at how this year's upfront and recent announcements from AMC Networks and Paramount indicate the progression of programmatic in the TV and streaming ad market.
This week's Future of TV Briefing looks at how major streaming service owners' subscription business fared in the third quarter of 2023.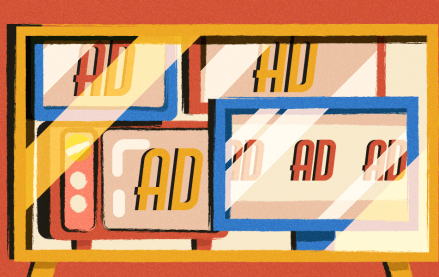 This week's Future of TV Briefing looks at what TV and streaming companies' latest quarterly earnings reports indicate about the state of the TV advertising market.