Facebook's effort to extend its ad business to the television screen is running into problems.
Two years after Facebook extended its Audience Network ad network to the connected-TV market, Facebook is shutting down the connected-TV side of its ad network and will stop selling ads inside publishers' OTT apps by January 2019, according to a company spokesperson. "We worked with a small set of publishers to test monetizing their connected-TV apps with ads from Audience Network and ultimately decided not to move forward with the concept," said the spokesperson in an emailed statement.
In the last month, publishers using Audience Network began to notice that Facebook had stopped filling their OTT apps' inventory, according to three media executives with knowledge of the matter. Facebook has largely been quiet about communicating the change to publishers, some of whom received no notice from Facebook about the OTT ad network's shutdown and have continued to see Audience Network filling their video inventory outside of their OTT apps.
Facebook's connected-TV advertising ambitions appear to have been thwarted by a few factors, including the formation of new walled gardens within the connected-TV environment. For example, Roku limits third-party ads within apps in their platform. In some ways, it's a protectionist measure, meant to protect its own growing OTT ad sales businesses. One of the execs said that Roku will not approve apps that include Facebook's code to sell ads through Audience Network. A Roku spokesperson declined to comment on any specific partners.
While Roku was one of the connected-TV platforms on which Facebook began testing its OTT ad network in November 2016, Roku's own advertising business has ballooned since then to the point that advertising has become Roku's biggest and fastest-growing business. "Roku has been going gangbusters with their advertising product for the last six to 12 months, and that's a major part of their revenue stream. They're going to defend that and keep that for themselves," said Forrester principal analyst Jim Nail.
In an effort to defend that business, execs say Roku enforced its advertising guidelines in a way that limited Facebook's ability to sell targeted ads in Roku apps. Roku's advertising guidelines state that video ads running on Roku apps may not collect devices' IP addresses without Roku's permission. Given connected TV's cookieless environment, IP addresses are one of the few identifiers that can be used to targeted ads across OTT apps.
Facebook's OTT ad network may have also been beset by an inability to attract the kind of advertisers that would be willing to pay a premium for publishers' OTT inventory. Facebook never broke out Audience Network's OTT inventory as a standalone option; two ad buyers contacted for this story said they were not even aware that there was OTT inventory available within Audience Network.
The advertisers for the OTT inventory were considered by publishers to be largely the performance marketers, which constitute Audience Network's core advertiser base but are not the kinds of advertisers willing to pay a premium for ads that people may be more likely to see but are unable to click on. "They weren't able to change the market on the front end to get enough buyers to buy into the full-episode player in the connected-TV environment to make that marketplace sustainable," said one media exec.
As a result of misaligned advertiser demand, publishers have been unwilling to allocate much of their OTT inventory to Facebook. They were concerned that they wouldn't make as much money through Facebook's ad network, which is broadly considered to fetch lower CPMs that otherwise available, as they would by selling their OTT inventory directly or through the increasing number of connected-TV platforms and programmatic marketplaces that can position it as TV-like inventory.
"Content owners have tons of other DSPs and SSPs they can partner with — SpotX, Telaria, Dataxu, Adobe — everyone out there that no doubt is going to give you much more control over your inventory than Facebook Audience Network," said Nail.
While Facebook is exiting the connected-TV ad market with its ad network, the company has not abandoned the market altogether. The company has its own Facebook Watch OTT app, which gives Facebook at least some OTT inventory around which it can pitch advertisers looking for TV-like inventory. Facebook has been trying to court this kind of advertiser by packaging up what it considers its most premium video content into a standalone bundle for advertisers called In-Stream Reserve. If Facebook is able to cultivate enough demand from brand advertisers for this inventory — which is a big if considering ad buyers' concerns about Facebook's In-Stream Reserve — it could use that as the foundation for another crack at the broader connected-TV ad market.
"Of course they're going to try. [Facebook CEO Mark] Zuckerberg's answer to every problem in the universe is more Facebook. So he's going to definitely come back at some point," said Nail.
Subscribe to the Digiday Video Briefing: A weekly email with news, quotes and stats around the modernization of video, TV and entertainment.  
https://digiday.com/?p=311972
This week's Future of TV Briefing looks at what an industry group's conditional certification of three measurement currency contenders signals about the TV ad business's measurement overhaul.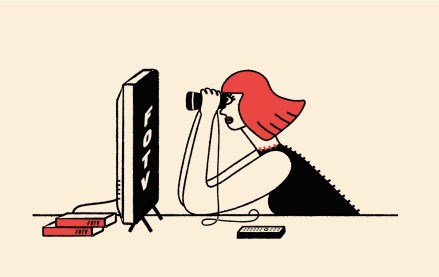 This week's Future of TV Briefing offers an updated list of the key terms that can cause confusion when talking about the TV, streaming and digital video industry.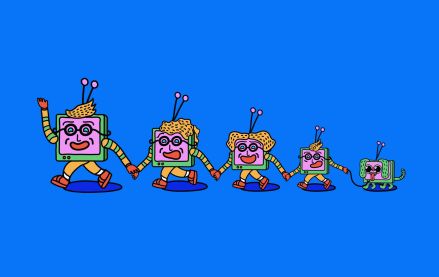 This week's Future of TV Briefing looks at what the Disney-Charter pay-TV distribution deal seems to indicate about the increasingly more-complementary-than-contentious relationship between traditional TV and streaming.