ESPN's core business is in TV, but the company continues to make bets that expand its scope beyond the biggest screen in the house.
On April 11, ESPN will debut a new original TV show called "We The Fans," which will document the lives of a group of Chicago Bears season ticket holders in Soldier Field's Section 250. The monthlong show will consist of eight half-hour episodes, with ESPN airing two installments back-to-back every Tuesday through May 4. But "We The Fans" isn't just a TV show, according to ESPN — it's a "multiplatform" series that will comprise original videos made for digital and social platforms, an after-show podcast for every episode and art- and graphics-heavy reported essays, among other pieces.
"We The Fans" is a massive undertaking for ESPN. Like all things in Hollywood, the idea for the project originated over lunch. Chad Millman, vp and editorial director for domestic digital content at ESPN, was dining with one of his deputies in LA prior to last year's ESPYs and landed on the idea: "A big, ambitious story that captures the world of sports but isn't entirely about sports but the way sports can connect people," Millman said.
This meant getting a lot of people from the ESPN machine involved. Shortly after the lunch, Millman fired off emails to about 40 department heads, including those responsible for TV programming, ESPN Films, "SportsCenter," ESPN's magazine and ESPN.com. As the project moved into development and production, ESPN has been holding twice-weekly meetings with nearly 30 people who serve as point people from different areas of the company. That doesn't include all the producers, editors, writers, designers, people from the programming team and the marketing team that are also involved.
"We all create great stuff, and everyone wants to support something that's great," said Millman. "But oftentimes, the digital side is coming in on the back end of a project that was developed on TV, or the TV side is coming in on the back end of a project that was developed on digital. We wanted to do something where everyone was buying in from the beginning."
The core of "We The Fans" is the eight TV episodes. But ESPN has a digital and social plan to treat the show as a multiplatform franchise. For instance, on Instagram, where ESPN is already popular, the company will create Instagram Stories for each episode of the show in order to profile specific fans in the section. The company will also create short-form videos for ESPN's sites, apps and social channels, which will often include footage that wasn't used for the TV episodes.
"We didn't want it to just be TV series and everything else picked from that," said Millman. "We wanted a digital experience specific to what works on digital, a social experience specific to what works well on social. That was why it was so important that everyone will be involved from the beginning."
"We The Fans" is part of a broader push to modernize ESPN's content strategy. Earlier this year, the network published a special report on the U.S. national anthem's role in sports culture, which included video, audio and reported essays. The project, which took four months to complete, featured contributions from nearly 30 people across ESPN.com, ESPNW and The Undefeated. ESPN has also been creating more original digital videos for "SportsCenter" as well as social offshoots such as a Snapchat Discover version of "College GameDay" that aired last fall.
"We're always thinking about what we can do, how we can develop content and how we can marshal resources for those projects," Millman said. "These are the things that users, viewers and readers expect from us so we want to deliver on that promise."
Image provided by ESPN
https://digiday.com/?p=230671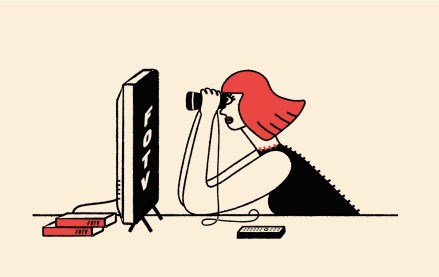 This week's Future of TV Briefing offers an updated list of the key terms that can cause confusion when talking about the TV, streaming and digital video industry.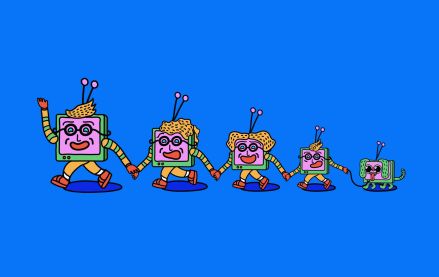 This week's Future of TV Briefing looks at what the Disney-Charter pay-TV distribution deal seems to indicate about the increasingly more-complementary-than-contentious relationship between traditional TV and streaming.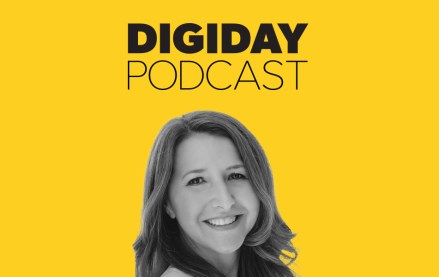 September 12, 2023 • 3 min read
Traditional TV now accounts for less than 50% of Georgia-Pacific's spending, but its share still exceeds streaming's.