Even for big entertainment companies, Facebook is too big to ignore
June 19, 2018 • 5 min read
•
•
Along with publishers, TV and entertainment companies are producing a ton of programming for Facebook Watch — but they're not treating the fledgling video-viewing section like TV.
Take "Five Points," a scripted drama about high school kids from Chicago's South Side from producer Kerry Washington and studio Indigenous Media. The show has a polished look like a drama you'd see on cable TV. But Indigenous Media is also programming additional "Five Points" content for Facebook including a show-centric fake Instagram account and a Facebook group for people to discuss the show and the social issues it raises, like LGBT identity, gun violence and drugs.
In this way, Watch shows are different from what you'd see on linear TV or Netflix.
"Facebook's an interesting hybrid," said Jake Avnet, chief operating officer of Indigenous Media. "They want to make strong shows with great people, but they also want to have a community aspect to them."
This year, Facebook has been telling production partners that it wants to buy original video series that have an interactive or community element. At a TV conference in Cannes, France, this spring, Matthew Henick, Facebook's head of content strategy and planning, said Facebook was looking for "social entertainment" for people to watch on their phones. This style of content, naturally, would most likely be unscripted, Henick added, though Facebook was open to scripted projects such as "Five Points" and "Skam Austin," the latter of which has its fictional characters posting content on social media accounts. (Later this year, Facebook Watch will also roll out a few traditional, scripted series starring big names such as Catherine Zeta-Jones and Elizabeth Olsen.)
Facebook is not the first company to test so-called transmedia programming. "The Lizzie Bennet Diaries" (a YouTube-based adaptation of "Pride and Prejudice") and AT&T and The Chernin Group's "@SummerBreak" have done this style of programming. The question is whether viewers care about interacting with content, having conversations or following fictional characters' social media pages. Watch producers say that's fine and that all viewers don't have to interact with the social elements of a Watch show.
"For Facebook to become just another premium buyer and nothing else, that'd be less cool than if they can lean in to the social and tech components that they have," said Hillary Power, svp of short form for Turner-owned studio Super Deluxe, which has released 14 shows on Watch. "That's exciting for us because it pushes the entertainment experience in a different direction. Sure, let's get users used to longer videos on Facebook, but don't forget the community aspects, either, and do more things like a live telenovela or a choose-your-own-adventure-style show."
Facebook is too big to ignore
Facebook is spending less on entertainment shows for Watch than big spenders such as Netflix, Apple and Hulu pay for shows. This year, Facebook has been willing to spend more — well into six figures per episode on some top projects — for longer programming. But it's hinted that it does not plan to fund Watch programming forever.
Still, as long as Facebook is paying for original programming, it will receive interest from entertainment companies of all types. Big media companies have more time and resources than digital publishers to let Facebook figure out a video monetization system that works. Their patience is not limitless, but even for media giants, Facebook is too big to ignore, even if it's struggling to convince users to go to Watch directly.
"Can Facebook honestly change the perception of maybe the majority of people who don't see it today as a place where you would go to watch longer-form content? Our goal is to be there for that ride, and see if we can understand our consumer better as we try these experiments," said Vikki Neil, gm of digital lifestyle studios for Discovery Inc.
"Go back in time when Netflix was not what it was today and was just breaking into originals," Avnet said. "The idea of doing an original show for Netflix was laughable — why would you want to? Who's gonna watch your show? Now, everybody in the business would love to work with a platform like that. You look at Facebook: It's the largest platform there is in terms of community, and there's a huge opportunity to make a show that connects with an enormous amount of people and creates an enormous amount of conversation."
Guaranteed revenue, more creative freedom
Facebook has other draws for big media companies. One TV studio exec with a Watch show praised the platform for its hands-off approach to the content.
"A lot of people in our world are happy and interested in participating in their space because they are light with notes," the exec said. "Production companies are getting a great deal of creative freedom, and often, people will take slightly less to deal with fewer executive notes. So that's definitely a factor in considering whether we'd do more shows with Facebook."
And while Facebook, just like Netflix and many TV networks, increasingly wants total ownership of the shows it funds, sometimes it's better to take the guaranteed money now rather than hope for more revenue down the road from licensing and syndication deals, this exec said. "If a seller is just looking to hit an annual bottom line, he's inclined to take the most money now."
TV networks, meanwhile, continue to see Watch as a marketing vehicle for their brands. MTV, for instance, has more than 46.3 million followers on Facebook, and creating content for that audience will remain important, said Kelly Day, president of Viacom Digital Studios.
"We hope that eventually there will be better monetization, but if you are a media company approaching Facebook with the angle of building a business on Facebook, that's challenging right now," Day said. "Facebook is a community experience, and we're very much focused on building engagement around our brands and shows."
Subscribe to our weekly Video Briefing email to get exclusive interviews, insight, research and analysis from the modernization of video and entertainment delivered straight to your inbox. 
https://digiday.com/?p=291913
This week's Future of TV Briefing looks at what an industry group's conditional certification of three measurement currency contenders signals about the TV ad business's measurement overhaul.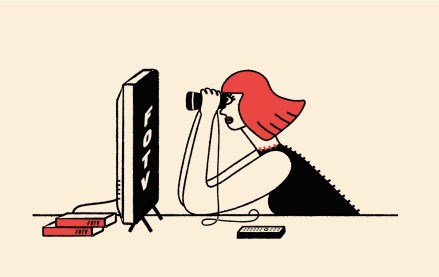 This week's Future of TV Briefing offers an updated list of the key terms that can cause confusion when talking about the TV, streaming and digital video industry.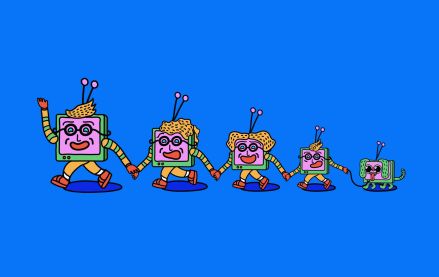 This week's Future of TV Briefing looks at what the Disney-Charter pay-TV distribution deal seems to indicate about the increasingly more-complementary-than-contentious relationship between traditional TV and streaming.