'This is a big boy's game now': DramaFever is a casualty of the big-money OTT war
October 19, 2018 • 9 min read
•
•
The 320 Studios space in Manhattan's Garment District was rocking the night of Oct. 10, 2013. About 150 people had gathered at the venue for a premiere screening of "Heirs," a new Korean soap opera. The show was a major milestone for DramaFever, a subscription video streaming service focused on Korean dramas, as it was the company's first "original series" thanks to a co-production deal with Korean studio Hwa & Dam Pictures.
This called for a party — and a party it was, with an open bar, prizes ranging from branded T-shirts to a Google Chromecast, and the crowd cheering loudly throughout the pilot episode. DramaFever was riding high; with consumer usage of streaming services on the rise, the company had raised $6 million in a Series B round just a year earlier to bring its total backing to $7.5 million at the time.
Five years later, those passionate fans of Korean dramas still exist, but DramaFever, which became the biggest provider of such programming with 13,000 episodes and operations across 12 countries, is no more. On Tuesday, Warner Bros., which acquired DramaFever in 2016, announced it was shutting down the service effective immediately. In a widely circulated press statement, the studio said it was shutting the service down due to "business reasons" and "in light of the rapidly changing marketplace for K-drama content, a staple of the service's programming." (Warner Bros. declined to provide additional comment for this story.)
Ultimately, DramaFever's service wasn't shut down because it did not have an audience or that it wasn't profitable — it did and it wasn't — but because the arms race in over-the-top streaming video is driving costs up and making it difficult for smaller, niche services to thrive. And when parent companies are focused on billions, they don't have time for those thinking millions. As one source close to DramaFever said, "This is a big boy's game now."
DramaFever had a passionate but small fanbase
DramaFever was not a flimsy media brand born out of gaming algorithms. In fact, DramaFever had many characteristics of a successful and sustainable media business. It had a loyal audience in a focused niche — and it had lots of people paying for content.
DramaFever's streaming service, which offered multiple ad-free subscription tiers starting at $4.99 per month, had more than 400,000 paying subscribers by the time it was shut down, according to multiple sources with direct knowledge of the company's business. This is still a sizable audience as far as niche video streaming services go — still a relatively new market for most players — but less than Crunchyroll, which last reported subscribers in February 2017, when it surpassed 1 million paying members.
DramaFever's fan base was small but consistent and passionate. According to U.S. comScore data, the service flirted between 300,000 and 400,000 unique desktop video viewers per month for the last three years.
When the news hit that the service was shutting down, many fans flocked to article comment sections and Reddit to voice their surprise and displeasure. At press time, Variety's article had more than 500 comments with reactions ranging from "DramaFever back on please" to "Why did u have to do this. I so enjoyed DramaFever. Bring it back."
But DramaFever was a small part of the overall business of Warner Bros. Digital Networks, the division under which DramaFever operated alongside streaming services such as DC Universe, Boomerang and Filmstruck, as well as digital media companies such as Ellen Digital Ventures and LeBron James' Uninterrupted. According to sources with knowledge of the company's business, DramaFever was on track to pull in around $25 million in revenue in 2018, with roughly two-thirds of the revenue coming from subscriptions versus advertising. It was not, however, ever able to turn a full-year profit.
When DramaFever was founded in 2009, the cost to license a Korean drama series would typically be about $80,000, sources said. Now, those costs have ballooned to anywhere from $1 million to multiple millions of dollars per title, sources said. When your revenue is in the mid-$20 million range, it's hard to justify spending a million dollars on just one title, and it's even worse when — as a niche service catering exclusively to lovers of Korean dramas — you essentially have no choice. This is why DramaFever was on track to lose money in the "single-digit millions" this year, a source said.
DramaFever was not helped by the entrance of Netflix and Amazon into the Korean drama market. The mainstream giants have more money to spend and can outbid the niche streaming service for content.
"The big picture here is that everyone thought that curated channels were going to matter in the age of Netflix, but it turns out that Netflix has such a massive advantage that it actually doesn't matter," said Robert Green, chief creative officer of Ripple Collective. "You are just another app in a world of too many apps."
Some sources argued that Netflix's interest in Korean dramas actually created more interest in that type of programming — which ultimately benefited DramaFever because it had a more comprehensive library than the big streaming giants.
"People would get a taste of K-dramas on Netflix, would love it, and then would come to DramaFever or Viki for more," said one former employee. "DramaFever had a licensing deal with Hulu, which was not cannibalistic, but helped us market to more users."
DramaFever's closure was not the result of a lack of market interest in Korean soap operas, sources added. In fact, some argued that Korean broadcasters have started to increase licensing prices because more mainstream platforms started showing interest in the genre. A consortium of three broadcasters, KBS, MBC and SBS, also joined forces to launch Kocowa, a streaming service to rival DramaFever and Viki. Viki, which has a base subscription tier for $35 per year, also offers a Kocowa-inclusive subscription tier priced at $100 per year.
"Korean broadcasters jacked up licensing prices and tried to exert their dominance," said one former DramaFever employee. "When things cost a million dollars or more, that's just not sustainable unless you have 5 million subscribers, 10 million subscribers or more."
A new owner with bigger priorities
Unfortunately for DramaFever, it's business was getting more expensive just as it was changing ownership. Warner Bros., which bought DramaFever in 2016, was now owned by AT&T — and AT&T has different ambitions in OTT.
News reports point to a recent quote from WarnerMedia CEO John Stankey, who, in the context of announcing a new HBO-branded streaming service that would pull in content from Warner Bros. and Turner, said that AT&T would be "consolidating resources from sub-scale [direct-to-consumer] efforts." For AT&T, a streaming service with 400,000 paying subscribers — regardless of how passionate they are — is just not enough in a world where it aims to compete with Netflix, Amazon and other tech giants, sources said.
"There is no real path for [DramaFever] to grow into something so massive that anybody higher up at AT&T could feel it," said a source familiar with DramaFever and Warner Bros. "In that big-company context, why even bother wasting time with it? Yes, it struck a chord with its core fan base and the numbers were good, but it's more exciting for someone who is operating a much smaller business than what AT&T is trying to do."
Recently, the company also made a decision to focus more on its bread and butter, Korean dramas, instead of exploring adjacent content and other areas for the business to expand to. This basically capped the audience for DramaFever. There wasn't an avenue for the service to grow in both audience and revenue, sources said.
"Content is not enough," said Peter Csathy, founder of media advisory firm Creatv Media. "In today's market, building a brand is critical, but new media companies also have to continue to innovate beyond their initial roots."
DramaFever is still around, but in a different form
DramaFever the consumer brand and streaming service is dead, but the company itself is still alive inside Warner Bros.
Over the past few years, DramaFever executives had started to shift the company to becoming more of a technology provider for other streaming services, using the same tech, infrastructure and model that helped DramaFever grow. DramaFever tech is currently powering services such as AMC Networks' Shudder, as well as Warner Bros.' DC Universe and Turner's Boomerang. This is through a unit called Warner Bros. Digital Labs, which exists inside Warner Bros. Digital Networks, and counts two-thirds of its staff as former DramaFever employees.
In its press statement, Warner Bros. said the Digital Labs unit "will continue operating, serving as the tech engine behind many WBDN's operations." (As part of DramaFever shutting down, the studio is also laying off 22 of DramaFever's 110 employees, according to Variety.)
"The core business lives on, even though the original OTT service is what most people associate with DramaFever," said the source familiar with DramaFever and Warner Bros.
But as OTT has gone mainstream and giant media companies consolidate to compete with giant tech companies, a new market reality has begun to set in: It's only going to get more expensive to operate and thrive.
In this context, profitability matters less if the business has a huge potential to grow — Netflix, after all, is tens of billions of dollars in debt as it tries to swallow the entertainment industry whole. And as evidenced by DramaFever's audience and numbers over the past few years, the service had maxed out its reach, sources said.
"The OTT space was the backwaters of the media business for the first few years of our existence, and now it's become the most critical thing in the entire industry," said a former DramaFever employee. "And OTT has become a shitty market: There are limits to what you can charge customers, but content costs are only going up and user acquisition costs are only going up. Engineers and designers and product people are more expensive. The only way for you to survive in this environment is scale. If you don't have scale, you just die. It's inevitable."
Subscribe to the Digiday Video Briefing: A weekly email with news, quotes and stats around the modernization of video, TV and entertainment.  
https://digiday.com/?p=308284
This week's Future of TV Briefing looks at the post-strike landscape for producers preparing to pitch projects to TV networks, streaming services and film studios.
This week's Future of TV Briefing looks at what an industry group's conditional certification of three measurement currency contenders signals about the TV ad business's measurement overhaul.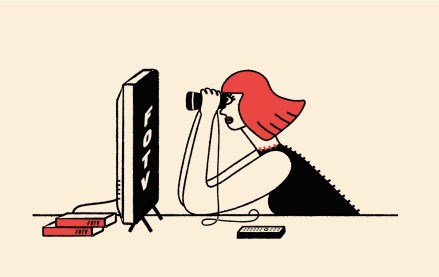 This week's Future of TV Briefing offers an updated list of the key terms that can cause confusion when talking about the TV, streaming and digital video industry.