Dotdash, nearing $100m in revenue, takes a scrappy approach to video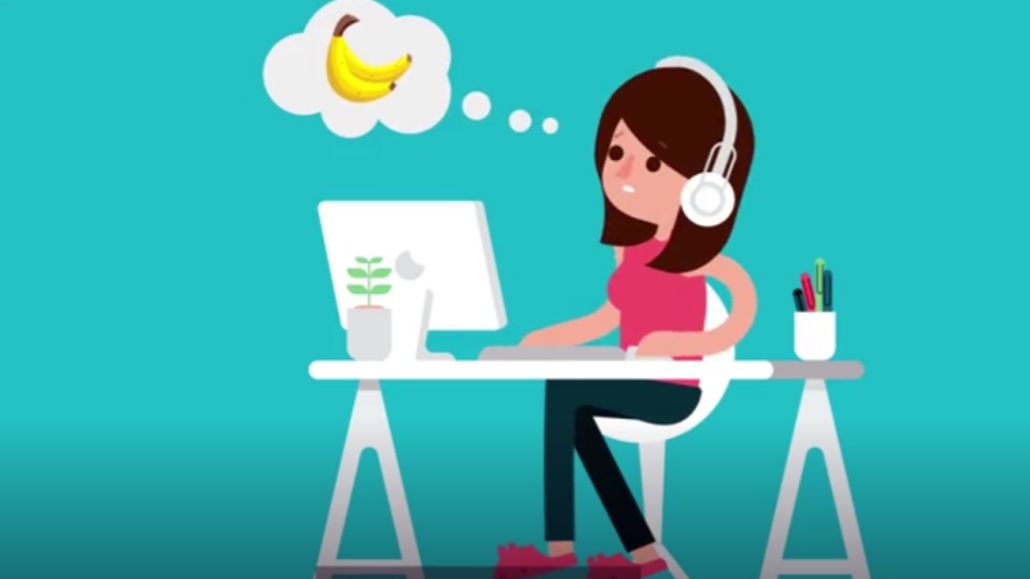 For many big publishers, for better or for worse, video has become core to their growth plans. But Dotdash, the service and lifestyle publisher that used to be About.com, is largely sticking to its text-based roots and skipping the often expensive pivot to video that others have taken.
Dotdash is on track to grow revenue 50 percent this year to more than $100 million, CEO Neil Vogel said. But video isn't central to its approach. It only runs video on 1 percent of its articles, and while other publishers are betting on long-form series that will be picked up by the Hulus and Netflixes of the world, Dotdash is taking a scrappy, lo-fi approach.
Dotdash has a 10-person video team, along with freelancers, that can crank out as many as 100 cooking videos in a day. Most are how-tos, running one to two minutes long that cost as little as $50 for fitness gifs, like this one, to $1,000 for one requiring an expert like a plumber. Sometimes even vp of video Heather Menicucci herself does the voice-overs.
"If your costs are under $500 per video and you can monetize it through the viewer, that's one thing," said Bernard Gershon, president of GershonMedia, which consults to publishers on video. "Otherwise, you have to find other places to distribute to."
The videos themselves hew to the formats typically found in how-to and service videos. The recipe videos are hands-in-pans style, like this one for a giant ice cream sandwich. Videos are only served inside their corresponding article, though, rather than being targeted widely to maximize views.
The conservative approach to distribution is a change from Dotdash's previous life as About.com, when it would make generic, autoplayed videos and drop them in the middle of a page where visitors would be forced to see them. After it unbundled About.com into five verticals including Verywell, The Spruce and The Balance, with an emphasis on fewer ads and a clean user experience, Dotdash revised its video approach accordingly, moving to click-to-play videos without pre-roll and using them to supplement its articles. A recipe article will embed a video of the dish being prepared, for example.
A few are monetized with product placement or outstream ads, but there are no plans to run pre-roll, and most aren't long enough to justify mid-roll ads. Dotdash can afford to eschew most video ads because it's profitable and has a corporate parent (IAC) that's patient.
"We did everything wrong before," Vogel said. "We made a decision based on revenue, and everybody hated it. We're a place where people come to get answers. The better we serve those people, the longer they'll stay."
Since Dotdash isn't concerned with maximizing video ad revenue, it pays closest attention to play rate and completion rate. The company said completion rates vary from 70 percent to 30 percent depending on the topic, and are substantially better than what they used to be when it was running autoplay, without giving specifics. To get completion rates up, the company looks at things like format and placement. People didn't like video on top of the screen, so they all run inside articles. "We're being much more thoughtful about where to put video in the article," said Menicucci.
Because it's not trying to maximize video ad revenue, Dotdash runs only a small number of videos off platform, on Facebook, which it treats as an awareness-builder. Most publishers make very little of their digital revenue from platforms anyway. The most lucrative platform overall has been YouTube, but even there, Dotdash doesn't see a business case, since YouTube optimizes for watch time and Dotdash's videos are designed for one-and-done viewing.
"It is a different ecosystem, and you do have to invest in it," Menicucci said. "So it's not as easy as taking our video and throwing it on YouTube."
Dotdash is, however, looking at Instagram as a potential outlet for video and is starting to think about Snap. It's also thinking about making personality-driven videos of the type that YouTube likes. But again, it's treating those as brand-building forums, not money-makers. "We want to build a suite of content around home stuff, and that's where that personality comes into play," Menicucci said.
Subscribe to the Digiday Video Briefing: A weekly email with news, quotes and stats around the modernization of video, TV and entertainment.  
https://digiday.com/?p=305097