'War of the giants': Disney+'s Ricky Strauss has a lot riding on him
June 12, 2019 • 5 min read
•
•
As president of content and marketing for The Walt Disney Company's upcoming streaming video service Disney+, Ricky Strauss has a lot riding on him.
The $7-a-month subscription service, which will launch on November 12, is widely considered a cornerstone of the company's future. The company has already said it will forego $150 million in licensing revenue in its current fiscal year in order to ensure the service has a robust library to entice subscribers, and its CEO Bob Iger has said streaming is the company's "highest priority."
But Strauss is used to pressure.
In his previous post as president of marketing for The Walt Disney Studios since 2012, Strauss was charged with delivering an audience of millions for movies, such as the latest Star Wars saga and the Marvel Cinematic Universe, that Disney spent hundreds of millions of dollars on and expected to reap billions in return.
However, the stakes are much higher for Strauss at Disney+. To make good on Disney's multibillion-dollar bet, Strauss will need to muster his 31 years of experience in entertainment and marketing, and his reputation for inspiring collaboration in an industry so often driven by ego.
A natural fit
People who have worked with Strauss or followed his career see someone uniquely suited to the role. Strauss admits the fit. "It felt like a natural extension of what I had been doing, not only at Disney but beyond that," he says.
Before Strauss joined Disney in January 2012, he served as president of Participant Media where he worked on films such as Oscar winners "The Help" and "An Inconvenient Truth." Prior to his tenure at Participant, Strauss had worked at Sony Pictures and Columbia Pictures, where he got his start in June 1988, two weeks after graduating cum laude from the University of Vermont.
"His experience at Disney in traditional marketing and his experience at Participant in content creation and talent acquisition sets him up perfectly," says Jim Berk, the former CEO of Participant Media during Strauss's tenure.
Strauss's background helps to explain why Disney made the unique move of tapping Strauss for a dual role as president of content and marketing. Typically a company would separate the position to have separate execs overseeing content and marketing. But Eunice Shin, partner at brand and marketing consultancy Prophet, sees Disney's decision to combine the roles as savvy.
"Disney is thinking about the customer and what content is marketable and focusing content decisions on that rather than having a completely separate content creative who's not necessarily responsible for selling the product," Shin says.
Strauss's experience will be crucial in helping Disney+ to stand out amid an ever-crowded streaming market. In addition to existing services like Netflix, Amazon Prime and Hulu, Apple, AT&T's WarnerMedia, Comcast's NBCUniversal plan to debut their own streaming services in the next year. "It's a war of the giants, and it's not a sure bet that Disney+ will break out," says Peter Csathy, founder of media advisory firm Creatv Media.
Disney+'s chances of attracting 60 to 90 million subscribers by 2024, as Disney CFO Christine McCarthy has forecast, will largely rely on the service's content and its ability to promote that content. "For a big service like this, content is going to be the main driver for subscriptions," says Josh Boaz, managing director and co-founder of digital agency Direct Agents.
Fortunately, Disney+ has an exec in Strauss with experience marketing some of the biggest content on the planet. Some may argue that it cannot be all that hard to market a sure-to-be blockbuster like "Black Panther." But that would be unfair. "If you look at the tides hitting the entertainment industry, nothing is easy," says Shin.
Strauss understands the challenge facing Disney+. Shortly after taking the job in June 2018, he met with Twitter executives to begin mapping out the service's marketing plan, says Jennifer Prince, Twitter's managing director of global media and entertainment. Since then, Disney+'s marketing team has sat down with Twitter more than a dozen times, conducting brand workshops, mapping out subscriber acquisition strategies and discussing how to incorporate the talent from Disney+'s original programming into its marketing.
A partnership mentality
The Disney+ team's work with Twitter is an example of what Prince describes as Strauss's "deep partnership mentality." Another example is the "all hands on deck" approach that The Walt Disney Company has taken to supporting Disney+. "We have the entire company, from a marketing and synergy standpoint as well as a content creation standpoint, getting behind it because we all know there's a lot of expectation for the product," says Strauss.
To be clear, Strauss is not the only one in charge of content and marketing at Disney+. He is working closely with Michael Paull, who is president of Disney Streaming Services and responsible for the service's product as well as customer acquisition and lifecycle marketing. And working directly under Strauss are svp of content Agnes Chu and evp of marketing and operations Joe Earley. "I've never felt that this is a solitary exercise," says Strauss.
A personal touch
Strauss is not known to be a solitary executive. He doesn't micromanage or get territorial about his work, says Berk. "He inspires loyalty," says Susan Taylor, president of OMD Entertainment, the media agency that Strauss hired in his previous position and continues to work with at Disney+. By the end of this year, it will have a presence on over-the-top streaming services too.
Strauss credits his parents for instilling in him an appreciation of others, which is reflected in the handwritten thank-you cards he likes to send. "If I see him at an event, he'll notice if my hair is different," says Prince.
That personal touch will serve Strauss well at Disney+ where he will need to inspire sustained support across The Walt Disney Company in order to take full advantage of the House of Mouse's unparalleled content-and-marketing machine. Odds are he'll be able to. "Ricky never made it about him," says Berk. "He just put his head down and did the work."
Subscribe to the Digiday Video Briefing: A weekly email with news, quotes and stats around the modernization of video, TV and entertainment.
https://digiday.com/?p=337346
This week's Future of TV Briefing looks at what an industry group's conditional certification of three measurement currency contenders signals about the TV ad business's measurement overhaul.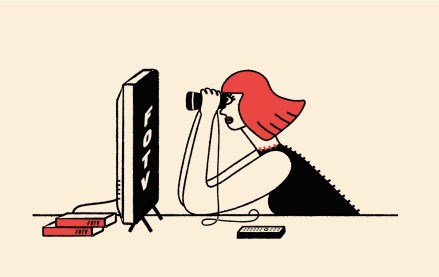 This week's Future of TV Briefing offers an updated list of the key terms that can cause confusion when talking about the TV, streaming and digital video industry.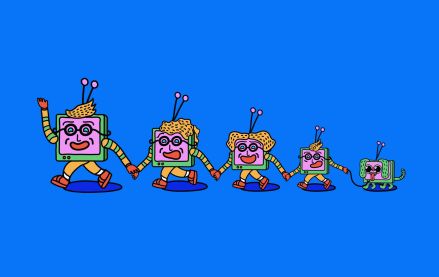 This week's Future of TV Briefing looks at what the Disney-Charter pay-TV distribution deal seems to indicate about the increasingly more-complementary-than-contentious relationship between traditional TV and streaming.