Disney invests in HQ Trivia's parent company amid direct-to-consumer push
October 4, 2018 • 3 min read
•
•
The Walt Disney Company has invested in mobile entertainment app HQ Trivia's parent company Intermedia Labs, according to a source with knowledge of the deal. An Intermedia Labs spokesperson declined to comment. A Disney spokesperson said that the company made the investment through its Disney Accelerator program. That program is a three-month startup incubator in which Disney mentors and invests a small amount of money in 50 emerging media and entertainment companies.
The investment is the latest example of the entertainment giant looking to evolve its business as traditional distribution outlets continue to lose ground to digital platforms and direct-to-consumer properties. Disney's stake in HQ Trivia could create more opportunities for Disney to market its businesses through the app and incorporate the app's branding into its other businesses, such as producing an HQ Trivia-branded show for ABC's broadcast network or ESPN's ESPN+ streaming service. And for HQ Trivia, Disney's backing could bolster the year-old app's ad sales efforts and expansion into new show formats as well as reassure any advertisers or other business partners wary of HQ Trivia CEO Colin Kroll's sordid history. (Disney investing in HQ Trivia's maker is not the same as Disney buying HQ Trivia, a distinction that could be connected to Disney's troubled acquisition of digital video network Maker Studios.)
The size of Disney's investment wasn't available. Intermedia Labs disclosed earlier this year that it was raising $15 million and was still looking for someone to invest $2.46 million to close the funding round, according to a regulatory filing published in March.
HQ Trivia may be a mobile app, but it has the markings of a traditional entertainment property. It's a game show that demands people tune in at a certain time or miss out entirely. In that vein, it's not much different than "Jeopardy" or "Wheel of Fortune" in their pre-DVR heydays. But the fact that HQ Trivia can get hundreds of thousands of people to tune into scheduled programming on an owned-and-operated property in 2018 makes it noteworthy among traditional entertainment companies. In August, 6.7 million adults in the U.S. used HQ Trivia, according to comScore. That figure is up from 2.5 million U.S. adults who used the app in December 2017, the first month that the measurement firm tracked its audience.
Disney is among the entertainment companies that have flocked to games like HQ to reach audiences that are less likely to tune into traditional TV but are tuning into what's more or less a new type of TV. Disney, NBC, Nickelodeon and Warner Bros. have sponsored HQ Trivia games this year; the Disney-themed game that aired last month got 785,000 players, according to the person with knowledge of Disney's investment. Fox and TBS have rolled out their own live trivia apps.
James McQuivey, vp and principal analyst at Forrester Research, said HQ Trivia can accomplish in mobile what few have: high-frequency, high-emotion, low-effort experiences worth repeating. The investment in HQ Trivia could also aid Disney's effort to distribute more of its content directly to audiences. Last year, Disney announced that it would remove its movies from Netflix to build up its own streaming video service. And this year, Disney-owned ESPN introduced ESPN+, a subscription streaming service that provides exclusive shows and game broadcasts. To attract subscribers, Disney needs to provide enough content that people would be willing to pay for. While HQ Trivia is a free, ad-supported app, it wouldn't be out of the question for Disney to turn the app's recent foray into sports-related trivia into an HQ Sports show for ESPN+, for example. At the very least, Disney could use HQ Trivia to promote its digital video services to an audience that's already using one.
HQ Trivia also could be added to the portfolio of properties that Disney sells to advertisers. Last month, Disney consolidated its ad sales into one organization that spans its TV networks, including ABC and ESPN, and its digital properties. Being part of Disney's ad sales arsenal could help HQ Trivia attract more sponsors, especially for its newer shows like HQ Words that will premiere this month as a made-for-mobile send-up of "Wheel of Fortune."
https://digiday.com/?p=305845
This week's Future of TV Briefing looks at how this year's upfront and recent announcements from AMC Networks and Paramount indicate the progression of programmatic in the TV and streaming ad market.
This week's Future of TV Briefing looks at how major streaming service owners' subscription business fared in the third quarter of 2023.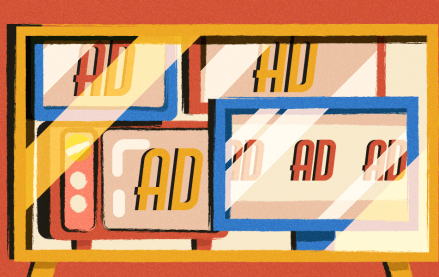 This week's Future of TV Briefing looks at what TV and streaming companies' latest quarterly earnings reports indicate about the state of the TV advertising market.