'Decent learning curve for them': Facebook will need to adapt its pitch to crack TV upfront market
February 28, 2019 • 5 min read
•
•
Facebook wants to crash this year's TV upfront ad-buying cycle, during which TV networks and advertisers negotiate year-long deals. But for Facebook to take a seat at the negotiating table, the social network will need to act and talk like TV, ad buyers said.
In angling to enter the TV upfront marketplace, Facebook will be pressed to adapt its traditional video ad sales pitch, according to six ad agency executives interviewed by Digiday. To date, the "vast majority" of clients' video ad spend on Facebook goes toward the standalone video ads appearing in people's news feeds, said one agency exec. Facebook has been trying to get advertisers to buy its in-stream video ad inventory, in which the company attaches pre-roll and mid-roll ads to videos from publishers and individual creators, as well as the original and licensed shows within Watch. But even when including in-stream video, the ad dollars going to Facebook's video inventory are coming out of clients' social budgets, said a second agency exec.
"I think Facebook has aspirations to work directly with more traditional TV and video buying teams, but I haven't seen that transition unfold fully," the second agency exec said.
Facebook is in the midst of trying to make that transition, but there is a "decent learning curve happening for them right now," said an agency exec that specializes in TV and premium digital video and is having upfront conversations with Facebook.
While ad buyers are interested in Facebook's upfront pitch and receptive to the programming that it is pitching for individual sponsorships, their willingness to sign upfront deals with Facebook "will come down to pricing," said a fourth agency exec.
Facebook has yet to provide ad buyers with rate cards that will effectively serve as the sticker price for its upfront deals.
Until those negotiations begin, ad buyers are still looking to the quarterly upfront video ad deals that Facebook offers, in which the company asks advertisers to commit to spending at least $200,000 in exchange for fixed CPMs around $25 for ads running across its in-stream video inventory, according to three agency execs.
However, Facebook will likely be forced to push down that pricing to be much lower during the upfront negotiations. "I think it needs to be much less than that if they are expecting [to be a] TV replacement. However, they do not have a lot to sell to start, so I am sure they won't dive," said another agency exec who is in upfront negotiations with Facebook.
In addition to pricing, ad buyers are waiting to hear how Facebook plans to deal with instances when it may be unable to deliver on what advertisers paid for. While the company is offering Nielsen-backed guarantees that upfront advertisers' ads will reach viewers in their target age-and-gender demos, ad buyers are unsure whether Facebook will have enough programming and viewership to make good on those guarantees.
When TV networks fall short of the guarantees they make to advertisers, they offer so-called "make-goods" in which they offer advertisers additional inventory to make up for the scale that they were initially unable to provide. Facebook has yet to discuss with ad buyers whether it will offer make-goods for upfront deals and what those make-goods would encompass, according to three agency execs.
If Facebook tries to make up for in-stream inventory shortcomings by offering its in-feed inventory, "they're going to learn that's something we're not super excited about or won't see as a one-to-one make-good," said the fourth agency exec.
Since last year, Facebook has discussed with agency ad buyers an option to buy ads against individual shows within Facebook Watch, the company's video hub. Those discussions ramped up in recent weeks through private meetings Facebook held with agencies ahead of an event that Facebook hosted in New York City on Feb. 26. There, Facebook officially announced the show sponsorships option as part of the company's push for TV-like, year-long upfront deals with advertisers.
Unlike YouTube, whose upfront pitch has been largely oriented around collections of individual channels, Facebook is taking the traditional route to crack into this year's TV upfront cycle with a show-centric pitch.
"The guiding principle is to meet the video advertising marketplaces where it was," said Erik Geisler, director of North America agency sales at Facebook, during the company's Feb. 26 event.
Nonetheless, Facebook is a new entrant to the TV upfront market and will likely need to adapt its sales strategy to prove itself on a like-for-like basis against traditional ad sellers. Over the past three to six months, Facebook has "been angling toward this and how best to merchandise and package things in a way that is more digestible for those more familiar with the TV marketplace," said the fourth agency exec.
Facebook has been trying to stir advertisers' interest in sponsoring individual shows through a 13-page program guide for Facebook Watch that it has provided to agencies in recent weeks. An agency ad buyer shared a copy of the program guide with Digiday. The printed booklet highlights 25 individual shows that are part of Watch, including "Facebook Originals" such as Jada Pinkett Smith's "Red Table Talk" and "9 Months with Courteney Cox," as well as licensed TV shows such as "Buffy the Vampire Slayer" and "Firefly." The guide features short one- to two-sentence descriptions for each show and URLs for their respective show pages, though some shows, like "Limetown" starring Jessica Biel and Stanley Tucci, lack the URLs because they have yet to premiere.
"That was the first time that I've seen a program guide from them," said an exec at another agency who received the booklet.
Facebook has become so focused on becoming a part of this year's TV upfront cycle that some agency execs got the impression that Facebook planned to host an upfront event of its own in New York City — around the same time as TV networks' upfront presentations in May. However, a Facebook spokesperson said the company will not be holding such an event and will instead conduct an agency roadshow to brief agencies on its upfront pitch.
Sahil Patel contributed reporting.
https://digiday.com/?p=324055
This week's Future of TV Briefing looks at how major streaming service owners' subscription business fared in the third quarter of 2023.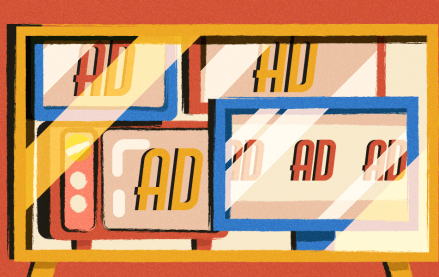 This week's Future of TV Briefing looks at what TV and streaming companies' latest quarterly earnings reports indicate about the state of the TV advertising market.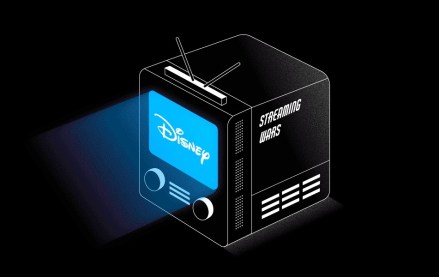 This week's Future of TV Briefing looks at how Disney's data clean room business has progressed since rolling out two years ago.