A day in the life of the Guardian's virtual reality chief editor
November 18, 2016 • 6 min read
•
•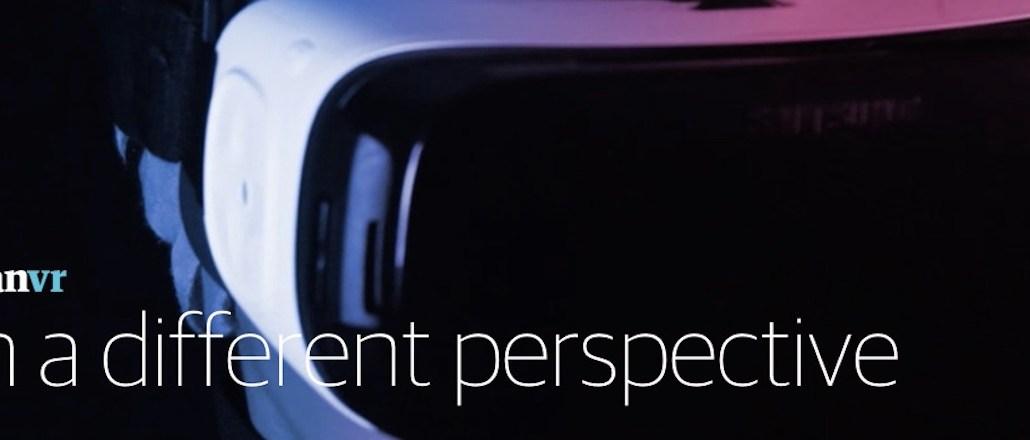 The Guardian's newly established virtual reality team has been in the sewer. Literally.
The team has just launched its second VR project, called "Underworld," in which viewers are invited to explore the subterranean labyrinth of London's Victorian sewers — without actually having to get down in the muck. "Underworld," which launched on Nov. 10, is available on Google's latest VR headset and controller Daydream View. It's just the first of six VR films to be launched in the next 18 months.
VR executive editor Francesca Panetta was the editorial brain behind the publisher's first VR project "6×9: A Virtual Experience of Solitary Confinement" in April. She now leads the five-person VR team, alongside Guardian director of commercial strategy officer Adam Foley, who oversees the commercial potential for its VR projects.
Projects like these take months to fine-tune. Here's a typical day in Panetta's life, written in the final days of "Underworld's" production. Excerpts lightly edited for clarity.
7:00 am: I'm awake. I set my alarm but never make it. I'm a real morning person. Thirty minutes of yoga and on my bike to work.
8:30 am: Breakfast meeting: Adam Foley and I meet with a media agency. We're presenting the ideas we want to make that might have sponsorship potential. Media agencies are most worried about VR being used for the sake of it. We show them "6×9," which is about solitary confinement in the U.S. It's the first piece we made and certainly not a gimmick. It's also pretty grizzly, showing the psychological impacts of sensory deprivation. Not all our ideas are so hard, but they all have narratives. That is where some VR pieces fall down — by being an experience you tire of after 30 seconds.

9:45 am: Time for the stand-up meeting with the team. We've two weeks left on production for "Underworld." It's a virtual exploration of London's subterranean sewers to coincide with Google's launch of Daydream View. We rattle through what everyone has to do.
Our technologist Andrew has done some user testing with the latest build. People who've tested the experience are getting lost in the maze of subterranean sewers. We might know our way around this section of sewers now — we've been making this piece for three months now — but people are getting stuck near the floodgates. We discuss whether we should let people free roam or have them on rails. We also consider blocking off paths. It's a fine line between giving people freedom and frustration.
Andrew and designer Daan Louter show the latest prototype of the interactive which will promote "Underworld" on our website. I emphasize how I don't want this to scroll down. You want to feel you are moving forward through the tunnel rather than down a web page. We discuss content and pictures. We'll concentrate on the history for the interactive rather than urban exploration.
We discuss the voice over. It's narrated by Bradley Garret an urban explorer, but we cut in eight other voices — novelist Will Self and historian Richard Barnett among them. We talk through whether that approach works and how to introduce the other voices.
10:00 am: ["This American Life" host] Ira Glass has been invited to the Guardian's morning conference meeting. The room is packed. He talks about the rigorous process they have for selecting stories. Afterwards, we chat to Ira about our VR ideas and whether it's possible to transfer radio ideas and recordings into VR.
10.30: Meeting with the designers. Chris Clark, the deputy creative director, and Daan are working on a landing page. We discuss how much we need to spell out what virtual reality is and how to counter the cold techy feeling of the headsets. Chris suggests we concentrate on reactions from those using the headsets to make it feel more human.
12:00 pm: Meeting with Claire Armitstead, literary editor of the Guardian. Could VR work with fiction? We discuss ideas.
12:30 pm: Our assistant producer Anetta and director Nicole run through the launch plan. We have a news story, interactive, podcast, two feature stories to go with the launch of Underworld. We go through what still needs to be done for them and when they will launch.
1:30 pm: Ed Pilkington, our chief reporter in the States, calls. "6×9" was at the White House last week for South by South Lawn, an interactive day of installations showing how technology work with civic engagement and help tackle our toughest challenges. "6×9" showed the psychological effects of solitary confinement by placing you in an isolation cell. Ed says "6×9" went down well. I'm delighted to hear that Valerie Jarrett — a senior adviser to Obama — watched it and found it powerful. Doing such a gritty subject felt a risk, but it's really having impact.

2:00 pm: The team and I head to [medical research charity] Wellcome Trust to see their "States of Mind" exhibition. It looks at consciousness and looks at the history of how reality has been viewed. I regularly go to see other creative projects and exhibitions to inspire me and make sure I'm keeping in touch with how other people are using technology to tell stories.
3:00 pm: 360 review. We have been doing some experimenting with the new 360 camera. Our photographer David Levene went out to Granary Square near our offices to shoot. We review the stitched footage. We can see the tripod shadow and can see street-lamp flare — though strangely just through one eye. Apart from that we're happy with the test.
3:15 pm: Meeting with our digital editors. They are in charge of the homepage of the website. We discuss the launch plan. Stephen Moss is writing a piece about the flushers [people who clean the sewers], we have a podcast with Bradley Garrett about urban exploration, we have a gallery and then there is our interactive. We discuss whether all should launch on the same day.
3:30 pm: Write notes for IAB presentation. I do a fair amount of public speaking about VR. Need to update presentation to include "Underworld."
4:00 pm: Nicole and I show "Underworld" to our editor-in-chief Katharine Viner. She likes it, and we discuss what makes a good VR piece and the techniques for making it in VR — first person narratives, interactivity, point of view, etc. We discuss our list of future pieces and their treatment.
5:00 pm: Updated the build, what we call latest version. We download it and all watch. The next hour is writing up edits for The Mill, a VFX and creative content studio we work with. Some of the audio still overlaps, the navigation is better, but now with no choice of where to go, it feels boring. We discuss which paths to open up.
7:00 pm: Philosophy class. I'm doing evening classes at the moment. I thought it was a break from my busy day job, but I've only recently realized that it's all about how we know what is reality. We've reached Wittgenstein.

9:30 pm: Home and mop up emails. The West Coast team are awake and a few emails to respond to. Dinner and bed.
https://digiday.com/?p=210207
This week's Future of TV Briefing looks at how the streaming ad market's programmatic guaranteed vs. private marketplace debate is reaching a compromise.
This week's Future of TV Briefing looks at how this year's upfront and recent announcements from AMC Networks and Paramount indicate the progression of programmatic in the TV and streaming ad market.
This week's Future of TV Briefing looks at how major streaming service owners' subscription business fared in the third quarter of 2023.