The Daily Mail, like many publishers reliant on display ads, has been shifting quickly to video. The news and entertainment publisher has managed to double its video views on its site over the past year, mostly this is through adding related, licensed video content into articles.
For instance, this article about a great white shark heading for a surfer in Australia has the video embedded at the top, followed by text and eight images. Publishers have different approaches to working out video. For the Mail, it's scale. It pumps out dozens of videos a day on its main site and drives revenue mainly through pre-roll ads from brands like Nissan and Virgin Atlantic.
"We are written and image content at our core, but we're aware users consume news and entertainment through video," said head of video, Matthew Breen. "Now every article has some form of video within it."
Outside Daily Mail Online, Tubular Labs calculates it has had 1.5 billion video views in January, mostly from Facebook, making it the fifth-biggest channel by views globally. "We want to make sure we can reach new video consumers and grow our footprint," said Breen.
By comparison, there's a little original video content. It produced 69 Facebook Live videos in January, according to Newswhip data, as well as some original videos on YouTube. Instead, it entices advertisers to co-create branded content by showing it can reach billions of monthly views. Whether branded video can reach these views counts is another matter.
Early signs have been favorable. In December, it ran a video campaign with M&S, producing five videos about cooking Christmas food, like this one on three recipes using mince pies, each about a minute long, which it ran in a new branded content video auto-playing player on the homepage. "We wanted to focus on our heartland, which is the right hand rail, where users engage most," said Breen.
It took just three days for each video to reach 1 million views on desktop, according to the publisher, which is charging £90,000 ($112,000) for 1 million views. It's a steep price tag, but it's counting views at 10 seconds (which Facebook has started offering as a metric for publishers too). Five brands are close to signing campaigns that will run in the next two months.
"From feedback from clients, we heard they wanted to deliver a creative message in more than three seconds [the length it takes for Facebook to count a view]," said Breen.
"It's a hybridizing video with display, retrograding video into a MPU," said Philip Byrne, branded video consultant at The Native Network. "People aren't necessarily clicking on it, but does that really matter when you have this scale?" Ultimately, for many advertisers, it's still a numbers game. Equally, the Mail has designed its site in a way that keeps readers clicking on more content. According to SimilarWeb, the average time per visit is nearly four minutes, more than news publishers The Guardian, The Sun and The Independent, by SimilarWeb data.
For The Daily Mail, the core team working on sponsored content is six commissioning editors, led by Anne Shooter, commercial editor, who set up the team two and a half years ago. Depending on the project, the editors pull on resource from the rest of the organization, making for a nimble team. It was unwilling to give out exact video or sales-team sizes.
But David Counsell, digital trading director at The 7 Stars, said The Daily Mail has recruited well to drive its video views and monetization. "It will continue to see that grow with the larger CPMs available here from advertisers," he added.
"If it's a choice between sitting through a lengthy pre-roll you have already seen on TV versus native player on homepage, then they are going in the right direction," said Byrne. "At least, it's serving value to readers quickly."
Image: courtesy of The Daily Mail via Facebook.
https://digiday.com/?p=223613
This week's Future of TV Briefing looks at what an industry group's conditional certification of three measurement currency contenders signals about the TV ad business's measurement overhaul.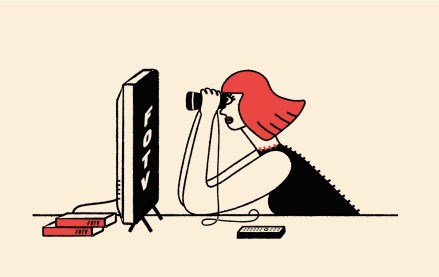 This week's Future of TV Briefing offers an updated list of the key terms that can cause confusion when talking about the TV, streaming and digital video industry.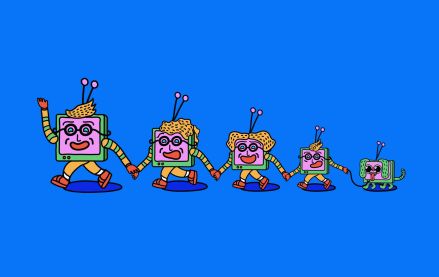 This week's Future of TV Briefing looks at what the Disney-Charter pay-TV distribution deal seems to indicate about the increasingly more-complementary-than-contentious relationship between traditional TV and streaming.