'Consistent and reliable': Pluto TV is a bright spot for video programmers
September 20, 2018 • 7 min read
•
•
Unlike its namesake planet, video streaming startup Pluto TV hasn't been relegated to the shadows — certainly not by over-the-top news and video programmers who say the company is delivering incremental but growing revenue for them.
Pluto TV is a free, ad-supported streaming service that recreates the classic TV channel guide. Instead of users going into the app and selecting individual movies, TV shows or web videos to watch on demand, Pluto TV offers more than 100 channels that air in a linear fashion 24 hours per day. The service offers a mix of its own, Pluto TV-branded channels, which package movies, TV shows and web videos from content providers such as Warner Bros. and Lionsgate, as well as publisher-branded channels from programmers such as Cheddar, The Onion, DramaFever, Newsy and The Young Turks Network.
Three publishers with 24-hour streaming channels on Pluto TV said they are on track this year to collect "mid six figures" in revenue from the platform, which shares ad revenue with its video programming providers. A fourth publisher, which supplies Pluto TV with videos that the platform programs into its own branded channels such as Pluto TV Drama and Pluto TV Comedy, said it will collect between $50,000 and $100,000 from Pluto TV this year. Other media sources said their annual earnings from Pluto TV range between six and seven figures. (Pluto TV declined to comment on its payments.)
Publishers interviewed for this story said Pluto TV has become a "consistent and reliable" source of incremental ad dollars. In most cases, Pluto TV programmers are not creating exclusive videos or shows for the platform, but are instead able to license or syndicate existing content and collect some extra money without having to put in too much work. In an environment where there are only a few platforms that can reliably deliver revenue, this is a plus — especially as these publishers look to establish strong footprints on connected TV screens. (And for small and mid-tier publishers, this consistency becomes even more important.)
"We love it. Millions of views a month [and] growing revenue," said Jon Steinberg, CEO of Cheddar. "They are a much better partner for news video in terms of discovery, revenue and a high-quality environment than Facebook."
A growing source of ad revenue for publishers
Pluto TV declined to comment on revenue and growth, but sources familiar with the company said total revenue is up over 100 percent year over year. Meanwhile, one publisher said that their Pluto TV paychecks are up between 25 and 44 percent per month year over year.
Pluto TV also requires little to no resources from publishers. For instance, the company has a team of 10 curators, which is responsible for programming movies, TV shows and other videos into all of the channels on the service. It's this team that decides how the content is stitched together into different themed programming blocks airing at various different times of day.
"What Pluto provides for us is access to a lean-back viewing experience on connected TVs — that's free," said Steven Oh, chief business officer of The Young Turks Network. "There is a lot of convergence in TV and digital media right now, and while it's important for us to be on the paid skinny bundles, it's also important to get distribution on these free ad-supported digital offerings."
A majority of Pluto TV's deals with content providers are on an ad-revenue sharing basis, though occasionally the company will go out and cut checks to license programming, said Jeff Shultz, Pluto TV's chief business officer. "It's a simple way to align incentives: where as we grow, our partners grow," said Shultz.
Some publishers with channels have the ability to sell ads exclusively into their channels. One such publisher said its CPMs on Pluto TV are between $10 and $14, which is less than its own streaming apps, which can get CPMs of $16 and higher.
"YouTube is the major platform partner that drives programmatic revenue for us, but we do have a middle tier which includes Pluto TV, Hulu and others," said Oh, contextualizing where Pluto TV sits as a revenue supplier today.
There are growing competitive threats
Pluto TV has around 10 million monthly active users, according to sources familiar with the company. But even though Pluto TV is available across Roku, Amazon Fire TV and other top connected TV platforms, the company faces potential threats in the TV platform distributors themselves.
Roku currently offers a free, ad-supported channel filled with licensed movies, TV shows and live news from programmers such as Cheddar, Newsy and ABC News. It's a slightly different product in that most of the programming is available on demand, but the streaming channel's expansion into live news suggests Roku is open to offering more linear programming. Roku is also making this channel available on other platforms including the web and some Samsung smart TVs.
In a bid to compete with Roku, which currently has the highest market share of connected TV devices in the U.S., Amazon is reportedly developing a similar free, ad-supported streaming channel.
These channels — from tech companies that have a wider footprint in the over-the-top ecosystem, and both of which Pluto TV also needs for distribution inside Roku and Amazon Fire TV boxes and dongles — have the capacity to pull audiences away from Pluto TV.
Shultz said Pluto TV's not too concerned. "As more people embrace connected TV devices and OTT video, that means we are absolutely going to have more competition that's free and ad-supported," he said. "What we feel pretty strongly about is our market position and how unique it is: we are a free virtual MVPD. Like Sling TV, YouTube TV, but free. We also create and curate channels that are brands that we own."
"And we don't think it's a zero-sum game today, where everyone is fighting for a fixed number of dollars," he continued. "As more audiences and revenue flows into this space, that broad trend combined with our unique position makes us feel comfortable about our future."
New distribution deals and a new direct sales team
Amid increased competition, the next move for Pluto TV is to grow distribution — specifically by integrating inside smart TV sets. Earlier this year, Pluto TV announced distribution partnerships with Samsung and Vizio, both of which are offering the service directly to users. On Vizio, Pluto TV is programming the WatchFree service, which users can access directly from the remote. With Samsung, Pluto TV is supplying programming to Samsung's TV Plus app. (Samsung is also an investor in Pluto TV, which has raised $51 million to date from investors that include Sky and the United Talent Agency.)
"Currently, whether it's the web, iOS, Android, Roku, we're one of thousands of apps," said, Rich Calacci, CRO of Pluto TV, of the TV distribution deals. "The reason why the built-in strategy is important is that if we're already part of the TV experience the minute it's hung on the wall and plugged into the electricity; that's going to give us a substantial advantage."
Earlier this year, the company also hired Calacci, a former Turner and Bleacher Report executive, as its first CRO. Calacci is building a direct sales team for Pluto TV, which previously had only made money through programmatically sold ads. The company's sales organization has 12 people, with plans to double that size within a year, Calacci said.
Calacci said Pluto TV closed its first upfront deals earlier this summer and has also landed deals for 2019, though he declined to name specific clients.
"Because we are an aggregated platform, we're not just serving one audience; we're serving lots of different audiences," Calacci said. "That's the real business opportunity."
Subscribe to the Digiday Video Briefing: A weekly email with news, quotes and stats around the modernization of video, TV and entertainment.  
https://digiday.com/?p=303945
This week's Future of TV Briefing looks at what an industry group's conditional certification of three measurement currency contenders signals about the TV ad business's measurement overhaul.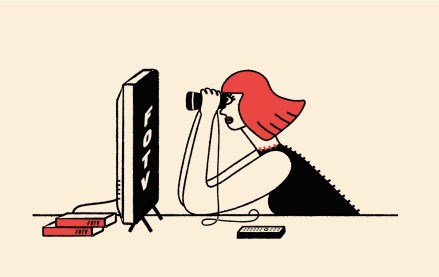 This week's Future of TV Briefing offers an updated list of the key terms that can cause confusion when talking about the TV, streaming and digital video industry.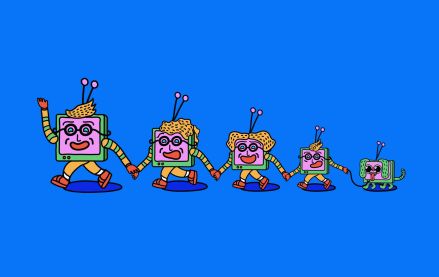 This week's Future of TV Briefing looks at what the Disney-Charter pay-TV distribution deal seems to indicate about the increasingly more-complementary-than-contentious relationship between traditional TV and streaming.