CBS News' streaming video network, CBSN, is going local
December 18, 2018 • 3 min read
•
•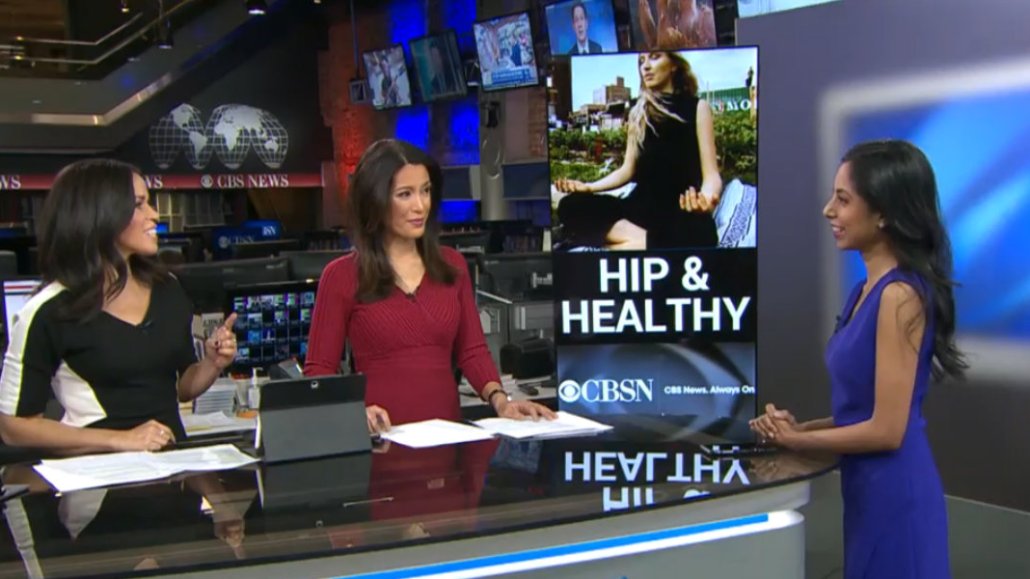 CBS News plans to provide more local news coverage on connected TV screens.
Last week, CBS Television Stations and the company's digital arm, CBS Interactive, launched CBSN New York, a 24-hour streaming video channel offering local live and on-demand news coverage across different connected streaming devices. This is the first of several local streaming video channels CBS plans to launch in 2019, including one for Los Angeles and a third channel in an unnamed market.
CBSN New York features live streams of local stations WCBS and WLNY's regular newscasts, as well as three daily one-hour newscasts exclusively produced for CBSN New York.
Programming for the channel will be overseen by the CBS Local division and led by WCBS and WLNY anchors and reporters. CBS Local has also hired a team of journalists exclusively dedicated to the CBSN New York, the company said. CBS declined to share an exact number of people working on CBSN New York, and cited crossover between CBS Local, the CBS News broadcast team and CBS Interactive.
CBS's decision to create local extensions of CBSN comes from internal research that said that users wanted more local coverage, according to Christy Tanner, evp and gm of CBS News Digital. "We asked CBSN users what they thought they were not getting enough of," Tanner said. "Local and international were two of the top four responses."
CBSN is also a "no-brainer" because CBS has extensive reach of owned and affiliated TV stations around the country, Tanner said. CBS Television Stations consists of 28 CBS owned and operated stations, with "dozens and dozens" of local affiliates around the country, Tanner said. This gives the company the chance to provide city and region-specific news programming at a national scale.
While CBSN New York and other upcoming regional streaming channels will exclusively focus on local coverage, CBS expects frequent collaborations between the national CBSN brand and its local extensions. For instance, during CBSN's coverage of the death George H.W. Bush, the company picked up the live feed from its local Houston affiliate. Earlier in the year, it also broadcast the New York gubernatorial debate between Cynthia Nixon and Andrew Cuomo.
CBSN New York comes at a time when news is becoming an increasingly crowded market on over-the-top screens. CBS News has competition from both legacy media companies such as ABC News and Fox News, as well as digital upstarts such as Cheddar and Newsy.
By going local, CBS News is offering something that's differentiated, said Alan Wolk, lead analyst at TVRev. "There's not a lot of local news out there in OTT," said Wolk. "[CBSN New York] is also coming at a very apt time because CBS isn't the only company that's noticed this. Sinclair is going to be launching their STIRR service soon, and more of the virtual MVPDs are signing up local broadcast stations as well."
Four years in, CBSN has had a nice head start. The streaming network now averages more than 1 million video streams per day, the company said. Through November, average monthly viewers were up 29 percent year over year and sponsorship revenue has grown 48 percent year over year. (CBS News did not share specific revenue numbers for CBSN, but the product has long been profitable.)
One of the big focus areas for next year is in developing technology that makes it easier for users to switch between CBSN, its local extensions and even other CBS OTT channels such as ET Live and Sports HQ. One potential product could be a picture-in-picture feature, which would allow users to preview local breaking news while watching the national stream — or vice versa. "We do have the technical capability, we just have to build it out," Tanner said. "It's the promise of digital TV."
Subscribe to the Digiday Video Briefing: A weekly email with news, quotes and stats around the modernization of video, TV and entertainment. 
https://digiday.com/?p=315872
This week's Future of TV Briefing looks at how this year's upfront and recent announcements from AMC Networks and Paramount indicate the progression of programmatic in the TV and streaming ad market.
This week's Future of TV Briefing looks at how major streaming service owners' subscription business fared in the third quarter of 2023.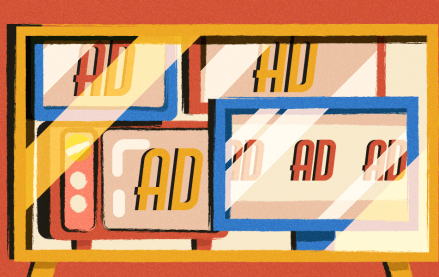 This week's Future of TV Briefing looks at what TV and streaming companies' latest quarterly earnings reports indicate about the state of the TV advertising market.