BuzzFeed's live UK election shows on Facebook draw 2 million views
June 9, 2017 • 4 min read
•
•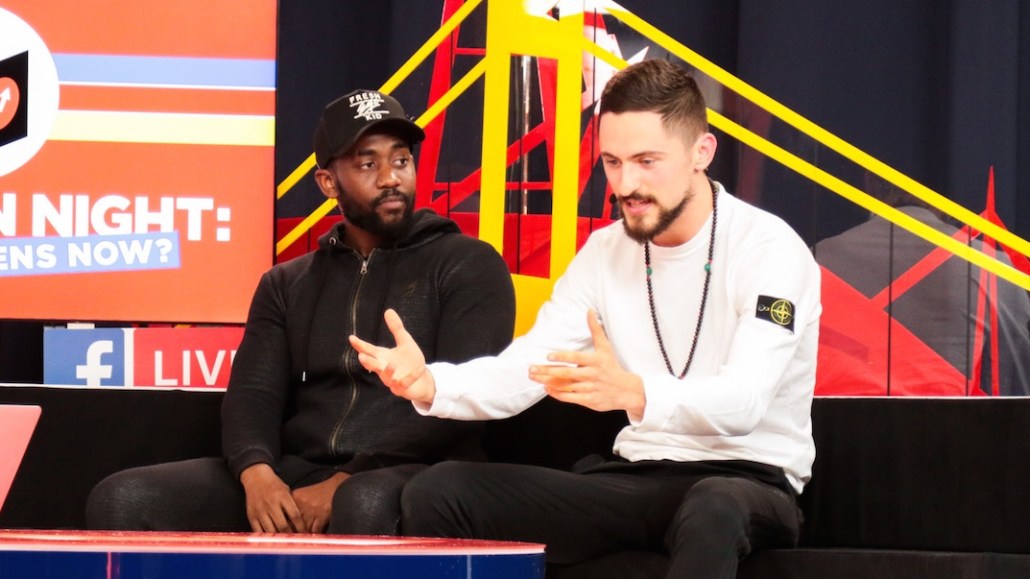 BuzzFeed is working hard to prove it can tackle political news in the U.K.
The media company partnered with Facebook to broadcast two live shows on the U.K. election from Facebook's London studios. The first aired on Thursday night at 9:55 p.m. local time as the exit polls closed, titled "Election Night: What Happens Now?" and was hosted by BuzzFeed UK's political editor Jim Waterson and senior political correspondent Emily Ashton. The 90-minute show featured predictions from the BuzzFeed News team, plus interviews with rapper Tinie Tempah and comedian and political commentator Rants N Bants. The coverage has more than 730,000 views and 360 shares.
The second show aired at 6 a.m. local time on Friday, "Election Live TL;DR… About Last Night," and featured the BuzzFeed News U.K. team, with guests including Scottish National Party adviser Nathan Sparling and business leader and campaigner Gina Miller. The tone was a little more tongue-in-cheek than the previous evening's and included segments analyzing social media, explaining the outcome and live reaction polls, washed down with Bloody Marys and mimosas. The three-hour live show has garnered more than 1.2 million views and 420 shares at the time of writing.
"We wanted to make something appropriate for a millennial audience," said Andy Dangerfield, U.K. social media editor for BuzzFeed News. While TV broadcasters were live all night, the first results didn't start trickling in until 3 a.m. local time. BuzzFeed, which had an nightlong, non-commercial partnership with Facebook, opted to conserve its energy between the first and second show.
"Being BuzzFeed has worked to our advantage," said Dangerfield. "We are dynamic and nimble; we were able to adapt very quickly. Traditional broadcasters take years to plan election coverage."
Case in point: The first show was only meant to run for an hour, but after exit polls showed the likelihood of a hung parliament, the show ran for another 45 minutes.
BuzzFeed used Facebook's reaction emojis, asking people to take part in polls like what the strongest and most stable thing viewers have done recently (recalling Theresa May's election mantra) and whether a hung parliament is a good thing.
BuzzFeed had a team of about 20 people — a mix of reporters and producers — for the night, plus a dozen from Facebook and another 20 or so from video production company Whitecoat.
According to ratings firm Digital-i, an average of 4.4 million people tuned into the BBC's election coverage, just over a million watched on ITV and nearly 900,000 tuned into Channel 4. While comparing views on Facebook and views on TV is not a like-for-like comparison, Matti Littunen, senior research analyst at Enders Analysis, called BuzzFeed's view count impressive. TV is traditionally measured by average viewers per minute, which means in the BBC's case that it had an average of 4.4 million people watching its coverage for any 60-second portion of the broadcast. BuzzFeed's 2 million views count simply how many times its videos played for at least three seconds on Facebook.
While it's fairly likely BuzzFeed would have pulled in big audiences to such a topical event — last June it partnered with Facebook to stream an event around the EU referendum — this partnership helps BuzzFeed hone its video skills in the U.K. Littunen points out that outside of political events, sports is the other obvious genre where livestreaming has been successful, but rights are expensive and still in the hands of TV broadcasters. In this case, politics is the next best area to gain an advantage.
"[It's] almost like a low-cost Trojan horse," he said. "Politics is an interesting area to build the expectation from audiences to watch live coverage, enhance technical expertise, learn how to promote it and run the technical side. Curiously, politics has emerged as one of the areas where the live broadcast offering of YouTube and Facebook are the strongest, relative to TV."
Going forward, Dangerfield said BuzzFeed will do more live politics shows, but there are no further details yet. "The plan is to be first with experimenting with how to tell news and political coverage to audiences traditional organizations struggle to reach," he said.
"It's taken a while for other newsrooms to even reference BuzzFeed, even if they got the scoop; that's one step to legitimacy," said Littunen. "The tension remains that its main business comes from native advertising and whether they will be able to reconcile that, no matter how good the political coverage is."
https://digiday.com/?p=240557
This week's Future of TV Briefing looks at the post-strike landscape for producers preparing to pitch projects to TV networks, streaming services and film studios.
This week's Future of TV Briefing looks at what an industry group's conditional certification of three measurement currency contenders signals about the TV ad business's measurement overhaul.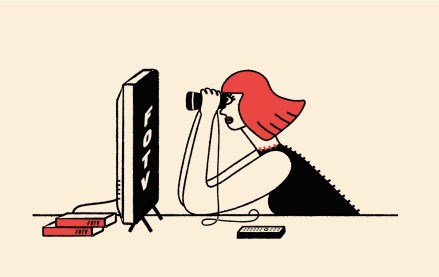 This week's Future of TV Briefing offers an updated list of the key terms that can cause confusion when talking about the TV, streaming and digital video industry.