BuzzFeed is trying to drive appointment viewing on streaming sites
March 16, 2018 • 4 min read
•
•
BuzzFeed is experimenting with a new windowing strategy to get people to tune into its distributed series. Starting March 18, BuzzFeed will make the new season of "Worth It," its show where the hosts try versions of food at different price points, available at the same time across platforms.
That means whether people are tuning in on BuzzFeed's own property, YouTube, Facebook, Amazon, Hulu or Roku, they'll be able to see the show at the same time. BuzzFeed is calling this a "universal window," and the plan is to eventually extend the strategy to its dozens of episodic series, which come out at different times and on different days. It'll start with its most popular ones like "BuzzFeed Unsolved," where the host explores the paranormal; and "Ladylike," where women try out things like mood rings and formalwear from Amazon. BuzzFeed can do this because these shows aren't exclusive to any of these platforms.
Traditionally, in the film industry, windowing referred to the strategy of releasing a movie in theaters for an exclusive period before making it available via DVDs. Then came the rise of online streaming, and with people expecting to be able to watch shows and movies on demand, windows have shortened.
"If you look at the traditional windowing model, it's not incredibly consumer-friendly," said Tal Shachar, head of business strategy and growth for BuzzFeed Studios. "Data showed people were clamoring for our episodic content in ways that fit into their consumption model."
BuzzFeed hopes it can boost its viewership on all streaming platforms with this strategy. Part of what's driving this move is that these social shows tended to be birthed on YouTube, and most of their views happen there. But now that BuzzFeed, along with other publishers, are extending its shows to places like Amazon and Hulu, it faces a different and tougher set of competitors: deep-pocketed film and TV studios.
BuzzFeed is hoping its shows will get a reputational boost by being on platforms like Hulu and Amazon. On the revenue side, the hope is that this windowing strategy will boost viewership and in turn, drive more advertising — and ultimately, help drive the rest of BuzzFeed's other businesses, from advertising to commerce.
There's a ton of video content available everywhere, though, so publishers who are newer at producing video will struggle to break through, and most of those platforms, maybe with the exception of Netflix, aren't driven by appointment viewing.
"The biggest challenge everyone's facing is return visits," said Chris Berend, svp of digital video at CNN, who faced this hurdle in getting CNN's Great Big Story off the ground. "I'm a little bit skeptical that audiences return to series and franchises that aren't driven by either a big name or a really irresistible concept."
Shachar said BuzzFeed's data showed that its shows were not only growing in popularity but in appointment viewing, however. On popular shows, BuzzFeed was seeing 75 percent of views happening in their first week. BuzzFeed's series tend to run 14 to 20 minutes long, and across its entire slate, it's getting a completion rate of 60 to 70 percent on episodes, he said. When new episodes of 'Unsolved' drop a few minutes late, he said, "we'll start getting floods of comments." The publisher also was hearing from viewers who were asking if shows were available on their platform of choice as well. Shachar said BuzzFeed also was exploring ways to encourage people to binge-watch its shows on platforms, in line with that viewing trend.
Shachar said that to the viewers, the line is blurring between shows that have their roots in digital versus traditional TV. Be that as it may, new video publishers still have to prove themselves to the platforms themselves. BuzzFeed's hope is that over time, the single release date will lead to increased viewership that will in turn prove to these platforms that BuzzFeed can hold its own with those traditional players and lead to bigger projects with the platforms.
"We are proving to these partners how valuable our content is," he said. "It's a different conversation when you say, 'We have this idea for a feature film' when you've proven the ability to drive audience."
Image: BuzzFeed's "Worth It" via YouTube
https://digiday.com/?p=279925
This week's Future of TV Briefing looks at what an industry group's conditional certification of three measurement currency contenders signals about the TV ad business's measurement overhaul.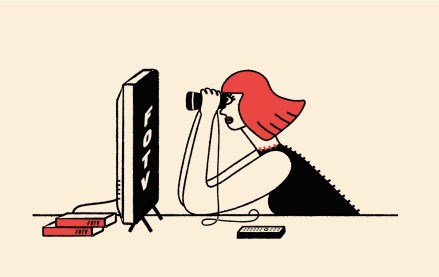 This week's Future of TV Briefing offers an updated list of the key terms that can cause confusion when talking about the TV, streaming and digital video industry.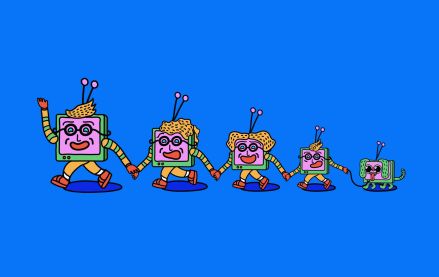 This week's Future of TV Briefing looks at what the Disney-Charter pay-TV distribution deal seems to indicate about the increasingly more-complementary-than-contentious relationship between traditional TV and streaming.