Broadcasters turn to streaming services for added coronavirus coverage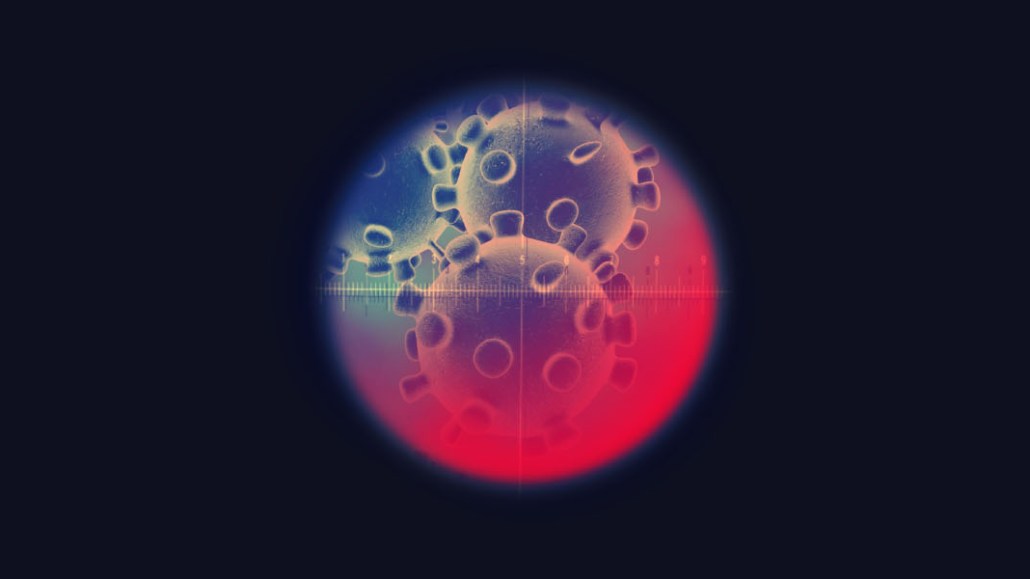 As coronavirus has spread around the world, news media companies have turned to their digital video outlets, including their streaming services, as they race to keep audiences informed on the outbreak that is threatening to become a pandemic.
Around 3 p.m. ET on Feb. 28, ABC News decided to produce a regular weekday news show dedicated to its coronavirus coverage. However, a TV network cannot easily shake up its linear programming schedule, but a live-streaming service can. Less than a week later, on March 4, ABC premiered on ABC News Live "COVID-19: What You Need to Know." "If Super Tuesday hadn't been in the way, we would have done this show on Monday," said Katie den Daas, executive producer at ABC News Live.
The debut episode of "COVID-19" featured ABC News's chief medical correspondent Jennifer Ashton answering audiences' questions about coronavirus after having attended an off-record meeting with Vice President Mike Pence, who is overseeing the federal government's response to the outbreak. Ashton fielded questions including whether it is safe to fly, whether hand sanitizer can combat coronavirus and whether or not the disease affects children.
Those questions underscore the urgency for news outlets to provide audiences with up-to-date information regarding coronavirus has accelerated as the number of cases internationally and domestically have swelled in recent weeks. Not only is there a regular outpouring of information, but people have struggled to ascertain what information is accurate. And that is why news media companies' streaming services have become vital outlets.
"This story is the perfect example of why it makes sense for us to serve our viewers with always available local coverage as well as always available national and international coverage," said Christy Tanner, evp and gm of CBS News Digital.
As the coronavirus has spread in the United States, CBS News Digital has begun to distribute on its CBSN streaming service's national feed its local owned-and-operated and affiliate stations' streams, such as CBSN Los Angeles, "to provide more in-depth coverage to our national viewers," Tanner said. It has also used the service to cover multiple events simultaneously. For example, on March 3, CBSN provided two live national streams, one to cover a World Health Organization press conference on the disease and the other to have its White House correspondents discuss how the the federal government is responding to the outbreak.
"What we have seen people want is the most up to date information about whether the virus is impacting their community and what they can do to protect themselves and prevent transmission," Tanner said.
While news media companies' streaming services may be best equipped to provide news as it breaks, news outlets have also needed to ensure their on-demand programming reflects current information. E.W. Scripps Company's Newsy produces short news headline roundups several times a day that it airs on its 24/7 streaming channels and inserts in its connected TV apps' autoplaying video playlist. As coronavirus news breaks, the company has adjusted the timing of the roundups' distribution so that if information breaks at 8:30 a.m. ET, a roundup that had been scheduled for 9 a.m. ET could be moved up to go out as soon as the roundup could be updated, said Ahmed Al-Kalby, director of OTT programming at Newsy.
In addition to covering coronavirus news as it breaks, news publishers are using their digital properties to identify the issues related to the disease that are of most interest to audiences and to delve deeper into covering those issues than their TV networks' time constraints may allow.
After seeing people leave comments on its Facebook page mentioning how organized South Korea has been in handling the outbreak, CNN produced a 10-minute episode for its daily Facebook Watch show "Go There" documenting South Korea's drive-through testing procedure, said Cullen Daly, executive producer of digital productions at CNN. As of press time, that video has received more than 4 million views since being uploaded on March 3.
Through digital platforms like Facebook, "we can tell what is trending, what people are interested in hearing more about, and it isn't necessarily what people are interested in domestically or on television," Daly said.
Reporters' first-person video diaries seem to be especially resonant among digital audiences, as CNN found soon after the first coronavirus case in the U.S. was detected in January. One of the network's international correspondents was already in Wuhan, China, and shot a first-person video for "Go There" documenting what life was like on the ground in the Chinese epicenter of the outbreak. Within 24 hours of being posted on Jan. 24, that episode had received more than 30 million views and since then has received more than 207 million views.
While NBC's "Nightly News with Lester Holt" only affords 22 minutes for NBC News to recap the day's news, its 24/7 streaming service NBC News Now enables the news division to "take some of the same reporters who may be producing [a news roundup-style segment] for 'Nightly' and do something to go far deeper," said Janelle Rodriguez, svp of editorial at NBC News. NBC News has asked its Beijing correspondent Janis Mackey Freyer to shoot personal video diaries, such as the scene inside a local Starbucks and interviews with armed security guards stationed outside apartment buildings, while reporting her stories for the nightly TV broadcast.
"Literally I just said, 'Just take your iPhone every day and let's see what we get,'" Rodriguez said. "That's the kind of thing that's both really interesting and informative and textural and great reporting, but on streaming you have the time and the space to do something like that."
https://digiday.com/?p=360629