Bloomberg's Twitter network TicToc is getting 750,000 daily viewers
January 26, 2018 • 4 min read
•
•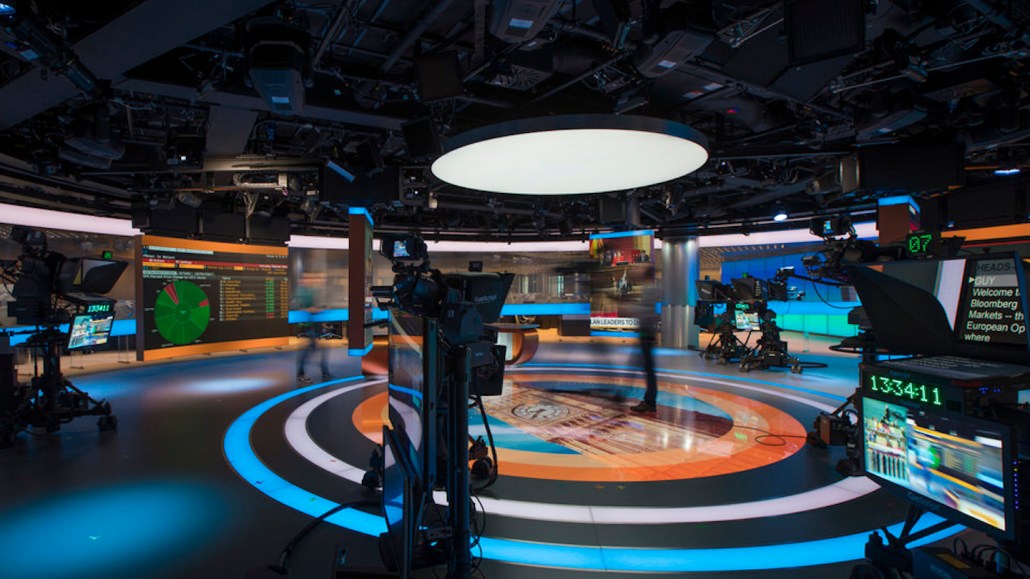 Bloomberg is seeing early signs of success one month after launching TicToc, the business publisher's 24/7 news network exclusive to Twitter.
The channel broadcasts breaking news reported by its own staff around the world, mixed with video, images and polls taken from Twitter users. According to Bloomberg, TicToc averages 750,000 daily viewers, and 1 million daily views, and plans to reach 2 million daily viewers within the next few months. Since it launched Dec. 18, TicToc has had 50 million tweet impressions. But the publisher said the metric it's most interested in monitoring is followers of its Twitter account, which currently stand at 119,000.
"Twitter is such a fragmented platform; there are so many voices and publishers on it," said Scott Havens, global head of digital at Bloomberg Media. "As we build our relationship with users, our ability to connect with them is vastly improved if they are following us. The core goal is to drive that number up."
The average person spends less than two minutes on Twitter per visit but will return frequently during the day. As such, time spent is not yet a crucial metric. Bloomberg would divulge neither how frequently people return nor the financial terms of its partnership with Twitter due to the platform's policy.
TicToc's coverage is broader than Bloomberg's usual wheelhouse of markets and finance news and targeted to a younger audience of 25- to 35-year-olds. Popular features include red-carpet events, the SpaceX Falcon 9 rocket launch and the Winter Olympics. Half of TicToc's audience comes from outside the U.S., so it tends not to focus too narrowly on the latest U.S. politics news.
TicToc has three coverage formats: a five-minute segment on global news at the top of each hour, contextual videos that could break down a conversation around a series of events and live coverage. During live coverage, producers pull in live contextual information, showing related tweets or polls, for instance. Live coverage of British Prime Minister Theresa May at Davos could be paired with tweets from foreign secretary Boris Johnson, for example. Because of the small size of mobile screens, TicToc avoids talking heads.
Twitter has struck deals with media companies like BuzzFeed, Cheddar and Global. BuzzFeed's hourlong morning news show, "AM to DM," launched last September and averaged 1 million daily views by October, according to the publisher. Meanwhile, Cheddar claims 200 million to 250 million monthly views across all platforms and counts Twitter as its most important social network live partner. Currently, Bloomberg's TicToc Twitter account has more followers than both the "AM to DM" and Cheddar accounts, but Havens acknowledges Bloomberg has spent a lot on marketing the channel across its own properties, Twitter and elsewhere.
Along with platforms like Snapchat and Apple News, Twitter has an opportunity to cozy up to publishers where Facebook has disappointed them. "Publishers are almost uniformly disappointed with platform relations, but we've only been positively surprised," said Havens. "For successful platform partnerships, the financial arrangement has to be symbiotic."
TicToc launched with seven brand sponsors, including AT&T, Infiniti and Goldman Sachs, for a range of custom integrations, like messaging integrated into the TicToc Twitter feed, sponsored segments and end cards showing the sponsor name. Sponsors also buy ads through Twitter Amplify for TicToc video clips. The ad buys range from $1.5 million to $3 million, according to The Wall Street Journal. Based on the numbers to date, Havens said TicToc will likely break even or make a profit within its first year.
TicToc has scope beyond an ad-driven model, said Havens, explaining that the channel will expand beyond Twitter. "We're creating the next-generation news network, not just on Twitter but in the world," he said. "We'll evolve the product to have a program that feels linear but is modern in its approach to the linear flow."
By the end of April, Bloomberg plans to hire around 10 more people for TicToc across its New York City, London and Hong Kong offices to fill production, editing, audience development and social media roles, bringing the number of people dedicated to TicToc to around 50. Bloomberg's global reporters already contribute to TicToc, but London and Hong Kong will shoulder more of the programming within their respective time zones. Bloomberg has hired people from BuzzFeed, Vice, CBS Interactive, Cheddar and NowThis for the team.
Image: courtesy of Bloomberg.
https://digiday.com/?p=273340
This week's Future of TV Briefing looks at the post-strike landscape for producers preparing to pitch projects to TV networks, streaming services and film studios.
This week's Future of TV Briefing looks at what an industry group's conditional certification of three measurement currency contenders signals about the TV ad business's measurement overhaul.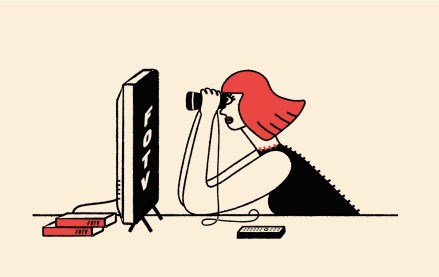 This week's Future of TV Briefing offers an updated list of the key terms that can cause confusion when talking about the TV, streaming and digital video industry.