Bleacher Report charges ahead with growing soccer ambitions
June 18, 2018 • 3 min read
•
•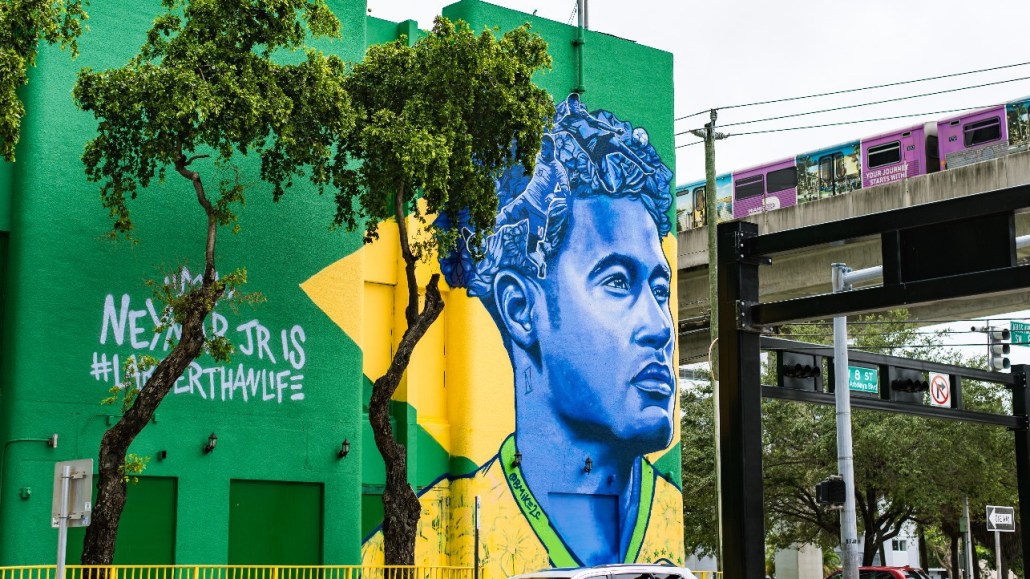 The U.S. isn't among the 32 countries represented in the 2018 World Cup, but Bleacher Report is charging forward with its soccer ambitions, unfazed.
In the past few years, the sports-lifestyle publisher has built up a staff of some 40 people dedicated to soccer coverage, largely working out of the U.K. As of this spring, former NBA player Steve Nash and longtime sports broadcaster Kate Abdo have been leading its soccer coverage.
The publisher recently updated its logo for Bleacher Report Football, its soccer hub, to delineate it from American football. And it's developing an as yet unnamed animated series around the UEFA Champions League in the tradition of its popular animated series "Games of Zones" and "Gridiron Heights," with plans for a fall launch.
"When people ask me, why are we investing so much into what has largely been an international passion, the answer is pretty simple: It's the fastest-growing sport in America," said Howard Mittman, Bleacher Report's chief revenue officer. "There's this intensity of enthusiasm around this sport right now."
Soccer now rivals baseball in popularity among Americans and appeals more to young viewers than those over 55. And as they're doing with other forms of media, millennials are disrupting the tradition of watching full games in front of the TV set as they watch highlights online, share memes and stream games online (often without paying, it should be said).
That provides an opening for a publisher like Bleacher Report, which was born online and built its business around an ability to find audiences on social media. Soccer fandom is also as much about off-field activity as game action, as the players are stars in their own right. Bleacher Report believes it's well-positioned to capitalize on that, too, because it's rooted in the intersection of sports and culture.
Soccer is a passion that attracts a young and diverse audience that's extremely attractive to marketers, said Brian Millman, account director and partner at Mindshare North America's Spotlight, the dedicated sports and entertainment partnerships unit of Mindshare. Converting soccer fans during major events to everyday viewers afterward has always been challenging for the sport overall, though, which is where Bleacher Report's lifestyle approach could give it an advantage.
Case in point is its popular "Game of Zones," which imagines NBA football players in a medieval setting, and "Gridiron Heights," which has fun with NFL players. The latest season of "Game of Zones" got 72 million views across platforms, up 85 percent year over year; "Gridiron Heights" got 113 million views in its latest season, doubling its year-over-year number, per Bleacher Report.
As it has with the NBA, Bleacher Report thinks it can tap into soccer's larger-than-life stars and year-round games. There are also affinities between basketball and soccer players. (Take Nash, who is a lifelong fan of soccer.)
House of Highlights, Bleacher Report's popular Instagram account for young NBA fans, has already been posting more soccer highlights and memes itself. And to stir up World Cup fever, the publisher had New Orleans muralist Brandan "BMike" Odums create murals made for social sharing in New York City, Miami and New Orleans that celebrate World Cup stars Neymar, Mo Salah and Paul Pogba.
Bleacher Report doesn't have media rights to the World Cup. But its parent company, Turner, has the U.S. broadcast and streaming rights to the Champions League, and those games will be available on Bleacher Report Live, a new over-the-top streaming service.
With a bigger soccer audience, the goal also is more and new kinds of advertising. Advertising tied to Bleacher Report's soccer coverage will represent 10 percent of its revenue this year, up from 2 percent last year, Mittman said. (The publisher's overall advertising has increased 40 percent this year, so the total ad pie and soccer portion are both growing.) The global nature of soccer has helped Bleacher Report attract new, nonsports advertisers, including Chanel and Chase.
"It isn't a great thing," Mittman said of the U.S. team's absence from the World Cup. "But it also gives us a chance to connect fans with players globally. And that offseason is always on."
https://digiday.com/?p=291633
This week's Future of TV Briefing looks at how major streaming service owners' subscription business fared in the third quarter of 2023.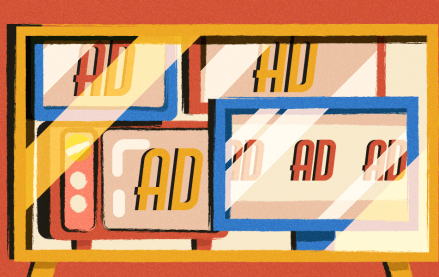 This week's Future of TV Briefing looks at what TV and streaming companies' latest quarterly earnings reports indicate about the state of the TV advertising market.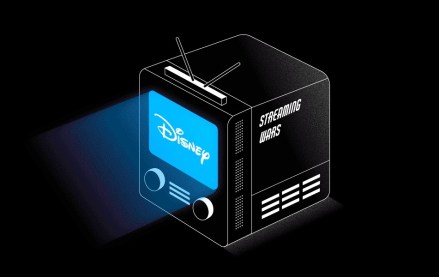 This week's Future of TV Briefing looks at how Disney's data clean room business has progressed since rolling out two years ago.