Tastemade finds success in food-crazed Japan, especially on Twitter
February 15, 2017 • 3 min read
•
•
Just like the rest of the world, the Japanese crave overhead shots of artsy food.
Since launching a Japanese vertical last April, Tastemade has reached 100 million monthly video views on Tastemade Japan videos across Facebook, Instagram, Twitter and YouTube. Unlike in the U.S., Twitter is responsible for a large bulk of Tastemade Japan's viewership, capturing 35 million views in January alone, according to the company.
Twitter itself is huge in Japan, which has helped, said Oren Katzeff, head of programming for Tastemade. "A big reason why Twitter has seemed to take off in Japan is that you can share content anonymously — whereas on Facebook it's you, on Twitter you can be someone else or a persona," Katzeff said. "This combined with the fact that the Japanese also look at food as an art form has made Twitter the perfect storm for this type of content."
Japan takes food seriously. Tokyo itself has a staggering 160,000 restaurants, according to Michelin. Tokyo, Kyoto and Osaka combine for 550 Michelin-starred restaurants. Washoku, the traditional Japanese dietary culture, has been recognized by UNESCO as an intangible cultural artifact. Needless to say, food is pretty big in Japan.
About 90 percent of Tastemade Japan's Twitter video views happen in the country, Katzeff said. On any given day, Tastemade Japan posts 10 to 12 videos — if not more — with roughly two to five videos being brand new rather than older content being recirculated due to Twitter's live feed nature. Other publishers seeing Twitter video viewership grow approach Twitter in a similar fashion.
Tastemade Japan's growth has also been helped by the fact that the company has a team of five local producers creating videos specifically meant to appeal to Japanese tastes and interests. For instance, a recipe video for pasta might include ketchup as an ingredient. This would be roundly rejected in other markets, but "that's just what is done" in Japan, Katzeff said. "There are some things we create in the U.S. that have global appeal, but the lion's share of what happens in Japan is created in house by that team."
Tastemade takes a similar approach to creating local content in other markets it operates in, including Brazil and the U.K., where it recently opened up a new production studio as part of a long-planned global expansion.
While overhead recipe videos are as popular in Japan as they are in the U.S., Tastemade Japan also benefits from the fact that the Japanese love artsy food videos. Take, for instance, this cookie version of Vincent van Gogh's "The Starry Night," which has 260,000 views on Instagram, or this dish painting of a cat holding a fish, which has 237,000 views on Instagram.
Going forward, Tastemade plans to introduce a few more formats in Japan. It's already publishing a local version of its popular "Tiny Kitchen" video series, but plans to ramp up production on that front soon.
More sponsored videos are also in the works. So far, Tastemade Japan has run more than 10 campaigns with advertisers ranging from Panasonic and 7-Eleven to local brands such as Pasco. For Panasonic, in addition to creating recipe videos using Panasonic appliances, Tastemade opened a pop-up bakery for a week. With 7-Eleven — which has more stores in Japan than any other country on Earth — Tastemade's recipe videos used ingredients that could be bought at the store.
"Before you can get real brand interest, you need to build an audience and a voice," Katzeff said. "The interest is there as most of our brand deals have happened in the last six months."
https://digiday.com/?p=222500
This week's Future of TV Briefing looks at how this year's upfront and recent announcements from AMC Networks and Paramount indicate the progression of programmatic in the TV and streaming ad market.
This week's Future of TV Briefing looks at how major streaming service owners' subscription business fared in the third quarter of 2023.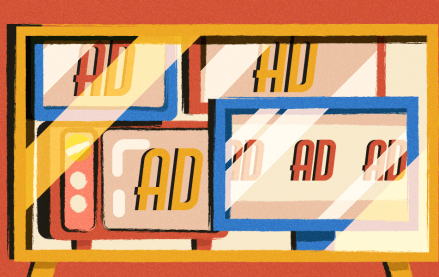 This week's Future of TV Briefing looks at what TV and streaming companies' latest quarterly earnings reports indicate about the state of the TV advertising market.