Beyond YouTube and Facebook, CollegeHumor pursues over-the-top distribution
July 25, 2018 • 3 min read
•
•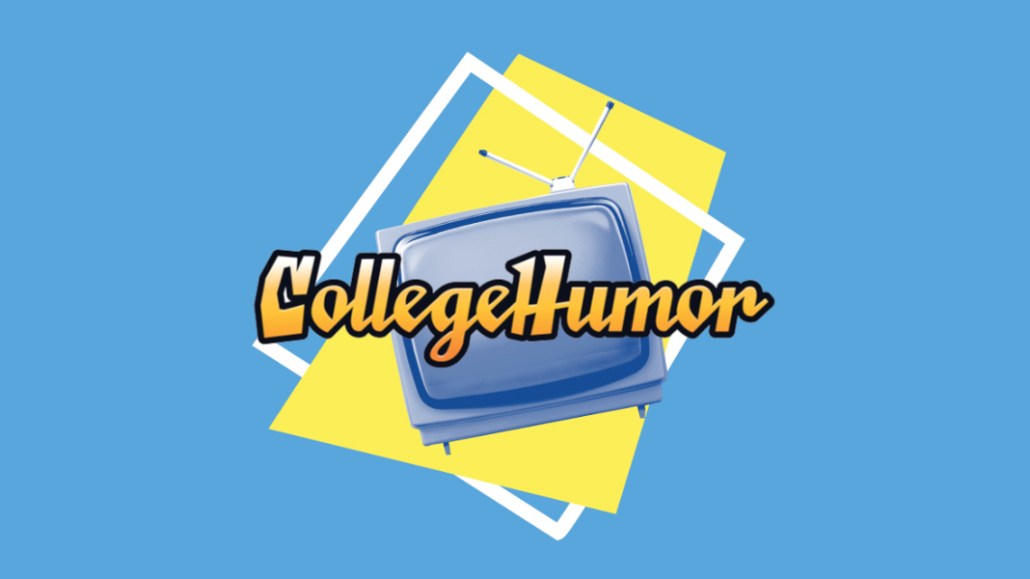 CollegeHumor has its eyes set on over-the-top screens as it seeks to go beyond Facebook and YouTube.
The IAC-owned comedy publisher has launched a new 24-hour streaming channel on Xumo, a streaming video service with more than 150 live and on-demand channels from programmers including Fox Sports, Newsy and the The Hollywood Reporter. CollegeHumor's channel will offer a rotating selection of new and classic digital series and comedy sketches including "Jake & Amir," "Troopers" and "Hardly Working." At launch, the channel will have 50 hours of videos a week, five of which will be devoted to new series and videos.
CollegeHumor's launch on Xumo kicks off a push to get more of the publisher's videos on over-the-top streaming platforms and devices. The publisher is pursuing distribution deals "across the board," including with subscription video-on-demand services, streaming skinny TV bundles and connected TV platforms, said Natalie Mayslich, vp of business development for Electus Digital Networks, which oversees CollegeHumor and other publishing properties for IAC.
"As we think about the next six to 12 months and what we want to do as we try to meet the behavior of our fans, we're seeing more and more of them spend time on platforms that are not YouTube and Facebook," said Mayslich. "That includes OTT providers and live streaming platforms such as Twitch. It's where we're looking for new opportunities for distribution and expansion."
Mayslich cited internal research conducted by CollegeHumor, which found that between 10 to 15 percent of its audience regularly watches videos through connected TV platforms. This includes YouTube, where a year ago roughly 75 percent of CollegeHumor's YouTube audience was watching on mobile devices, and the remaining 25 percent on desktops. Today, roughly the same 10 to 15 percent of CollegeHumor's YouTube viewers are watching its videos on connected TVs, Mayslich said.
CollegeHumor Media, which includes CollegeHumor and other channels including Dorkly, generated 102 million video views on YouTube and 119 million video views on Facebook in June, according to Tubular Labs.
Growing consumer adoption of OTT devices has driven other publishers to chase distribution on these screens. Condé Nast Entertainment is launching streaming channels for some of its publishing properties, starting with Wired. Others such as Cheddar and Tastemade are getting their own channels on streaming TV bundles.
What's compelling about OTT to CollegeHumor is that its users are spending far more time per session watching on connected TV devices than mobile, Mayslich said. (YouTube CEO Susan Wojcicki recently said that while 70 percent of its watch time is still on mobile devices, YouTube users in total are watching 180 million hours of video on connected TV screens every day.)
Consumption trends for comedy video on Xumo also led to the platform's partnership with CollegeHumor. Comedy content is streamed 50 percent longer than other genres on the platform, Xumo said. Xumo is available for free inside more than 20 million connected TV sets with 3.5 million monthly active users, said Stefan Van Engen, svp of content partnerships and programming for Xumo.
"Our whole idea is offering linear channels, with a bulk of the discovery coming as people channel surf," Van Engen said. "In this environment, you need sticky content. With news, you're hooked because it's live and topical, but we've seen comedy — especially the brands with recognizable names — become sticker than other genres. It's our top category in the evenings once school gets out."
For CollegeHumor, Xumo is the first step to figure out how to exist in long-form and TV-quality streaming environments.
"Having our own destination on some of these devices might be interesting and something we're exploring," Mayslich said. "People used to go to CollegeHumor.com. Now, so many people are consuming our content through these side doors. [In this scenario], how do we retain a front porch and what does that front porch look like?"
Get more exclusive coverage and analysis around the future of video, TV and entertainment by subscribing to the weekly video briefing email.
https://digiday.com/?p=296474
This week's Future of TV Briefing looks at what an industry group's conditional certification of three measurement currency contenders signals about the TV ad business's measurement overhaul.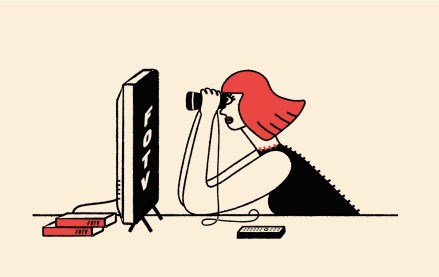 This week's Future of TV Briefing offers an updated list of the key terms that can cause confusion when talking about the TV, streaming and digital video industry.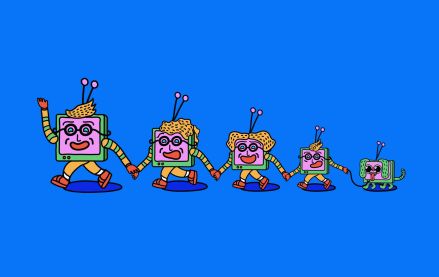 This week's Future of TV Briefing looks at what the Disney-Charter pay-TV distribution deal seems to indicate about the increasingly more-complementary-than-contentious relationship between traditional TV and streaming.