Once powerful, portals fade as video-syndication revenue sources
August 28, 2018 • 6 min read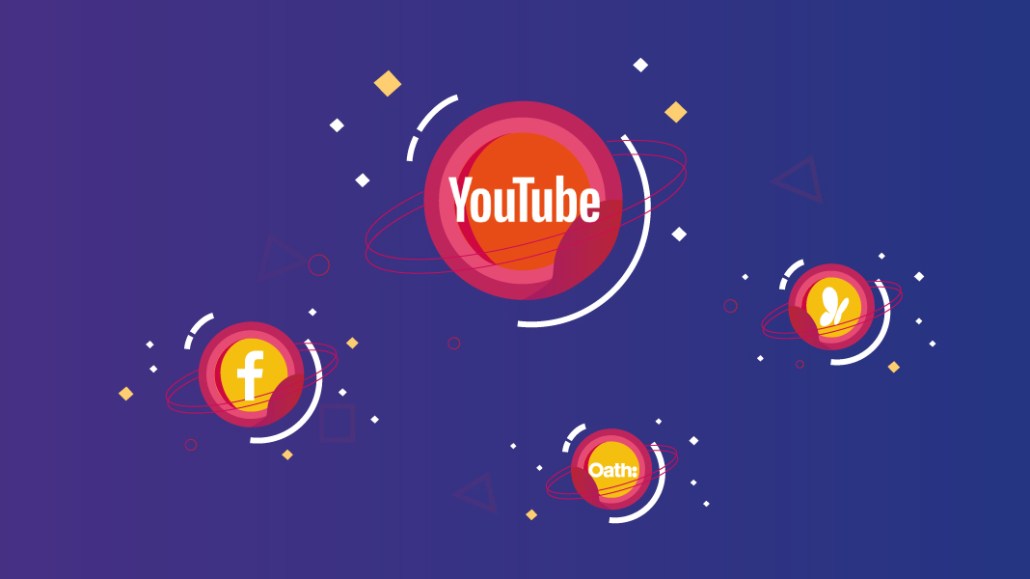 Before platforms, portals such as AOL, MSN and Yahoo played a significant role in the growth of early digital video. In addition to producing a ton of programming of their own, portals were significant distributors of publishers' content, often through syndication deals where the portal would distribute a publisher's videos across its massive audience base with both companies sharing in the ad revenue.
It was decent — and free — money for publishers, with top publishers being able to make millions per year by sending their video clips to AOL, Yahoo and MSN.
But as the portals' media businesses have faded — AOL, Yahoo and MSN owner Microsoft have all had high-profile retreats from original digital video — their impact on video syndication is beginning to recede as well. In their place: Newcomers like Facebook Watch, Twitter and Snap, all of which are warming up to publishers as places where they can syndicate video in addition to funding or partnering on original programming.
Publishers see these new platforms as new sources of video syndication revenue, even if — right now — YouTube stands the tallest.
Slowing growth among the big portals
Publishers have historically made digital video syndication money through ad revenue sharing agreements. These deals typically focus on short-form video. (Digital publishers would use these agreements to distribute their web series or daily videos; TV programmers use these partnerships to syndicate out various clips from their TV shows.) Instead of a licensing fee, publishers would collect a negotiated percentage of ad revenue made from the distribution of their videos across various sites and apps that are owned by or partnered with the portals.
Digital publishing sources said video syndication revenue from portals, including Oath (the combined AOL and Yahoo) and MSN, has gone flat or dipped in recent years.
An exec at an entertainment and lifestyle publisher said his company made less than $1 million in 2017 from the syndication deals it had signed with Oath and MSN.
An exec at a top distributed media publisher said syndication revenue from portals including Oath and MSN went from roughly $1 million to a quarter of that last year. That number is expected to stay flat for 2018, he said.
"None of the [portals] have been consistent," this exec said. "There have been moments where MSN is high and Oath is low and vice versa, but I assume that's because those guys closed a bigger programmatic deal and you see a pop as those deals get fulfilled, and then it goes dormant again."
Video syndication revenue from portals has always been treated as an incremental part of a publisher's revenue mix. Two digital publishing execs said syndication revenue has never accounted for more than 1 to 2 percent of their companies' total revenue over the past three years. But it has been free money, which is increasingly coming from newer sources.
Facebook, Snap and Twitter are rising
Facebook, Snap and Twitter have all prioritized video that's exclusive to them as a way to get more people to spend on their platforms. While Twitter has been open to non-exclusive video clips from publishers in its Amplify program, Facebook and Snap have recently started to warm up to syndication.
As Facebook tries to boost intentional viewing and time spent on Facebook Watch, the company has opened the video-viewing section to more types of content, including one-off videos and shows that publishers have distributed elsewhere. This includes allowing BuzzFeed to distribute new episodes of shows such as "Worth It," which go out to YouTube and other platforms at the same time, as well as cutting deals with broadcasters such as CBS to include late-night TV clips inside Watch. Similarly, Snap has also opened up its Discover section to include non-exclusive video shows, though this still requires some investment from publishers to recut content into the vertical video format.
"Facebook will still tell us to pitch them a big, shiny $250,000-per-episode show, but they're also asking about non-exclusive stuff we can bring to Watch," said the entertainment and lifestyle publishing exec. "They're now OK with [shows] being non-exclusive."
With Facebook's mid-roll ad breaks program showing some signs of life — but still requiring a ton of views for the revenue to be anywhere near meaningful — some publishers see Facebook Watch as a new syndication opportunity that could potentially take market share away from the portals. An exec at a big U.S. media company said it expects to collect more than $100,000 in Facebook mid-roll revenue per month from syndicating just a portion of its TV clips on Watch.
Others argue that Facebook still needs to improve its ad product before prioritizing Watch as a syndication platform. "[Facebook revenue] is not significant, so it's not like we're suddenly going to launch a ton of pages for our shows in [the fourth quarter]," said the entertainment and lifestyle publishing exec.
Twitter, too, is growing in this area: the entertainment and lifestyle publishing exec said it now makes as much money from its syndicated clips on Twitter every month as it does from Oath.
YouTube is still the one to beat
YouTube is still the giant.
Publishing sources were more hesitant to provide specific YouTube revenue numbers, but all signaled that YouTube is unrivaled in terms of how much ad revenue it delivers compared to other platforms and portals. As a directional example, for a Digiday story last month, one video publisher estimated that they made $264 from every million video views on Facebook during the most recent quarter; for YouTube, that number spikes to $2,200 for every million video views.
"It's pretty simple: YouTube is a video-first platform, and it's more mature in its ability to generate revenue," said the distributed media exec. "On top of that, we can sell [ads] directly on YouTube, and we are selling directly."
An exec at another big U.S. media company said YouTube ad revenue has grown by 30 percent year over year for the company, which operates multiple TV networks and studios. "YouTube [revenue] is material, and it's not small," this exec said. This exec also added that YouTube and short-form video in general has "rated in any material way at the senior level" only in the past 12 to 18 months — and that the old syndication portals never drove enough revenue for it to matter for senior execs. "I don't remember a time in the past five years where I would talk anyone through the MSN video revenue opportunity."
Portals such as Oath and MSN might be fine ceding ground to YouTube — they have fundamentally different video businesses — but Facebook, Twitter and other platforms certainly want to cut into the stranglehold YouTube has on digital video. Even with the growth that Twitter has been demonstrating and whatever promising signs publishers can glean from recent Facebook Watch ad trends, there is still a ton of distance between them and YouTube, publishing sources said.
"YouTube is just years ahead," said the entertainment and lifestyle publishing exec. "Everyone else is fighting for No. 2 and trying to get what they can get."
Get more exclusive coverage and analysis around the modernization of video, TV and entertainment by subscribing to the weekly video briefing email.
https://digiday.com/?p=300711
This week's Future of TV Briefing looks at what an industry group's conditional certification of three measurement currency contenders signals about the TV ad business's measurement overhaul.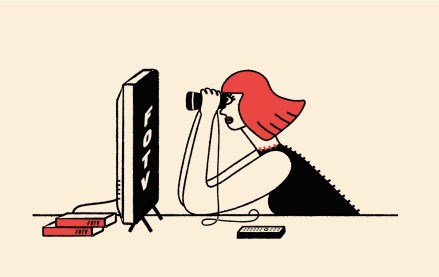 This week's Future of TV Briefing offers an updated list of the key terms that can cause confusion when talking about the TV, streaming and digital video industry.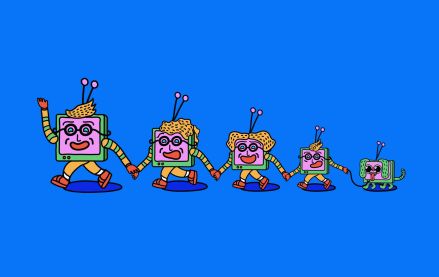 This week's Future of TV Briefing looks at what the Disney-Charter pay-TV distribution deal seems to indicate about the increasingly more-complementary-than-contentious relationship between traditional TV and streaming.