'Anything with a universal interest': BBC Music is expanding to the U.S.
March 18, 2019 • 3 min read
•
•
The BBC is opening up more of its music footage to viewers outside of the U.K., generating more revenue from its archives.
From March 25, BBC Music will be available to U.S. audiences. At launch, there will be around 10 pieces of text and video content that have been repurposed for U.S. audiences, supplemented with the BBC's wealth of archive footage.
Content will look at new music trends like the impacts of virtual performances — spurred by the success of electronic dance music producer Marshmello's live in-game concert in Fortnite, "attended" by tens of millions of people — and the opportunities for bands. For an upcoming anniversary of Jeff Buckley, the team will re-release an audio recording "Grace." According to the company, content will also highlight emerging artists like U.S. pop singer Billie Eilish and what inspires her music. BBC Music will also launch with text pieces looking at the influence of Sweden on pop music, a guide to making the perfect cover song and select BBC Radio 1 Live Lounge videos.
"We'll be looking for anything with a universal interest. BBC Music sits somewhere between the mainstream and left field," said Simon Frantz, U.S. features editor. "There will be smart takes on familiar artists, showing them something they haven't discovered before, new artists doing interesting things or classic artists from a new angle."
Launching BBC Music overseas is part of the BBC's wider goals to monetize its content. BBC World News, the BBC's commercially funded international 24-hour English news platforms, already monetizes news and sports content outside of the U.K., where the BBC is funded by taxpayers money. It's a no-brainer to monetize more of its material, but music content is tied up with legal and regional distribution rights, which is why the broadcaster has only now worked out the opportunities to monetize music content in the U.S. after several years of planning. Last year, a National Audit Office report found that in order to stay profitable, BBC Global News would have to reduce costs or increase revenue across its operations by more than £12 million ($16 million) a year by 2020.
Luxury car brand Genesis is sponsoring BBC Music at launch for a three-month campaign. As well as running ads around the footage, branded-content videos with music artists are also coming soon. Sponsorship is the primary form of monetization, but BBC Music will also make some revenue from pre-roll ads: BBC's reach coupled with music artists will generate decent YouTube revenue.
The BBC already airs performances from Radio 1's Live Lounge on YouTube and Vevo for overseas viewers where it runs pre-roll ads. A video from two months ago of Mark Ronson and Miley Cyrus had 13 million views. Live Lounge footage is a key pillar of its music content overseas; the BBC Music team will build content around Live Lounge performances targeted for a U.S. audience.
For now, it's focusing on three-minute videos, with digital distribution in mind. To start, the content will be distributed on the BBC's site while the team works out what the audience wants. Then it will distribute on social platforms and voice-activated platforms, he said. Two people in the U.S. will be dedicated to BBC Music but will draw on a wider team of BBC staffers to help with archive footage and distribution. Going forward, the majority of BBC Music content in the U.S. will be created by the local team.
BBC Music is responsible for the music played across the BBC. It has editorial control of the music content of the BBC's six national music radio stations including Radio 1, 1Xtra, Radio 2, Radio 3, 6 Music and the BBC Asian Network, as well as organizing live music events. BBC Music often co-producers the music shows and documentaries on TV, as well as the live coverage of events like Glastonbury.
"We're enhancing what we have. The BBC has always been about serving different types of audience," said Frantz. "What the BBC does well is it shows it loves music as much as the audience does."
https://digiday.com/?p=326244
This week's Future of TV Briefing looks at how this year's upfront and recent announcements from AMC Networks and Paramount indicate the progression of programmatic in the TV and streaming ad market.
This week's Future of TV Briefing looks at how major streaming service owners' subscription business fared in the third quarter of 2023.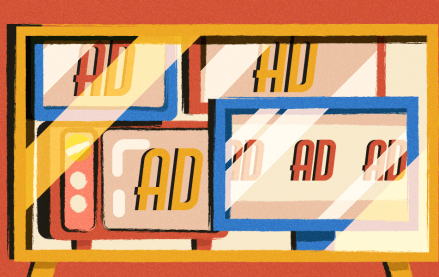 This week's Future of TV Briefing looks at what TV and streaming companies' latest quarterly earnings reports indicate about the state of the TV advertising market.