The BBC has discovered just how fascinated humans are with their own mortality through BBC Ideas, its 6-month-old, short-form video unit.
This four-minute video, "Dying is not as bad as you think," featuring palliative care doctor Kathryn Mannix on why we should rethink how we feel about death has been one of BBC Ideas' most popular videos, with 160,000 views. Other popular ones are this video about the railway that carried bodies of dead Victorians out of London and this one about the arguments for euthanasia, with 16,000 and 13,000 views, respectively.
Since January, BBC Ideas has published 276 videos that have been commissioned from independent production companies, taken from other units from the BBC or created by the Ideas own five-person team. Most run two to four minutes long and become part of themed autoplay playlists like "reflections on dying," "challenging taboos" and "extraordinary pioneers."
Other popular playlists deal with self-improvement and nostalgia, such as one about an electronic music pioneer at the BBC that's been shared over 13,000 times and viewed over 1.7 million times on social media, according to the BBC.
BBC Ideas executive editor Bethan Jinkinson said on average people are watching one to two videos per session, which is poised to increase as the content library grows. Last week was the unit's most successful to date for video views, with one of the most popular videos, a six-minute video about seven ways to change your last name after getting married, having a completion rate of 70 percent, she said.
"The indication is that it's working," said Jinkinson. "The video views on the whole playlists get a boost when we have a standout hit."
The BBC's charter requires it to innovate with new formats and connect with younger audiences, and BBC Ideas launched in January after the BBC did research showing that people between 22 and 44 are looking for short-form content that is thought-provoking and factual. The videos are also well suited to YouTube, which according to the Enders Analysis forecast from May represents 22 percent of video viewing for 16- to 34-year-olds.
"YouTube has created a market, and it would be remiss for the BBC not to be in it," said independent media analyst Alex DeGroote.
While the BBC can't monetize video in the U.K., it can run ads on video that's broadcast overseas. Currently, roughly 80 percent of its audience is in the U.K., with 20 percent in the rest of the world, and there are no substantial plans to monetize it outside of the U.K., said Jinkinson. Short-form video's growth is also capped by publishers' ability to make money off YouTube, which dominates the market. And the view threshold to reach meaningful monetization is increasing. That said, short-form video can be produced cheaply by cutting down long videos.
"There's money to be made, but obviously [YouTube] pales significantly in comparison to the money that can be made in selling to TV platforms," said Aron James, media consultant and former commissioner at Viceland International and Discovery. "It's a low priority for broadcaster and producers because Google holds on to a lot of the profit."
Image via BBC Ideas
https://digiday.com/?p=300335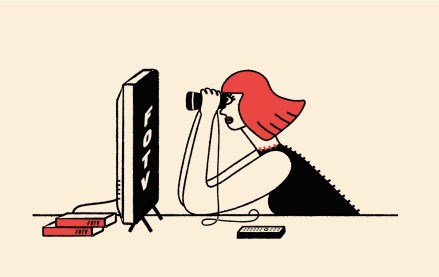 This week's Future of TV Briefing offers an updated list of the key terms that can cause confusion when talking about the TV, streaming and digital video industry.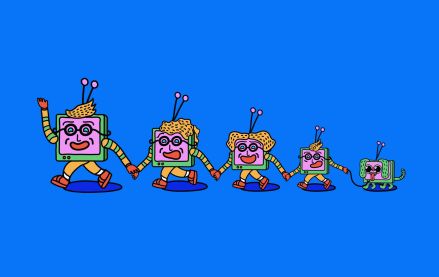 This week's Future of TV Briefing looks at what the Disney-Charter pay-TV distribution deal seems to indicate about the increasingly more-complementary-than-contentious relationship between traditional TV and streaming.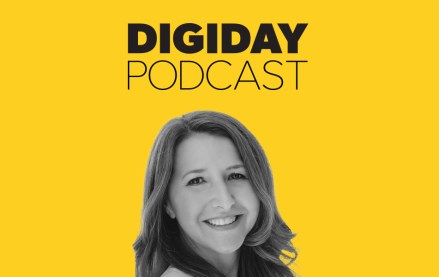 September 12, 2023 • 3 min read
Traditional TV now accounts for less than 50% of Georgia-Pacific's spending, but its share still exceeds streaming's.